Available Workspaces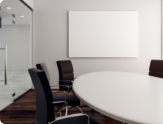 Walk & Ride
61/100

Somewhat Walkable

54/100

Bikeable
The vicinity of 30721 Russell Ranch Road is relatively walkable. You can run some errands on foot, as certain facilities and services are close by. There is some cycling infrastructure in the area near 30721 Russell Ranch Road and it's a relatively bikeable community.
read more
read less
Location
Address:

30721 Russell Ranch Road

Neighborhood:

Cranbrook Tower

City:

Westlake Village, CA

Zip Code:

91362
Calculate Your Commute
Calculate commute by driving, cycling or walking, where available.
Commute calculator powered by Walk Score® Travel Time
Local Highlights
Residence Inn

0.43 miles

Four Seasons Hotel

0.52 miles

Hampton Inn & Suites Agoura Hills

0.78 miles

Sheraton Agoura Hills

0.97 miles

Courtyard Mar

1.56 miles

Homewood Suites

2.27 miles

Malibu Rocky Oaks Estate Vineyards

3.34 miles

Wellfit Malibu

4.17 miles

Calamigos Ranch

4.23 miles

Best Western Plus Thousand Oaks Inn

5.19 miles
Lindero Canyon Middle School

0.70 miles

White Oak Elementary School

1.14 miles

Yerba Buena Elementary School

1.23 miles

Westlake High School

1.44 miles

Saint Jude the Apostle School

1.63 miles

Red Oak Elementary School

1.97 miles

Willow Elementary School

2.19 miles

Westlake Hills Elementary School

2.23 miles

Oak View Alternative High School

2.28 miles

Oak Hills Elementary School

2.28 miles
Pick up Stix

0.06 miles

Which Wich?

0.07 miles

101 North

0.14 miles

The Gallery

0.15 miles

Hook Burger

0.20 miles

In-N-Out Burger

0.22 miles

Chipotle

0.28 miles

Panda Express

0.29 miles

Ameci

0.30 miles

Panera Bread

0.35 miles
Target

0.17 miles

Smart & Final

0.29 miles

Gelson's

1.75 miles

Vons

1.77 miles

Sprouts Farmers Market

1.84 miles

Ralphs

1.89 miles

Trader Joe's

1.97 miles

Vons

2.07 miles

Trader Joe's

2.21 miles

Lassen's Natural Foods

3.42 miles
Target driveup

0.12 miles

Kanan Road Park And Ride

1.99 miles

Sandstone Hills Trail Parking

2.66 miles

Westlake R.V. Storage

3.38 miles

Rock Ridge Open Space Trail Head Parking

3.46 miles

Park and Ride

4.13 miles

public parking

5.63 miles

visitor parking

5.66 miles

KGR MRCA Parking

6.16 miles

Victory Trailhead Parking Lot

7.64 miles
Radius

0.88 miles

Enterprise

2.74 miles

Enterprise

5.19 miles

Hertz

5.33 miles

5-Minute Express Car Wash

8.41 miles

Simi Auto Spa and Speed Wash

8.42 miles
Frequently Asked Questions
How many coworking spaces are in Ann Arbor?

There are 8 coworking spaces available right now in Ann Arbor. However, if you broaden your search region to better match the location of your home or explore a certain area of interest, you'll likely find additional options as some coworking spaces are also available outside of the major commercial areas in the suburbs.

Are there any pet-friendly coworking spaces in Ann Arbor?

There are coworking spaces in Ann Arbor that accept pets so you can bring your four-legged companion and keep them nearby while you work. When looking at the available options, narrow your search to ensure that you pick a pet-friendly location by selecting the "pet-friendly" filter. If you're still unsure, reach out to the operator and ask them about this policy.

What types of coworking spaces are available?

Most coworking spaces in Ann Arbor offer a variety of working configurations that accommodate both individual employees and larger teams. So, whether you need a desk in an open area for occasional use or a dedicated one to work from on a more regular basis, there are several options available. Additionally, teams of different sizes can get more privacy in private offices, while meeting rooms are ideal for hosting presentations or meeting with clients.

Can I visit or tour the coworking space before making a decision?

Coworking spaces frequently let you visit the facility before committing to any kind of membership. Some even offer virtual tours that you can view from the comfort of your home. These tours allow you to see the space's layout and the many working arrangements, as well as the design as a whole. By doing so, you can determine whether the space meets your demands in order to make a wise choice.

Can I book a coworking space by the hour? How about for a day/month?

In Ann Arbor, the majority of coworking spaces do provide flexible booking alternatives. However, keep in mind that, although monthly rates are widely available, not all operators provide daily bookings. Hourly reservations are generally used for meeting spaces and are less common when it comes to access to the general workspace.