Amenities
Caffeine zone
Complimentary coffee & tea
Available Workspaces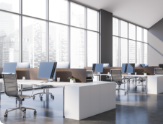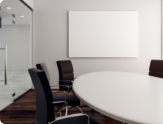 Walk & Ride
86/100

Very Walkable

31/100

Some Transit

66/100

Bikeable
The area surrounding 1560 East Main Street is very walkable. In fact, you can complete most tasks on foot, thanks to the abundance of services and amenities here. Regarding transit, only a few options are currently available for public transportation. There is some cycling infrastructure in the area near 1560 East Main Street and it's a relatively bikeable community.
read more
read less
Calculate Your Commute
Calculate commute by driving, cycling or walking, where available.
Commute calculator powered by Walk Score® Travel Time
Local Highlights
Ventura

1.35 miles

East Ventura

4.64 miles

Oxnard

7.97 miles
Crystal Lodge

0.29 miles

Ventura Beach House

0.40 miles

Viking Motel

0.52 miles

The Pierpont Inn

0.56 miles

Vagabond Inn

0.73 miles

Inn of Ventura

0.76 miles

Ventura Beach Marriott

0.76 miles

Rex Motel

0.82 miles

Amanzi Hotel Ascend Hotel Collection, An Ascend Hotel Collection

0.82 miles

Motel 6

0.95 miles
Washington School

0.10 miles

Cabrillo Middle School

0.19 miles

Lincoln Elementary School

0.39 miles

Academy of Saint Catherines by the Sea

0.40 miles

Ventura High School

0.46 miles

Arc of Ventura County

0.77 miles

Will Rogers School

0.97 miles

Saint Bonaventure High School, Our Lady of the Assumption School and Church

1.35 miles

Saint Bonaventure High School

1.37 miles

Saint Pauls School

1.43 miles
Cafe Nuveau

0.25 miles

Spencer Makenzie's

0.68 miles

Corrales

0.70 miles

Jack in the Box

0.76 miles

In-N-Out Burger

0.78 miles

Fluid State Beer Garden

0.79 miles

Carl's Jr./Green Burrito

0.80 miles

Winchester's Grill and Saloon

0.83 miles

Beach House Tacos

0.84 miles

Beach House Fish

0.85 miles
Santa Cruz Market

0.33 miles

Big Lots

1.04 miles

Smart & Final

1.08 miles

Vons 2677

1.13 miles

Vons 2096

1.49 miles

Red Barn Market

1.51 miles

Trader Joe's

1.67 miles

Target

1.70 miles

Sears

1.72 miles

Pacific View Mall

1.78 miles
Lot B

0.58 miles

Lot C

0.60 miles

Lot A

0.70 miles

South Parking Lot

2.42 miles

East Parking Lot

2.77 miles

Faculty Lot

3.37 miles

Oxnard Airport Long and Short Term Parking

6.89 miles

Channel Islands Maritime Museum

8.41 miles

Boat & Trailer Storage

9.54 miles
Herc Rentals

2.17 miles

Enterprise

4.15 miles

Shell

4.22 miles

Waterdrops Express Car Wash

6.28 miles

Sparkle Car Wash

6.50 miles

Costco Car Wash

8.17 miles
Frequently Asked Questions
How many coworking spaces are in Ventura?

There are 3 coworking spaces available right now in Ventura. However, if you broaden your search region to better match the location of your home or explore a certain area of interest, you'll likely find additional options as some coworking spaces are also available outside of the major commercial areas in the suburbs.

What should a good coworking space in Ventura provide?

The best way that coworking spaces support a hassle-free workday is through their most crucial amenities. These range from fast and reliable Wi-Fi to comfortable, ergonomic furniture and a variety of workspaces for different types of professionals. Many coworking operators also include beverages and snacks in their memberships to help workers stay energized throughout the day. Or, if you're looking to connect and network with your own team or other entrepreneurs coming from different backgrounds, focus your search on a coworking space that has a close-knit community. These are often easy to spot because they're nurtured by regular events that bring members together and help them establish professional and personal connections.

What types of coworking spaces are available?

Most coworking spaces in Ventura offer a variety of working configurations that accommodate both individual employees and larger teams. So, whether you need a desk in an open area for occasional use or a dedicated one to work from on a more regular basis, there are several options available. Additionally, teams of different sizes can get more privacy in private offices, while meeting rooms are ideal for hosting presentations or meeting with clients.

Can I book a coworking space by the hour? How about for a day/month?

In Ventura, the majority of coworking spaces do provide flexible booking alternatives. However, keep in mind that, although monthly rates are widely available, not all operators provide daily bookings. Hourly reservations are generally used for meeting spaces and are less common when it comes to access to the general workspace.

Are there any pet-friendly coworking spaces in Ventura?

There are coworking spaces in Ventura that accept pets so you can bring your four-legged companion and keep them nearby while you work. When looking at the available options, narrow your search to ensure that you pick a pet-friendly location by selecting the "pet-friendly" filter. If you're still unsure, reach out to the operator and ask them about this policy.
Connected Coworking
Connected Coworking
(805) 263-9559