Amenities
Caffeine zone
Complimentary coffee & tea
Classic
24/7 security
High-speed wifi
Facilities
Parking
Receptionist/Secretarial services
Available Workspaces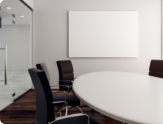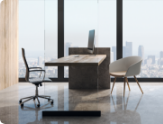 Hours of Operation
Monthly memberships allow 24/7 access to our space.
For meeting rooms and day passes, please see our hours of operation.
Walk & Ride
94/100

Walker's Paradise

62/100

Bikeable
The area near 501 North El Camino Real is ideal for walkers. A car is not required to run errands because everything is nearby. There is some cycling infrastructure in the area near 501 North El Camino Real and it's a relatively bikeable community.
read more
read less
Calculate Your Commute
Calculate commute by driving, cycling or walking, where available.
Commute calculator powered by Walk Score® Travel Time
Local Highlights
San Clemente Pier

0.76 miles

San Clemente

1.01 miles

San Juan Capistrano

5.67 miles

Salt Creek Beach Funicular

6.35 miles

Laguna Niguel/Mission Viejo

9.13 miles
Always Inn

0.26 miles

The Volaré

0.32 miles

Holiday Inn Express

0.41 miles

Rodeway Inn

0.44 miles

Patriots' Motel

0.56 miles

Casablanca Inn

0.73 miles

Villa Del Mar Inn

0.74 miles

Casa Tropicana

0.75 miles

Hacienda

0.76 miles

Beachcomber Motel

0.80 miles
Saint Michaels Academy

0.13 miles

Our Lady of Fatima School

0.37 miles

San Clemente High School - Upper Campus

0.40 miles

Las Palmas Elementary School

0.54 miles

San Clemente High School

0.66 miles

Copenhaver School of Music

1.10 miles

Clarence Lobo School

1.12 miles

Shorecliffs Middle School

1.39 miles

Gratitude Garden Preschool

2.10 miles

Concordia Elementary School

2.20 miles
Iva Lee's

0.03 miles

Sonny's Pizza and Pasta

0.05 miles

New Mandarin Garden

0.07 miles

El Patio Mexican

0.08 miles

The Nixon Tardis

0.08 miles

Hot-N-Chili Indian Restaurant

0.08 miles

The Ramen Cafe

0.08 miles

Pedro's Tacos

0.09 miles

Fig @ 313

0.13 miles

Pizza Port

0.16 miles
Ralphs

0.65 miles

Hanson's Market

0.70 miles

Albertsons

0.88 miles

Walmart

1.85 miles

Albertsons

1.98 miles

Target

2.39 miles

Ralphs

2.44 miles

Ralphs

2.81 miles

Trader Joe's

2.93 miles

TJ Maxx

2.95 miles
San Juan Capistrano (South) Park And Ride

6.86 miles

San Juan Capistrano (North) Park And Ride

6.91 miles

Street Parking

8.38 miles

Lot 1 (Village Parking)

8.59 miles

Lot 1A

8.62 miles

Lot 2 (Staff Parking)

8.63 miles

Daily Permit Parking Dispenser ($2 Fee/Day)

8.64 miles

Lot 3

8.65 miles

Crown Valley Park South Parking

8.69 miles

Lot 1B

8.78 miles
Enterprise

0.31 miles

San Clemente Car Wash

0.89 miles

Buggy Bath

1.30 miles

Dana Point Car Wash

5.50 miles

Enterprise

5.73 miles

Avis

8.57 miles

Shell

8.68 miles

Laguna Niguel Car Wash

8.68 miles

Fast5Xpress

9.60 miles
Frequently Asked Questions
Do I need a membership to work at a coworking space in San Clemente?

Generally, a coworking membership can be cost-effective for those who primarily work at a desk. However, if you only need occasional and short-term access to a coworking space, consider day passes or hourly subscriptions available at several coworking spaces in San Clemente.?Memberships are normally best-suited for long-term users as they are more affordable than hourly or daily subscriptions and they cater to varying needs. Additionally, many coworking spaces offer added benefits such as networking events, access to gyms, and other amenities, enhancing the overall coworking experience and fostering a vibrant and supportive community.

Can I book a coworking space by the hour? How about for a day/month?

Yes, most coworking spaces in San Clemente offer flexible booking options. However, while monthly rates are commonly available, not all operators offer daily bookings. Hourly rates are typically reserved for meeting rooms and are less commonly used for general workspace access.

What types of coworking spaces are available?

The majority of coworking spaces in San Clemente provide different types of working arrangements to suit both individual workers and teams. For instance, if you only need a space for a few days a month, you can opt for a desk in an open workspace or you can choose a dedicated desk if you plan to use it more regularly. Meanwhile, private offices are ideal for smaller teams that require more privacy, while meeting rooms are available in most locations and are equipped to host presentations, brainstorming sessions or client meetings.

Are there any pet-friendly coworking spaces in San Clemente?

Some coworking spaces have a pet-friendly policy, allowing you to bring your furry friend and keep them close during your workday. To make sure that you see all of the pet-friendly spaces, filter your search by selecting the "pet-friendly" filter when browsing options in San Clemente. Or, if you're not completely sure, reach out to the operator to inquire about this policy.

How many coworking spaces are in San Clemente?

Currently, there are 3 coworking spaces up for grabs in San Clemente. However, you can always expand your area of search based on your location or according to convenience. In some cases, you can even find coworking spaces in the suburbs or outside of the main business district.
San Clemente Office Suites
San Clemente Office Suites
(949) 366-4100
Why Choose San Clemente Office Suites
Prominent and Easily Accessible Office Location for Client Meetings or Team Gatherings.