Amenities
Caffeine zone
Complimentary coffee & tea
Classic
High-speed internet
Facilities
Mail services
Pet friendly
Available Workspaces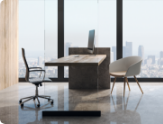 Walk & Ride
70/100

Somewhat Walkable

51/100

Good Transit

90/100

Biker's Paradise
The area surrounding 6313 Elvas Avenue is very walkable. In fact, you can complete most tasks on foot, thanks to the abundance of services and amenities here. Transit-wise, you can take advantage of various options for public transportation in the area. A complex cycling infrastructure awaits you in the area surrounding 6313 Elvas Avenue, making it a true biker's paradise.
read more
read less
Calculate Your Commute
Calculate commute by driving, cycling or walking, where available.
Commute calculator powered by Walk Score® Travel Time
Local Highlights
University/65th Street

0.37 miles

59th Street

0.49 miles

48th Street

1.15 miles

Power Inn

1.31 miles

39th Street

1.60 miles

College Greens

1.99 miles

29th Street

2.38 miles

23rd Street

2.83 miles

Watt/Manlove

2.96 miles

Broadway

3.25 miles
Hampton Inn & Suites Sacramento at CSUS

0.48 miles

Motel 6

0.96 miles

Rodeway Inn Sacramento-University Area

1.07 miles

Comfort Inn & Suites Sacramento - University Area

1.09 miles

Larkspur Landing Sacramento

1.39 miles

Courtyard Sacramento Midtown

1.48 miles

De Ville Motel

1.60 miles

Hotel Med Park, Ascend Hotel Collection

1.62 miles

Motel 6 Sacramento Downtown

2.28 miles

Budget Inn

2.30 miles
Saint Francis Catholic High School

0.16 miles

Phoebe A Hearst Elementary School

0.28 miles

California State University - Sacramento

0.32 miles

Saint Mary School

0.34 miles

Kit Carson Middle School

0.72 miles

Tahoe Elementary School

0.95 miles

Hiram W Johnson High School

1.20 miles

Caleb Greenwood School

1.29 miles

UC Davis School of Nursing

1.31 miles

UC Davis School of Medicine

1.39 miles
Saigon Bay Express

0.23 miles

Giovanni's Old World New York Pizzeria

0.25 miles

Burger Patch

0.27 miles

Jamba

0.27 miles

Pita Pit

0.28 miles

The Sandwich Spot

0.28 miles

Subway

0.28 miles

Bento Box

0.30 miles

Taqueria Santos Laguna

0.32 miles

Burger King

0.34 miles
Grocery Outlet

0.37 miles

Corti Brothers

0.46 miles

Save Mart

0.59 miles

Target

0.59 miles

Trader Joe's

0.94 miles

Raley's

1.32 miles

Safeway

1.33 miles

Your Family Groceries

1.37 miles

Food Source

1.69 miles

Save Mart

1.74 miles
Parking Structure 1

0.13 miles

Lot 12

0.29 miles

Lot 5

0.30 miles

Parking Structure III

0.35 miles

Faculty/Staff Lot 6

0.35 miles

Lot 1D Faculty/Staff

0.39 miles

Lot 1C Faculty/Staff

0.41 miles

Parking Structure II

0.42 miles

Parking Structure 5

0.43 miles

Faculty/Staff Parking Lot 7

0.46 miles
Enterprise

0.18 miles

Shell

2.99 miles

Harv's Carwash

3.16 miles

We-Do-It Car Wash

3.23 miles

Zipcar

3.24 miles

Scrub Boys

3.37 miles

Enterprise

3.38 miles

Avis/Budget

3.39 miles

California Car Wash

3.48 miles

Hertz

3.49 miles
Frequently Asked Questions
Do I need a membership to work at a coworking space in Sacramento?

Yes, in some instances, a membership will be required for you to use the space. However, the options are highly flexible and many operators even provide day passes or certain arrangements, like meeting rooms, that are available on an hourly basis. Memberships are generally more cost-effective in the long term and come with extra perks, amenities and services included. Users who opt for a monthly membership, for example, are usually granted access to all the communal areas of the coworking space, the kitchen or the other amenities included in the subscription. One of the biggest perks of coworking memberships is that they enable members from different backgrounds to come together a form a community of professionals, who can grow together, network and participate in various events, generally organized on the premise.

How many coworking spaces are in Sacramento?

Currently, there are 25 coworking spaces up for grabs in Sacramento. However, you can always expand your area of search based on your location or according to convenience. In some cases, you can even find coworking spaces in the suburbs or outside of the main business district.

What types of coworking spaces are available?

The majority of coworking spaces in Sacramento provide different types of working arrangements to suit both individual workers and teams. For instance, if you only need a space for a few days a month, you can opt for a desk in an open workspace or you can choose a dedicated desk if you plan to use it more regularly. Meanwhile, private offices are ideal for smaller teams that require more privacy, while meeting rooms are available in most locations and are equipped to host presentations, brainstorming sessions or client meetings.

Are there any pet-friendly coworking spaces in Sacramento?

Some coworking spaces have a pet-friendly policy, allowing you to bring your furry friend and keep them close during your workday. To make sure that you see all of the pet-friendly spaces, filter your search by selecting the "pet-friendly" filter when browsing options in Sacramento. Or, if you're not completely sure, reach out to the operator to inquire about this policy.

Can I book a coworking space by the hour? How about for a day/month?

In Sacramento, the majority of coworking spaces do provide flexible booking alternatives. However, keep in mind that, although monthly rates are widely available, not all operators provide daily bookings. Hourly reservations are generally used for meeting spaces and are less common when it comes to access to the general workspace.
Amen Coworking
Amen Coworking
(916) 218-4500
Why Choose Amen Coworking
Our community is all about local. Locally-sourced food, small businesses, family-owned companies.