Amenities
Caffeine zone
Complimentary coffee & tea
Available Workspaces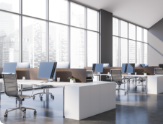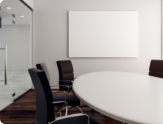 Walk & Ride
89/100

Very Walkable

56/100

Good Transit

97/100

Biker's Paradise
The area surrounding 2214 21st Street is very walkable. In fact, you can complete most tasks on foot, thanks to the abundance of services and amenities here. Transit-wise, you can take advantage of various options for public transportation in the area. A complex cycling infrastructure awaits you in the area surrounding 2214 21st Street, making it a true biker's paradise.
read more
read less
Calculate Your Commute
Calculate commute by driving, cycling or walking, where available.
Commute calculator powered by Walk Score® Travel Time
Local Highlights
Broadway

0.25 miles

23rd Street

0.42 miles

16th Street

0.56 miles

13th Street

0.74 miles

29th Street

0.75 miles

4th Avenue/Wayne Hultgren

0.78 miles

Archives Plaza

0.96 miles

8th & O

1.15 miles

Cathedral Square

1.20 miles

8th & Capitol

1.24 miles
Vizcaya Sacramento

0.13 miles

Amber House Inn of Midtown

0.73 miles

Inn Off Capitol Park, Ascend Hotel Collection

0.76 miles

The Fort Sutter Hotel Sacramento

0.91 miles

Residence Inn by Marriott Sacramento Downtown at Capitol Park

0.96 miles

Motel 6 Sacramento Downtown

0.98 miles

Red Lion Inn & Suites Sacramento

1.01 miles

Hyatt Regency Sacramento

1.08 miles

Sheraton Grand Sacramento Hotel

1.17 miles

Quality Inn Sacramento Convention Center

1.19 miles
Merryhill School Midtown

0.45 miles

Sacramento Valley School

0.64 miles

William Land Elementary School

0.73 miles

Capitol Heights Academy

0.95 miles

Met Sacramento High School

0.95 miles

Saint Francis of Assisi Elementary School

0.95 miles

California Middle School

0.98 miles

C K McClatchy High School

1.02 miles

State Capital Center

1.07 miles

Sacramento High School

1.15 miles
Pancake Circus

0.17 miles

Andy Nguyen's Vegetarian

0.20 miles

Panda House

0.22 miles

Panocho's Cocina

0.22 miles

Shoki Ramen House

0.24 miles

McDonald's

0.29 miles

New Station

0.30 miles

Kathmandu

0.32 miles

Kyoto

0.32 miles

Ryujun Ramen House

0.32 miles
Safeway

0.37 miles

Asian Food Center

0.61 miles

Smart & Final

0.63 miles

Target

0.65 miles

Sacramento Natural Foods Co-op

0.66 miles

Grocery Outlet

0.78 miles

Gold Star Mart

0.88 miles

Market 5-ONE-5

0.95 miles

Safeway

1.24 miles

Safeway

1.52 miles
park

0.33 miles

Sacramento Natural Foods Co-op Parking

0.65 miles

East End Garage

0.86 miles

Sutter Hospital Lot B

1.04 miles

Sutter Hospital Lot A

1.11 miles

Parking D

1.14 miles

Capitol Garage

1.17 miles

Parking E

1.21 miles

ACE Parking

1.22 miles

Memorial Garage

1.24 miles
Scrub Boys

0.30 miles

Enterprise

0.74 miles

Zipcar

0.80 miles

Harv's Carwash

0.87 miles

Orbit Wash

0.95 miles

Avis/Budget

1.11 miles

California Car Wash

1.66 miles

Shell

2.81 miles

Enterprise

3.16 miles

Touch N Go Car Wash

3.34 miles
Frequently Asked Questions
Do I need a membership to work at a coworking space in Sacramento?

Generally, a coworking membership can be cost-effective for those who primarily work at a desk. However, if you only need occasional and short-term access to a coworking space, consider day passes or hourly subscriptions available at several coworking spaces in Sacramento.?Memberships are normally best-suited for long-term users as they are more affordable than hourly or daily subscriptions and they cater to varying needs. Additionally, many coworking spaces offer added benefits such as networking events, access to gyms, and other amenities, enhancing the overall coworking experience and fostering a vibrant and supportive community.

How many coworking spaces are in Sacramento?

Currently, there are 25 coworking spaces up for grabs in Sacramento. However, you can always expand your area of search based on your location or according to convenience. In some cases, you can even find coworking spaces in the suburbs or outside of the main business district.

What types of coworking spaces are available?

The majority of coworking spaces in Sacramento provide different types of working arrangements to suit both individual workers and teams. For instance, if you only need a space for a few days a month, you can opt for a desk in an open workspace or you can choose a dedicated desk if you plan to use it more regularly. Meanwhile, private offices are ideal for smaller teams that require more privacy, while meeting rooms are available in most locations and are equipped to host presentations, brainstorming sessions or client meetings.

Are there any pet-friendly coworking spaces in Sacramento?

Some coworking spaces have a pet-friendly policy, allowing you to bring your furry friend and keep them close during your workday. To make sure that you see all of the pet-friendly spaces, filter your search by selecting the "pet-friendly" filter when browsing options in Sacramento. Or, if you're not completely sure, reach out to the operator to inquire about this policy.

Can I book a coworking space by the hour? How about for a day/month?

Yes, most coworking spaces in Sacramento offer flexible booking options. However, while monthly rates are commonly available, not all operators offer daily bookings. Hourly rates are typically reserved for meeting rooms and are less commonly used for general workspace access.
The Makers Place
The Makers Place
(916) 623-5325
Why Choose The Makers Place
WE ARE AN INTENTIONALLY-DESIGNED COMMUNITY WHERE WORKING PARENTS CREATE, CONNECT, AND COLLABORATE WHILE THEIR MINI MAKERS™ ARE CARED FOR IN OUR ONSITE CHILDCARE AND PRESCHOOL PROGRAMS.