Amenities
Facilities
Privacy booths
Available Workspaces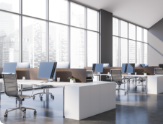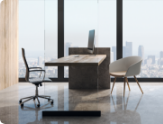 Walk & Ride
96/100

Walker's Paradise

100/100

Rider's Paradise

83/100

Very Bikeable
The area near 304 South Broadway is ideal for walkers. A car is not required to run errands because everything is nearby. In terms of transit, you can benefit from first-class public transportation options. 304 South Broadway is located in a highly bikeable area that provides a complex cycling infrastructure for your convenience.
read more
read less
Calculate Your Commute
Calculate commute by driving, cycling or walking, where available.
Commute calculator powered by Walk Score® Travel Time
Local Highlights
Pershing Square

0.13 miles

Pershing Square

0.19 miles

Civic Center/Grand Park

0.26 miles

7th Street/Metro Center

0.59 miles

Union Station

0.84 miles

Los Angeles Union Station

0.86 miles

Chinatown Station

1.12 miles

Chinatown

1.15 miles

Pico

1.25 miles

Pico/Aliso

1.27 miles
Barclay Hotel

0.14 miles

Kawada Hotel

0.15 miles

Clark Hotel

0.17 miles

St. George Hotel

0.17 miles

Omni Los Angeles Hotel

0.20 miles

Rosslyn

0.27 miles

King Edward Hotel

0.28 miles

DoubleTree by Hilton Hotel Los Angeles Downtown

0.30 miles

Baltimore Hotel

0.31 miles

Sanborn Hotel

0.33 miles
L A Barber College

0.19 miles

Colburn School of Performing Arts

0.25 miles

DISKovery Center

0.48 miles

UCLA Extension Downtown Los Angeles

0.54 miles

Ramón C. Cortines School of Visual and Performing Arts

0.66 miles

Golden Gate University

0.73 miles

Maryknoll School

0.75 miles

Fashion Institute of Design and Marketing

0.82 miles

Fashion Institute of Design & Merchandising

0.83 miles

Miguel Contreras Learning Complex

0.85 miles
The Hon Shabu

0.02 miles

Subway

0.02 miles

Sbarro

0.03 miles

El Pollo Loco

0.03 miles

Carl's Jr.

0.04 miles

Eggslut

0.05 miles

McDonald's

0.05 miles

Berlin Currywurst

0.05 miles

First Cup Caffe

0.05 miles

Maccheroni Republic

0.05 miles
Fallas Paredes

0.22 miles

Marukai Market

0.32 miles

Little Tokyo Mall

0.41 miles

Los Angeles Jewelry center

0.43 miles

Burlington

0.48 miles

Ross

0.54 miles

DRT LAX10

0.58 miles

Little Tokyo Market Place

0.65 miles

Whole Foods Market

0.65 miles

The Bloc

0.68 miles
Paragon Parking Inc.

0.04 miles

Broadway Spring Center

0.05 miles

Grand Central Square Parking Garage

0.09 miles

Los Angeles Times Parking Garage

0.11 miles

Joe's Auto Parks

0.11 miles

Angelos Plaza

0.18 miles

Broadway Mall Parking

0.20 miles

Wells Fargo Center Parking Garage

0.28 miles

400 South Hope Parking Garage

0.32 miles

Grand Park Parking Garage

0.33 miles
Little Tokyo Car Wash

0.68 miles

Budget

0.77 miles

Avis

0.77 miles

Hertz

0.77 miles

Avis Budget

0.84 miles

Bull's Truck Wash

0.87 miles

Downtown Carwash

1.04 miles

Miramar Car Wash

1.65 miles

Car Wash | Lube & Oil

1.68 miles

Best West Car Wash

2.23 miles
Frequently Asked Questions
What should a good coworking space in Los Angeles provide?

A good coworking space should provide all of the basic amenities needed to get work done — like fast and reliable Wi-Fi, ergonomic furniture and different types of work or relaxing areas — but also extra features, such as printing, copying and scanning services or complimentary beverages or even snacks. Aside from these, coworking spaces provide different work arrangements that suit the varying needs of workers, from open desk areas to private offices. Notably, one of the most beneficial traits of a good coworking space is its community. In most cases, coworking operators foster and nurture a sense of community by allowing different workers from various backgrounds to come together and participate in exciting and fun activities, events and gatherings outside of working hours.

How many coworking spaces are in Los Angeles?

Currently, there are 147 coworking spaces up for grabs in Los Angeles. However, you can always expand your area of search based on your location or according to convenience. In some cases, you can even find coworking spaces in the suburbs or outside of the main business district.

Can I visit or tour the coworking space before making a decision?

In many cases, coworking spaces allow you to take a tour of the location before you fully commit to any type of membership. Some even have virtual tours that you can take from the comfort of your own home. These allow you to view the space, the floorplan, the different types of working arrangements, and the overall design and vibe of the space. This way, you can see if the space matches your needs to make an informed decision.

Are there any pet-friendly coworking spaces in Los Angeles?

Some coworking spaces have a pet-friendly policy, allowing you to bring your furry friend and keep them close during your workday. To make sure that you see all of the pet-friendly spaces, filter your search by selecting the "pet-friendly" filter when browsing options in Los Angeles. Or, if you're not completely sure, reach out to the operator to inquire about this policy.

Can I book a coworking space by the hour? How about for a day/month?

Coworking spaces in Los Angeles offer highly flexible options when it comes to different work arrangements, however, not all operators offer hourly and daily bookings. These are generally reserved for meeting rooms and event spaces and are generally less applicable to common work arrangements, like an open workspace or a dedicated desk. However, hot desks are available in some locations and certain operators enable day passes or a trial period, for users who want to test the waters before committing to a space.
NeueHouse
NeueHouse
(323) 337-1420