Amenities
Caffeine zone
Complimentary coffee & tea
Equipment
Projector
TV/Monitor
Facilities
Kitchen
Parking
Available Workspaces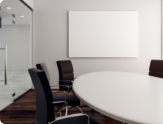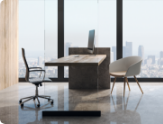 Hours of Operation
Monthly memberships allow 24/7 access to our space.
For meeting rooms and day passes, please see our hours of operation.
Walk & Ride
34/100

Car-Dependent

27/100

Some Transit

37/100

Somewhat Bikeable
Working in the area near 2214 Faraday Avenue will likely require a car, as most services and amenities are located further away. Regarding transit, only a few options are currently available for public transportation. 2214 Faraday Avenue's bikeable score is relatively low and has minimal infrastructure dedicated to cycling.
read more
read less
Calculate Your Commute
Calculate commute by driving, cycling or walking, where available.
Commute calculator powered by Walk Score® Travel Time
Local Highlights
Carlsbad Poinsettia

2.88 miles

Carlsbad Village

4.48 miles

Civic Center–Vista

4.57 miles

College Boulevard

4.88 miles

Buena Creek Road

4.97 miles

Rancho Del Oro

4.99 miles

Vista Transit Center

5.12 miles

El Camino Real

5.44 miles

Palomar College

5.59 miles

Crouch Street

5.95 miles
Hampton

0.72 miles

Homewood Suites

0.73 miles

Courtyard

0.86 miles

Home2 Suites

1.09 miles

Fairfield Inn & Suites by Marriott

1.19 miles

Marriott Westin Resort

1.71 miles

Hilton Grand Vacations Club at MarBrisa

1.71 miles

Sheraton Carlsbad Resort and Spa

1.75 miles

Hilton MarBrisa Resort

1.86 miles

LEGOLAND California Hotel

1.87 miles
Pinnacle Aviation Academy

0.59 miles

Sage Creek High School

1.68 miles

Poinsettia Elementary School

1.87 miles

KinderCare

1.92 miles

Pacific Ridge School

1.93 miles

Kelly Elementary School

2.06 miles

Aviara Oaks Middle School

2.15 miles

Pacific Rim Elementary School

2.18 miles

Aviara Oaks Elementary School

2.20 miles

Audeo II Charter School

2.21 miles
Hacienda de Vega

0.39 miles

The Island

0.41 miles

Joses Taco Shop

0.41 miles

Juice Stop

0.41 miles

J Box

0.41 miles

Punjabi Tandoor

0.41 miles

Carlsbad Pizza by the Slice

0.42 miles

The Landings

0.62 miles

Jamba

0.72 miles

Chipotle

0.73 miles
Sprouts Farmers Market

1.54 miles

Trader Joe's

1.57 miles

Stater Bros.

1.74 miles

Vons

2.26 miles

Carlsbad Premium Outlets

2.46 miles

Albertsons

2.89 miles

Ralphs

2.92 miles

Target

2.95 miles

Ralphs

3.01 miles

Walmart Supercenter

3.10 miles
Overflow Student Parking

1.52 miles

Gold/Senior Permit Parking

1.53 miles

Visitor/Handicap Parking

1.57 miles

Staff Parking Lot

1.57 miles

Student Parking

1.58 miles

Lower Loop Lot

1.59 miles

Employee parking

1.72 miles

Hotel guest parking

1.85 miles

Batiquitos Trail Parking

2.81 miles

Turnarounds

2.93 miles
Palomar Hand Car Wash

2.51 miles

Enterprise

2.57 miles

Circle K

3.32 miles

Rancho Car Wash

4.33 miles

San Marcos Car Wash

4.49 miles

North County Ford

4.62 miles

Encinitas Hand Car Wash

5.70 miles

Soapy Joe's Car Wash

5.77 miles

Kwik Shine Car Wash

5.94 miles

Encinitas Chevron

5.97 miles
Frequently Asked Questions
Can I visit or tour the coworking space before making a decision?

In some cases, coworking operators will provide you with a free tour of the space before you can make your decision. By doing so, you can assess the space's floorplan, the different work areas, the overall amenities, and the quality of the site to see if they match your needs and overall vision. At the same time, some operators have virtual tours that you can take from the comfort of your own home — without having to make an extra trip.

Are there any pet-friendly coworking spaces in Carlsbad?

In some coworking spaces, pets are more than welcome as they bring an extra dose of joy to the members of the community. If your furry friend needs to accompany you during your workday, make sure to filter your search and choose from the pet-friendly coworking spaces available in Carlsbad. However, if you're not sure about a location's policy, you can always reach out directly to the operator to inquire about that.

Do I need a membership to work at a coworking space in Carlsbad?

Generally, coworking spaces are all about flexibility and that applies to memberships as well. This means that certain memberships are available, especially for users who need a workspace for a longer period of time, however, day passes or hourly subscriptions are also provided by coworking operators in Carlsbad. Members who choose a monthly membership, for instance, are prone to getting more bang for their buck, as these types of memberships are more cost-effective than the short-term usage of coworking spaces and they come with extra benefits, amenities and access to events included. Memberships ensure a complete coworking experience that goes beyond a simple desk area and those who opt for one can be part of a community of professionals from different backgrounds, who get together to enhance their respective businesses, as well as to network and socialize.

What should a good coworking space in Carlsbad provide?

A good coworking space should offer all of the essential amenities required to work efficiently and comfortably — like a quick and reliable internet connection, ergonomic furniture, tech equipment and various work or relaxation areas — but also some extra perks, such as printing, copying, and scanning services or complimentary snacks and beverages. Plus, coworking spaces offer various work settings, such as open desk areas and private offices to accommodate workers' diverse needs. Last, but not least, a solid coworking space community is one of its best qualities. To that end, coworking business owners often cultivate and support a sense of community by organizing networking events to help members connect and socialize.

How many coworking spaces are in Carlsbad?

Right now, you can choose from 14 coworking spaces available in Carlsbad. But, depending on your home base or certain neighborhoods that are desirable to you, you can always broaden your search to include wider areas outside of the central business district or even those that include suburbs.
Carlsbad Executive Suites
Carlsbad Executive Suites
(760) 213-1165
Why Choose Carlsbad Executive Suites
Carlsbad Executive Suites provides affordable and professional workspaces, office suites and virtual offices in beautiful San Diego County.