Amenities
Caffeine zone
Complimentary coffee & tea
Available Workspaces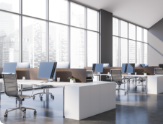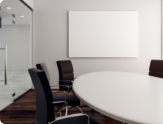 Hours of Operation
Monthly memberships allow 24/7 access to our space.
For meeting rooms and day passes, please see our hours of operation.
Walk & Ride
17/100

Car-Dependent

35/100

Somewhat Bikeable
The area near 756 Calle Plano is very much car-dependent. Services and amenities are not close by, which requires residents here to rely on their own means of transportation. 756 Calle Plano's bikeable score is relatively low and has minimal infrastructure dedicated to cycling.
read more
read less
Calculate Your Commute
Calculate commute by driving, cycling or walking, where available.
Commute calculator powered by Walk Score® Travel Time
Local Highlights
Camarillo

1.85 miles

Moorpark

9.44 miles

Oxnard

9.64 miles
Sonesta Select Camarillo

0.96 miles

Residence Inn

1.61 miles

Days Inn by Wyndham Camarillo - Ventura

3.75 miles

Hampton Inn and Suites

3.88 miles

Americas Best Value Inn Thousand Oaks

4.11 miles

Premier Inns Thousand Oaks

4.66 miles

TownePlace Suites

5.27 miles

Courtyard

5.32 miles

Palm Garden

5.53 miles

Motel 6

5.54 miles
Adolfo Camarillo High School

1.09 miles

Rancho Rosal Elementary

1.13 miles

Saint Mary Magdalen School

1.91 miles

Pleasant Valley School of Engineering and Arts K and Pre-K

1.97 miles

Pleasant Valley School District

2.03 miles

Pleasant Valley School of Engineering and Arts 1-8

2.08 miles

Terra Linda Elementary School

2.21 miles

La Mariposa Elementary School

2.34 miles

Las Colinas Middle School

2.55 miles

Los Primeros School of Sciences and Arts

2.62 miles
Subway

1.03 miles

McDonald's

1.07 miles

Jack in the Box

1.10 miles

double play pizza

2.03 miles

curry leaf

2.03 miles

Taco Bell

2.10 miles

Pizza Hut

2.17 miles

Burger King

2.18 miles

Great Central Steak & Hoagie

2.21 miles

Wendy's

2.26 miles
Vons

2.09 miles

Smart & Final

2.31 miles

Vons

2.39 miles

Kmart

2.46 miles

Trader Joe's

2.91 miles

Sprouts Farmers Market

2.94 miles

Trader Joe's

3.40 miles

Saks Off 5th

3.59 miles

Albertsons

3.61 miles

Target

3.89 miles
Pleasant Valley Park And Ride

0.81 miles

RV storage

1.40 miles

Western Foundation of Vertebrate Zoology Parking

1.88 miles

Cornerstone Christian School Parking grage

3.04 miles

Parking Lot A8

3.21 miles

Parking Lot A3

3.23 miles

Parking Lot A3 (Gravel)

3.25 miles

Parking Lot A10 (Gravel)

3.40 miles

Parking Lot A10

3.44 miles

Pleasant Valley Historical Society and Museum parking lot

3.67 miles
Las Posas Car Wash

2.24 miles

Enterprise

2.48 miles

Waterdrops Express Car Wash

3.63 miles

Hertz

7.43 miles

Enterprise

7.69 miles

Costco Car Wash

8.27 miles
Frequently Asked Questions
Can I visit or tour the coworking space before making a decision?

In some cases, coworking operators will provide you with a free tour of the space before you can make your decision. By doing so, you can assess the space's floorplan, the different work areas, the overall amenities, and the quality of the site to see if they match your needs and overall vision. At the same time, some operators have virtual tours that you can take from the comfort of your own home — without having to make an extra trip.

What types of coworking spaces are available?

In Camarillo, there are various coworking spaces that enable different working arrangements — whether that's a desk in an open workspace, which is ideal for collaboration, a dedicated desk that will be assigned only to you, or a private office that enables more privacy for both individual workers and teams. Most coworking spaces also have meeting or conference rooms where you can host client meetings, brainstorming sessions or presentations. These are often bookable by the hour.

Are there any pet-friendly coworking spaces in Camarillo?

In some coworking spaces, pets are more than welcome as they bring an extra dose of joy to the members of the community. If your furry friend needs to accompany you during your workday, make sure to filter your search and choose from the pet-friendly coworking spaces available in Camarillo. However, if you're not sure about a location's policy, you can always reach out directly to the operator to inquire about that.

What should a good coworking space in Camarillo provide?

A good coworking space should offer all of the essential amenities required to work efficiently and comfortably — like a quick and reliable internet connection, ergonomic furniture, tech equipment and various work or relaxation areas — but also some extra perks, such as printing, copying, and scanning services or complimentary snacks and beverages. Plus, coworking spaces offer various work settings, such as open desk areas and private offices to accommodate workers' diverse needs. Last, but not least, a solid coworking space community is one of its best qualities. To that end, coworking business owners often cultivate and support a sense of community by organizing networking events to help members connect and socialize.

Do I need a membership to work at a coworking space in Camarillo?

Memberships are most beneficial and cost-effective for members who frequently use the coworking space and primarily work at a desk. In the long run, this can save you money and grant you access to additional perks and amenities. However, day passes or hourly subscriptions are also available at coworking spaces in Camarillo, for those who are looking for short-term work arrangements, either to finish an important project, meet clients or conduct presentations. The best thing about coworking memberships, apart from being cost-efficient, is that members who choose to set up shop in a particular location can also be part of the community of professionals operating there. Most coworking operators organize regular get-togethers and events, to help members collaborate and network outside of working hours and make the most out of their membership.
Collab District
Collab District
(805) 824-2069