Amenities
Classic
High-speed internet
High-speed wifi
Equipment
Printer
TV/Monitor
Facilities
Parking
Receptionist/Secretarial services
Available Workspaces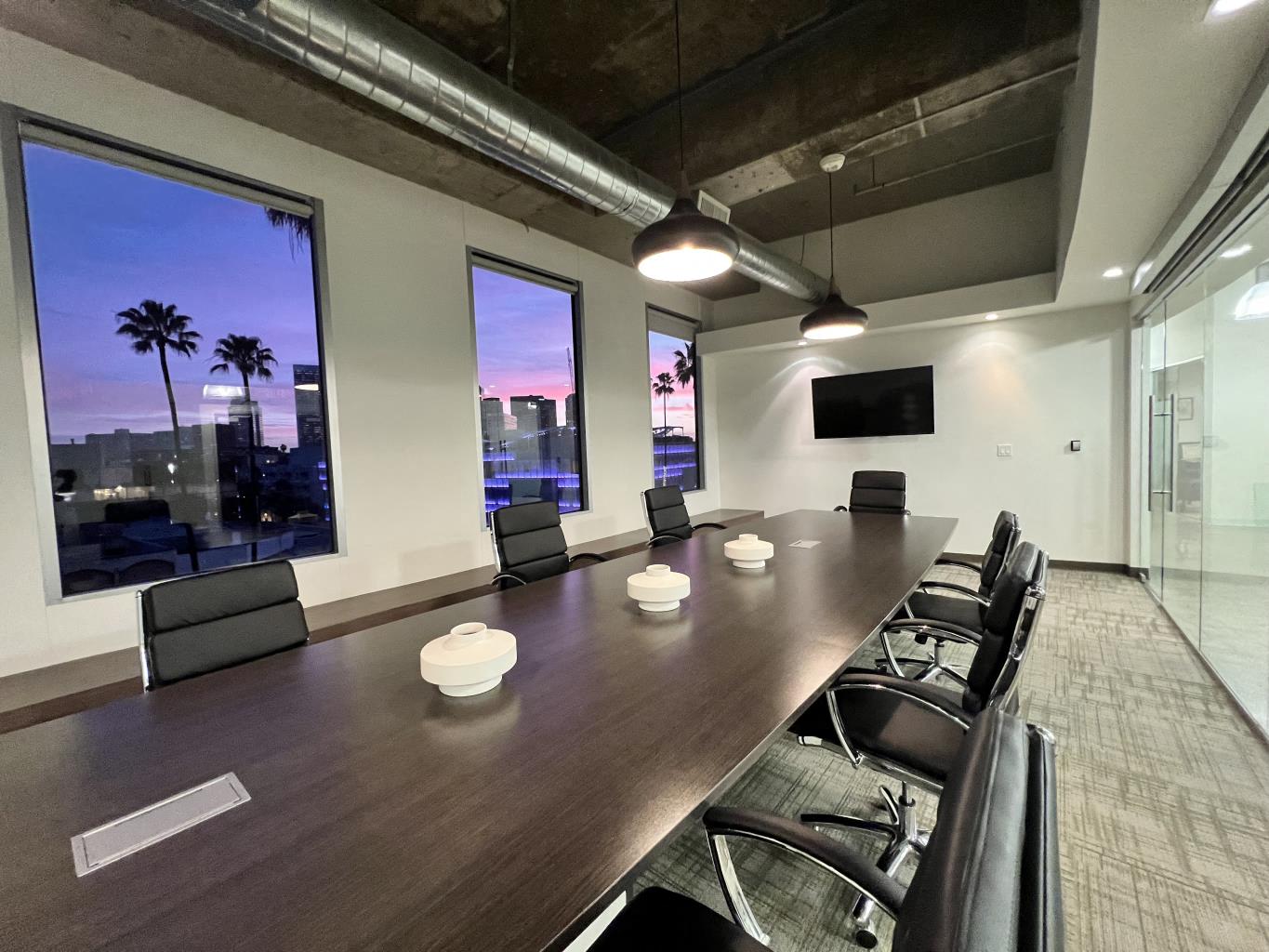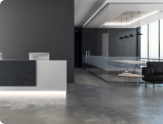 Walk & Ride
97/100

Walker's Paradise

61/100

Good Transit

52/100

Bikeable
The area near 9777 Wilshire Boulevard is ideal for walkers. A car is not required to run errands because everything is nearby. Transit-wise, you can take advantage of various options for public transportation in the area. There is some cycling infrastructure in the area near 9777 Wilshire Boulevard and it's a relatively bikeable community.
read more
read less
Location
Address:

9777 Wilshire Boulevard

Neighborhood:

Platinum Triangle

City:

Beverly Hills, CA

Zip Code:

90212
Calculate Your Commute
Calculate commute by driving, cycling or walking, where available.
Commute calculator powered by Walk Score® Travel Time
Local Highlights
Westwood/Rancho Park

2.32 miles

Palms

2.65 miles

Expo/Sepulveda

2.67 miles

Farmer's Market

2.79 miles

Culver City

2.96 miles

La Cienega/Jefferson

3.52 miles

Expo/Bundy

3.57 miles

Upper Tram Station

3.89 miles

Lower Tram Station

4.10 miles

Expo/La Brea

4.24 miles
The Mosaic Hotel Beverly Hills

0.10 miles

Maison 140 Beverly Hills

0.15 miles

The Peninsula Beverly Hills

0.18 miles

Waldorf Astoria

0.19 miles

The Beverly Hilton

0.29 miles

Luxe Rodeo Drive Hotel

0.35 miles

Beverly Wilshire

0.44 miles

Crescent Hotel Beverly Hills

0.53 miles

Hotel Del Flores

0.53 miles

The Maybourne Beverly Hills

0.53 miles
Beverly Hills High School

0.44 miles

El Rodeo Elementary School

0.45 miles

Hawthorne Elementary School

0.83 miles

Beverly Vista Elementary

0.83 miles

Yeshiva University High School

1.03 miles

Harkham Hillel Hebrew Academy

1.20 miles

Warner Elementary School

1.45 miles

Fairburn Avenue Elementary School

1.48 miles

Horace Mann Elementary School

1.48 miles

Canfield Avenue Elementary School

1.55 miles
Da Pasquale

0.04 miles

Ki Ra La Sushi

0.04 miles

Sfixio

0.04 miles

La Dolce Vita

0.05 miles

Roxbury Cafe

0.07 miles

Guidados

0.09 miles

The Nosh

0.10 miles

Crustacean

0.17 miles

Comoncy

0.17 miles

Subway

0.19 miles
Saks Fifth Avenue

0.17 miles

Barneys New York

0.33 miles

Beverly Hills Market

0.56 miles

Whole Foods Market

0.58 miles

Pavilions

0.71 miles

Macy's

0.76 miles

Eataly

0.80 miles

Bloomingdale's

0.86 miles

Westfield Century City

0.87 miles

Nordstrom

0.87 miles
SM-5

0.06 miles

SM-4

0.13 miles

SM-3

0.20 miles

SM-2

0.28 miles

SM-1

0.35 miles

Century Park Parking Garage

0.68 miles

Fox Plaza Garage

0.97 miles

Galaxy Garage

1.00 miles

NEB Outdoor Parking

1.08 miles

Lot A

1.25 miles
Platinum Car Rental

1.00 miles

Avon

1.08 miles

The Wash

1.12 miles

SIXT

1.88 miles

Enterprise

1.90 miles

Santa Palm Car Wash

1.97 miles

Blue Wave Car Wash

2.01 miles

Centurion Lifestyle

2.04 miles

Hertz

2.09 miles

Avis

2.11 miles
Frequently Asked Questions
What types of coworking spaces are available?

In Beverly Hills, there are various coworking spaces that enable different working arrangements — whether that's a desk in an open workspace, which is ideal for collaboration, a dedicated desk that will be assigned only to you, or a private office that enables more privacy for both individual workers and teams. Most coworking spaces also have meeting or conference rooms where you can host client meetings, brainstorming sessions or presentations. These are often bookable by the hour.

Can I visit or tour the coworking space before making a decision?

In some cases, coworking operators will provide you with a free tour of the space before you can make your decision. By doing so, you can assess the space's floorplan, the different work areas, the overall amenities, and the quality of the site to see if they match your needs and overall vision. At the same time, some operators have virtual tours that you can take from the comfort of your own home — without having to make an extra trip.

What should a good coworking space in Beverly Hills provide?

A good coworking space should offer all of the essential amenities required to work efficiently and comfortably — like a quick and reliable internet connection, ergonomic furniture, tech equipment and various work or relaxation areas — but also some extra perks, such as printing, copying, and scanning services or complimentary snacks and beverages. Plus, coworking spaces offer various work settings, such as open desk areas and private offices to accommodate workers' diverse needs. Last, but not least, a solid coworking space community is one of its best qualities. To that end, coworking business owners often cultivate and support a sense of community by organizing networking events to help members connect and socialize.

Are there any pet-friendly coworking spaces in Beverly Hills?

In some coworking spaces, pets are more than welcome as they bring an extra dose of joy to the members of the community. If your furry friend needs to accompany you during your workday, make sure to filter your search and choose from the pet-friendly coworking spaces available in Beverly Hills. However, if you're not sure about a location's policy, you can always reach out directly to the operator to inquire about that.

Do I need a membership to work at a coworking space in Beverly Hills?

Yes, in some instances, a membership will be required for you to use the space. However, the options are highly flexible and many operators even provide day passes or certain arrangements, like meeting rooms, that are available on an hourly basis. Memberships are generally more cost-effective in the long term and come with extra perks, amenities and services included. Users who opt for a monthly membership, for example, are usually granted access to all the communal areas of the coworking space, the kitchen or the other amenities included in the subscription. One of the biggest perks of coworking memberships is that they enable members from different backgrounds to come together a form a community of professionals, who can grow together, network and participate in various events, generally organized on the premise.