Amenities
Facilities
Storage area
Window view
Available Workspaces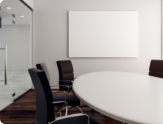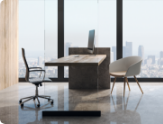 Walk & Ride
55/100

Somewhat Walkable

30/100

Some Transit

59/100

Bikeable
The vicinity of 7373 East Doubletree Ranch Road is relatively walkable. You can run some errands on foot, as certain facilities and services are close by. Regarding transit, only a few options are currently available for public transportation. There is some cycling infrastructure in the area near 7373 East Doubletree Ranch Road and it's a relatively bikeable community.
read more
read less
Location
Address:

7373 East Doubletree Ranch Road

Neighborhood:

McCormick Ranch

City:

Scottsdale, AZ

Zip Code:

85258
Calculate Your Commute
Calculate commute by driving, cycling or walking, where available.
Commute calculator powered by Walk Score® Travel Time
Local Highlights
50th St/ Washington

8.75 miles

Priest Dr/ Washington

8.76 miles

Center Pkwy/ Washington

8.93 miles

44th St/ Washington

8.96 miles

44th Street

9.10 miles

38th St/ Washington

9.28 miles

Hayden Ferry / Rio Salado Pkwy

9.41 miles

Marina Heights / Rio Salado Pkwy

9.43 miles

Tempe Beach Park / Rio Salado Pkwy

9.47 miles

3rd St / Mill Ave

9.57 miles
Sonesta Suites Scottsdale Gainey Ranch

0.11 miles

Hyatt Regency Scottsdale Resort & Spa at Gainey Ranch

0.22 miles

Homewood Suites by Hilton Phoenix / Scottsdale

0.73 miles

Hampton Inn & Suites Phoenix/Scottsdale on Shea Boulevard

0.83 miles

Holiday Inn Express Scottsdale North

0.95 miles

The Scottsdale Resort at McCormick Ranch

1.20 miles

The McCormick Scottsdale

1.21 miles

Extended Stay America - Phoenix - Scottsdale

1.41 miles

Scottsdale Plaza Resort

1.82 miles

Independence 47 Hotel

2.22 miles
Chaparral High School

1.05 miles

Phoenix Seminary

1.24 miles

Cochise Elementary School

1.42 miles

Cocopah Middle School

1.84 miles

Casy Country Day School

1.96 miles

Cherokee Elementary School

2.14 miles

Judson School

2.15 miles

Sequoya Elementary School

2.35 miles

Cicero Preparatory Academy / Archway Cicero

2.50 miles

Jewish Community Campus

2.54 miles
bandolero cocina de Mexico

0.16 miles

Pizza Hut

1.02 miles

Acacia

1.05 miles

Denny's

1.08 miles

NYPD Pizza

1.13 miles

La Fonda Del Sol Mexican Food

1.14 miles

Fired Pie

1.14 miles

Butterfields

1.19 miles

Raising Cane's

1.19 miles

Crust Brothers

1.30 miles
Safeway

1.31 miles

Big Lots

2.12 miles

Marshalls

2.13 miles

Albertsons

2.13 miles

Fry's Food and Drug

2.15 miles

AJ's Fine Foods

2.45 miles

Trader Joe's

2.54 miles

Ross

2.59 miles

Sprouts Farmers Market

2.62 miles

Target

2.65 miles
Silverado Golf Club

2.11 miles

Accessible Parking

2.30 miles

Radiology Lab Parking

2.33 miles

Physician Parking

2.34 miles

Emergency Room Parking

2.36 miles

Piper Surgery Center Parking

2.38 miles

Physician Parking

2.41 miles

Med Plaza II Parking

2.42 miles

Staff Parking Garage

2.42 miles

Med Plaza Parking Garage

2.47 miles
Circle K

2.24 miles

Super Pumper

2.35 miles

Arizona Auto Wash

2.53 miles

Danny's Family Car Wash

4.06 miles

Danny's Car Wash

4.37 miles

PV Car Wash

4.56 miles

Enterprise

4.74 miles

Squeaky Clean Car Wash

5.28 miles

Enterprise

5.49 miles

Prestige Car Wash

5.78 miles
Frequently Asked Questions
Can I visit or tour the coworking space before making a decision?

In some cases, coworking operators will provide you with a free tour of the space before you can make your decision. By doing so, you can assess the space's floorplan, the different work areas, the overall amenities, and the quality of the site to see if they match your needs and overall vision. At the same time, some operators have virtual tours that you can take from the comfort of your own home — without having to make an extra trip.

Are there any pet-friendly coworking spaces in Scottsdale?

In some coworking spaces, pets are more than welcome as they bring an extra dose of joy to the members of the community. If your furry friend needs to accompany you during your workday, make sure to filter your search and choose from the pet-friendly coworking spaces available in Scottsdale. However, if you're not sure about a location's policy, you can always reach out directly to the operator to inquire about that.

Do I need a membership to work at a coworking space in Scottsdale?

Generally, coworking spaces are all about flexibility and that applies to memberships as well. This means that certain memberships are available, especially for users who need a workspace for a longer period of time, however, day passes or hourly subscriptions are also provided by coworking operators in Scottsdale. Members who choose a monthly membership, for instance, are prone to getting more bang for their buck, as these types of memberships are more cost-effective than the short-term usage of coworking spaces and they come with extra benefits, amenities and access to events included. Memberships ensure a complete coworking experience that goes beyond a simple desk area and those who opt for one can be part of a community of professionals from different backgrounds, who get together to enhance their respective businesses, as well as to network and socialize.

What should a good coworking space in Scottsdale provide?

A good coworking space should offer all of the essential amenities required to work efficiently and comfortably — like a quick and reliable internet connection, ergonomic furniture, tech equipment and various work or relaxation areas — but also some extra perks, such as printing, copying, and scanning services or complimentary snacks and beverages. Plus, coworking spaces offer various work settings, such as open desk areas and private offices to accommodate workers' diverse needs. Last, but not least, a solid coworking space community is one of its best qualities. To that end, coworking business owners often cultivate and support a sense of community by organizing networking events to help members connect and socialize.

How many coworking spaces are in Scottsdale?

Right now, you can choose from 25 coworking spaces available in Scottsdale. But, depending on your home base or certain neighborhoods that are desirable to you, you can always broaden your search to include wider areas outside of the central business district or even those that include suburbs.
Gainey Ranch Financial Center
Gainey Ranch Financial Center
(480) 483-2441
Why Choose Gainey Ranch Financial Center
Gainey Ranch Financial Center is one of Scottsdale's trophy locations; it serves as the office core for Paradise Valley, well-known nationwide as the Beverly Hills of Arizona.