Amenities
Community
Notary/Legal services
Facilities
Kitchen
Mail services
Parking
Available Workspaces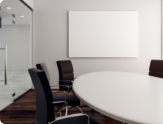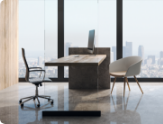 Hours of Operation
Monthly memberships allow 24/7 access to our space.
For meeting rooms and day passes, please see our hours of operation.
Walk & Ride
3/100

Car-Dependent

24/100

Minimal Transit

46/100

Somewhat Bikeable
The area near 8413 East Baseline Road is very much car-dependent. Services and amenities are not close by, which requires residents here to rely on their own means of transportation. When it comes to transit, there is a negligible number of public transportation options available here. 8413 East Baseline Road's bikeable score is relatively low and has minimal infrastructure dedicated to cycling.
read more
read less
Location
Address:

8413 East Baseline Road

Neighborhood:

Superstition Springs

City:

Mesa, AZ

Zip Code:

85209
Calculate Your Commute
Calculate commute by driving, cycling or walking, where available.
Commute calculator powered by Walk Score® Travel Time
Local Highlights
Independence Transport Services

4.56 miles

Gilbert Rd/ Main St

8.35 miles

Stapley/ Main St

9.06 miles
Country Inn & Suites

2.03 miles

Best Western - Superstition Springs Inn

2.11 miles

La Quinta Inn & Suites

2.34 miles

Sleep Inn

2.54 miles

East Mesa Inn

2.54 miles

Residence Inn Phoenix Mesa East

2.59 miles

Broadview Motel

2.62 miles

Desert Rose Motel

2.75 miles

Desert Villa Inn

3.16 miles

The Grand Hotel

3.20 miles
Noah Webster Basic School

1.33 miles

Boulder Creek Elementary School

1.35 miles

Augusta Ranch Elementary School

1.41 miles

Lexington Life Academy - Ellsworth

1.53 miles

Superstition Springs Elementary

1.74 miles

Canyon Rim Elementary School

1.88 miles

Imagine Schools at East Mesa

2.01 miles

Highland Junior High School

2.14 miles

American Institute of Dental Assisting

2.15 miles

Desert Ridge High School

2.20 miles
Uncle Bear's Grill & Bar

0.82 miles

Pizza Hut

0.82 miles

Peter Piper Pizza

0.82 miles

Donut Worry

0.90 miles

Panda Express

0.90 miles

Wendy's

0.94 miles

Burger King

0.96 miles

Angry Crab Shack

0.98 miles

McDonald's

1.00 miles

Papa Murphy's

1.01 miles
Walmart Neighborhood Market

1.05 miles

Albertsons

1.12 miles

Bashas'

1.84 miles

Target

1.88 miles

Fry's Food and Drug

1.88 miles

Power Square Mall

1.91 miles

WinCo Foods

2.00 miles

Dillard's

2.18 miles

Macy's

2.23 miles

TJ Maxx

2.27 miles
staff

2.76 miles

student

2.90 miles

Via Church Additional Parking

3.89 miles

Ray Road Economy Lot

3.96 miles

Student

4.13 miles

Staff

4.19 miles

Visitor

4.21 miles

Lot 5

5.03 miles

Lot 6

5.06 miles

Lot 10

5.10 miles
Sossaman Auto Spa

1.21 miles

Arco

1.50 miles

Chevron

1.54 miles

Full Circle Autowash

1.91 miles

Dolphin Carwash

1.99 miles

Budget

2.04 miles

Super Star Car Wash Express

2.41 miles

Enterprise

2.53 miles

Budget

2.63 miles

Avis

2.64 miles
Frequently Asked Questions
Can I visit or tour the coworking space before making a decision?

In some cases, coworking operators will provide you with a free tour of the space before you can make your decision. By doing so, you can assess the space's floorplan, the different work areas, the overall amenities, and the quality of the site to see if they match your needs and overall vision. At the same time, some operators have virtual tours that you can take from the comfort of your own home — without having to make an extra trip.

What types of coworking spaces are available?

In Mesa, there are various coworking spaces that enable different working arrangements — whether that's a desk in an open workspace, which is ideal for collaboration, a dedicated desk that will be assigned only to you, or a private office that enables more privacy for both individual workers and teams. Most coworking spaces also have meeting or conference rooms where you can host client meetings, brainstorming sessions or presentations. These are often bookable by the hour.

Are there any pet-friendly coworking spaces in Mesa?

In some coworking spaces, pets are more than welcome as they bring an extra dose of joy to the members of the community. If your furry friend needs to accompany you during your workday, make sure to filter your search and choose from the pet-friendly coworking spaces available in Mesa. However, if you're not sure about a location's policy, you can always reach out directly to the operator to inquire about that.

What should a good coworking space in Mesa provide?

A good coworking space should offer all of the essential amenities required to work efficiently and comfortably — like a quick and reliable internet connection, ergonomic furniture, tech equipment and various work or relaxation areas — but also some extra perks, such as printing, copying, and scanning services or complimentary snacks and beverages. Plus, coworking spaces offer various work settings, such as open desk areas and private offices to accommodate workers' diverse needs. Last, but not least, a solid coworking space community is one of its best qualities. To that end, coworking business owners often cultivate and support a sense of community by organizing networking events to help members connect and socialize.

Do I need a membership to work at a coworking space in Mesa?

Memberships are most beneficial and cost-effective for members who frequently use the coworking space and primarily work at a desk. In the long run, this can save you money and grant you access to additional perks and amenities. However, day passes or hourly subscriptions are also available at coworking spaces in Mesa, for those who are looking for short-term work arrangements, either to finish an important project, meet clients or conduct presentations. The best thing about coworking memberships, apart from being cost-efficient, is that members who choose to set up shop in a particular location can also be part of the community of professionals operating there. Most coworking operators organize regular get-togethers and events, to help members collaborate and network outside of working hours and make the most out of their membership.
EV Suites
EV Suites
(480) 571-3429
Why Choose EV Suites
In business since: 2019
This is an ideal workspace for your business to call home..Our office suites have everything you need to conduct your business.