Amenities
Caffeine zone
Complimentary coffee & tea
Equipment
Office supplies
Printer
Available Workspaces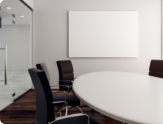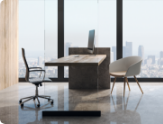 Hours of Operation
Monthly memberships allow 24/7 access to our space.
For meeting rooms and day passes, please see our hours of operation.
Walk & Ride
68/100

Somewhat Walkable

47/100

Some Transit

89/100

Very Bikeable
The vicinity of 1577 C Street is relatively walkable. You can run some errands on foot, as certain facilities and services are close by. Regarding transit, only a few options are currently available for public transportation. 1577 C Street is located in a highly bikeable area that provides a complex cycling infrastructure for your convenience.
read more
read less
Calculate Your Commute
Calculate commute by driving, cycling or walking, where available.
Commute calculator powered by Walk Score® Travel Time
Local Highlights
Anchorage

1.06 miles

Anchorage Airport

3.82 miles
Black Angus Inn

0.51 miles

Extended Stay America

0.56 miles

Inlet Tower Hotel & Suites

0.58 miles

Four Points by Sheraton Anchorage Downtown

0.59 miles

Bent Prop Inn & Hostel Downtown

0.72 miles

Marriott Anchorage Downtown

0.73 miles

Clarion Suites Downtown Anchorage

0.79 miles

Sheraton Anchorage Hotel and Spa

0.81 miles

Westmark Anchorage

0.82 miles

Base Camp Anchorage Hostel

0.82 miles
Naqayeht'ana T'uh

0.11 miles

Central Middle School of Science

0.15 miles

Central Middle School

0.19 miles

Chugach Optional Elementary School

0.25 miles

Chugach Optional Elementary School

0.30 miles

Denali Montessori Elementary School

0.48 miles

North Star Elementary School

0.51 miles

North Star Elementary

0.53 miles

Stellar Secondary School

0.67 miles

Inlet View

0.68 miles
Kriner's Diner

0.50 miles

Black Angus Restaurant & Bar

0.52 miles

Gumbo House

0.57 miles

Kava's

0.59 miles

Wiki Wiki Donuts

0.68 miles

Falafel King

0.69 miles

Roscoe's Catfish and Barbeque

0.70 miles

Pangea Restaurant and Lounge

0.71 miles

Charlie's Bakery

0.72 miles

KFC

0.74 miles
New Sagaya City Market

0.49 miles

Safeway

0.53 miles

Oriental Shopping Center

0.72 miles

Anchorage 5th Avenue Mall

0.73 miles

JCPenney

0.75 miles

The New Central Market

0.77 miles

Glacier Brewhouse

0.86 miles

Midtown Mall

0.96 miles

Walmart Supercenter

0.99 miles

Safeway

1.01 miles
Diamond Parking

0.61 miles

Linny Pacillo Parking Garage

0.68 miles

JC Penney Parking Garage

0.70 miles

City Hall

0.70 miles

Diamond Parking

0.75 miles

Transit Center

0.76 miles

Sockeye

0.88 miles

Coho

0.89 miles

Susitna

0.90 miles

Diamond Parking 4th & I

0.91 miles
Enterprise

1.02 miles

Midnight sun car rental

2.25 miles

Mountain View Car Wash

2.65 miles

Budget Car & Truck Rental

2.67 miles

ABC Motorhome And Car Rental

3.22 miles

Rental Car Center

3.78 miles

Enterprise

3.82 miles

Dollar

3.82 miles

Thrifty

3.82 miles

Avis

3.82 miles
Frequently Asked Questions
Do I need a membership to work at a coworking space in Anchorage?

Yes, in some instances, a membership will be required for you to use the space. However, the options are highly flexible and many operators even provide day passes or certain arrangements, like meeting rooms, that are available on an hourly basis. Memberships are generally more cost-effective in the long term and come with extra perks, amenities and services included. Users who opt for a monthly membership, for example, are usually granted access to all the communal areas of the coworking space, the kitchen or the other amenities included in the subscription. One of the biggest perks of coworking memberships is that they enable members from different backgrounds to come together a form a community of professionals, who can grow together, network and participate in various events, generally organized on the premise.

How many coworking spaces are in Anchorage?

Currently, there are 6 coworking spaces up for grabs in Anchorage. However, you can always expand your area of search based on your location or according to convenience. In some cases, you can even find coworking spaces in the suburbs or outside of the main business district.

Can I visit or tour the coworking space before making a decision?

In many cases, coworking spaces allow you to take a tour of the location before you fully commit to any type of membership. Some even have virtual tours that you can take from the comfort of your own home. These allow you to view the space, the floorplan, the different types of working arrangements, and the overall design and vibe of the space. This way, you can see if the space matches your needs to make an informed decision.

Are there any pet-friendly coworking spaces in Anchorage?

Some coworking spaces have a pet-friendly policy, allowing you to bring your furry friend and keep them close during your workday. To make sure that you see all of the pet-friendly spaces, filter your search by selecting the "pet-friendly" filter when browsing options in Anchorage. Or, if you're not completely sure, reach out to the operator to inquire about this policy.

Can I book a coworking space by the hour? How about for a day/month?

In Anchorage, the majority of coworking spaces do provide flexible booking alternatives. However, keep in mind that, although monthly rates are widely available, not all operators provide daily bookings. Hourly reservations are generally used for meeting spaces and are less common when it comes to access to the general workspace.
Alaska Executive Offices
Alaska Executive Offices
(907) 529-2020