Nestled in the heart of Norwood, Ohio, this charming commercial building, steeped in history and character, offers a unique opportunity as an incubator space for startups and budding entrepreneurs. Conveniently located just a stone's throw away from Xavier University, UC, and Downtown this historic gem provides an ideal environment for fostering innovation, collaboration, and growth. All bookings are based upon acceptance into our Incubator. Interested parties must complete application first.
Amenities
Facilities
Bike storage
Parking
Window view
Available Workspaces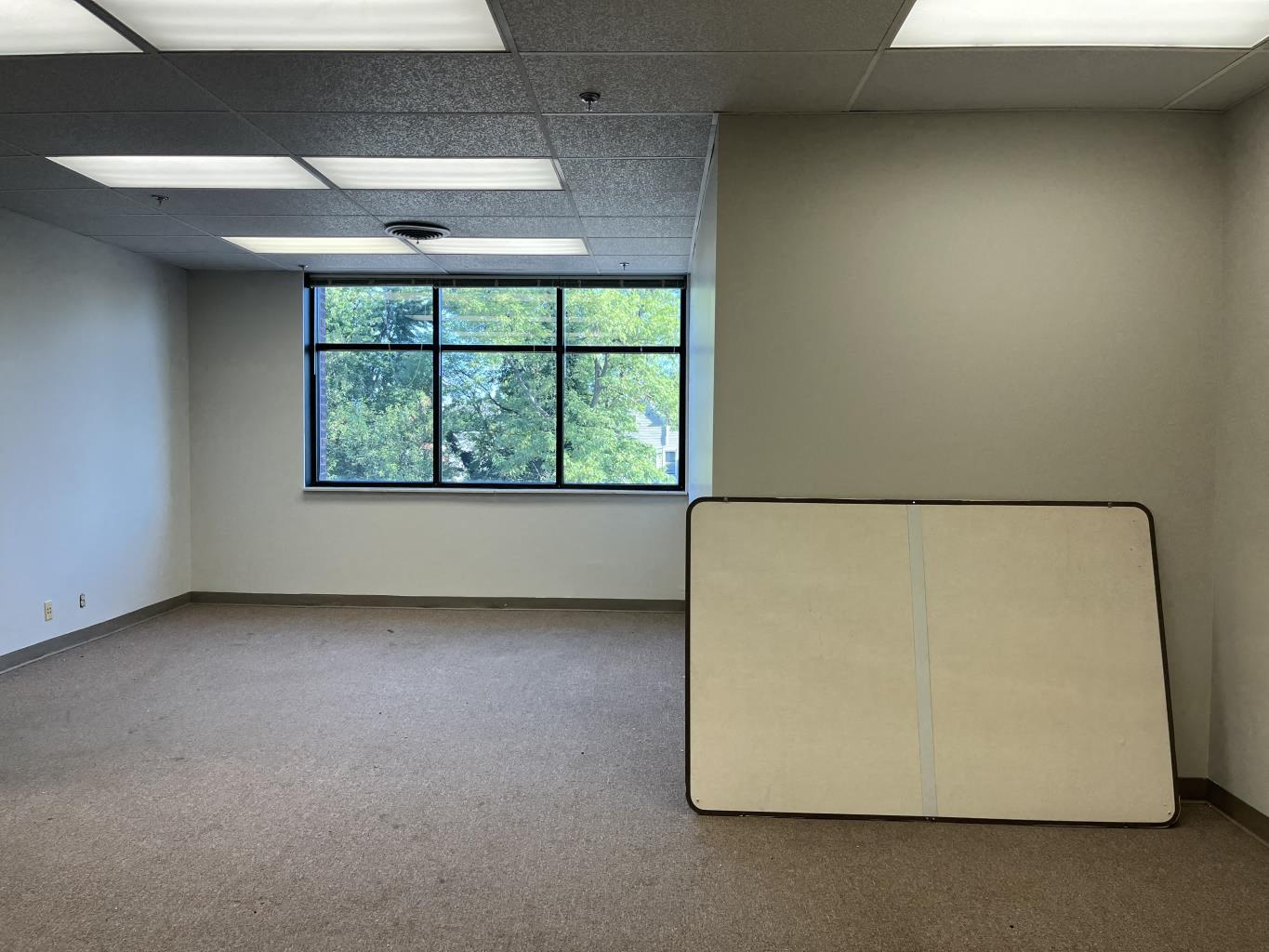 Walk & Ride
61/100

Somewhat Walkable

47/100

Some Transit

47/100

Somewhat Bikeable
The vicinity of 1776 Mentor Avenue is relatively walkable. You can run some errands on foot, as certain facilities and services are close by. Regarding transit, only a few options are currently available for public transportation. 1776 Mentor Avenue's bikeable score is relatively low and has minimal infrastructure dedicated to cycling.
read more
read less
Location
Address:

1776 Mentor Avenue

Neighborhood:

Norwood

City:

Cincinnati, OH

Zip Code:

45212
Calculate Your Commute
Calculate commute by driving, cycling or walking, where available.
Commute calculator powered by Walk Score® Travel Time
Local Highlights
Findlay Market–Race

3.72 miles

Brewery District

3.73 miles

Findlay Market–Elm

3.81 miles

Liberty & Race

3.83 miles

Hanke Exchange

3.84 miles

Liberty & Elm

3.89 miles

JACK Casino

3.90 miles

12th & Vine

3.95 miles

8th & Main

3.98 miles

Central Parkway

3.99 miles
DoubleTree

0.68 miles

Courtyard Cincinnati Midtown/Rookwood

1.21 miles

Quality Inn & Suites

2.27 miles

Graduate Cincinnati

2.40 miles

Hampton Inn & Suites Cincinnati - Uptown-University Area

2.53 miles

Quality Inn & Suites

2.66 miles

MainStay Suites Cincinnati University - Uptown

2.66 miles

Motel 6 Cincinnati Central-Norwood

2.83 miles

SpringHill Suites Cincinnati Midtown

2.88 miles

Gaslight Bed & Breakfast

2.92 miles
Xavier University

0.31 miles

Williams Avenue Elementary School

0.41 miles

Allison Street Elementary School

0.52 miles

Norwood Baptist Christian School

0.56 miles

Alliance Academy of Cincinnati

0.71 miles

Norwood Middle School

0.77 miles

Norwood Middle and High Schools

0.78 miles

Norwood High School

0.80 miles

Sharpsburg Primary School

1.03 miles

Immaculate Conception Church and School

1.04 miles
DELICIO Coal Fired Pizza

0.37 miles

Gordo's Pub & Grill

0.55 miles

McDonald's

0.83 miles

Bluebird Restaurant

0.87 miles

Sugar 'n' Spice Restaurant

0.88 miles

Arby's

0.98 miles

Oriental Wok

1.06 miles

P.F. Chang's

1.07 miles

Buca di Beppo

1.21 miles

J. Alexander's Redlands Grill

1.23 miles
Kroger

0.78 miles

Whole Foods Market

1.18 miles

Freshmarket

1.95 miles

Kroger Hyde Park

2.09 miles

Meijer

2.22 miles

Kroger

2.22 miles

Remke

2.30 miles

Target

2.33 miles

Aldi

2.53 miles

Kroger

2.69 miles
Cintas Center East Parking Area

0.17 miles

Cincinnati Police Department District 4

0.57 miles

Lot 1

1.04 miles

Lot 2

1.06 miles

Central Parking

1.55 miles

Church/school Parking

1.78 miles

Northern Avenue Garage

1.83 miles

Visitor Parking

1.98 miles

Church of the Redeemer

2.02 miles

CCHMC South Parking

2.03 miles
Shell

1.42 miles

Mike's Carwash

2.30 miles

Soft Cloth Car Wash

2.56 miles

Zipcar

2.79 miles

Rainbow Car Wash

3.41 miles

Mister Bubbles Complete Care Detailing

3.54 miles

Zipcar

3.96 miles

Hertz

4.34 miles

Shell

5.61 miles

Self Service Car Wash

5.80 miles
Frequently Asked Questions
What should a good coworking space in Norwood provide?

A good coworking space should provide all of the basic amenities needed to get work done — like fast and reliable Wi-Fi, ergonomic furniture and different types of work or relaxing areas — but also extra features, such as printing, copying and scanning services or complimentary beverages or even snacks. Aside from these, coworking spaces provide different work arrangements that suit the varying needs of workers, from open desk areas to private offices. Notably, one of the most beneficial traits of a good coworking space is its community. In most cases, coworking operators foster and nurture a sense of community by allowing different workers from various backgrounds to come together and participate in exciting and fun activities, events and gatherings outside of working hours.

How many coworking spaces are in Norwood?

Currently, there are 6 coworking spaces up for grabs in Norwood. However, you can always expand your area of search based on your location or according to convenience. In some cases, you can even find coworking spaces in the suburbs or outside of the main business district.

Can I visit or tour the coworking space before making a decision?

In many cases, coworking spaces allow you to take a tour of the location before you fully commit to any type of membership. Some even have virtual tours that you can take from the comfort of your own home. These allow you to view the space, the floorplan, the different types of working arrangements, and the overall design and vibe of the space. This way, you can see if the space matches your needs to make an informed decision.

Are there any pet-friendly coworking spaces in Norwood?

Some coworking spaces have a pet-friendly policy, allowing you to bring your furry friend and keep them close during your workday. To make sure that you see all of the pet-friendly spaces, filter your search by selecting the "pet-friendly" filter when browsing options in Norwood. Or, if you're not completely sure, reach out to the operator to inquire about this policy.

Can I book a coworking space by the hour? How about for a day/month?

When it comes to various work arrangements, coworking spaces in Norwood provide incredibly flexible possibilities; however, not all operators accept hourly and daily reservations. As opposed to regular work arrangements like an open workspace or a dedicated desk, hourly bookings are typically designed for meeting rooms and event venues. However, for users who want to try things out before committing to a space, hot desks are available in some locations, and other operators provide day passes or a trial period.
Why Choose Alloy Growth Lab
Alloy Development Co. is a marketplace where organizations, businesses and communities can find the resources they need to grow. We are a commercial capital lender, a growth lab for startups, and an economic development partner all under one roof, which makes us an active and influential business partner, able to assist any organization at any stage of growth.