Amenities
Equipment
Office supplies
Printer
Facilities
Receptionist/Secretarial services
Available Workspaces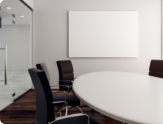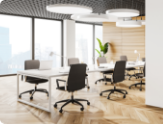 Walk & Ride
95/100

Walker's Paradise

98/100

Rider's Paradise

70/100

Very Bikeable
The area near 24 Commerce Street is ideal for walkers. A car is not required to run errands because everything is nearby. In terms of transit, you can benefit from first-class public transportation options. 24 Commerce Street is located in a highly bikeable area that provides a complex cycling infrastructure for your convenience.
read more
read less
Location
Address:

24 Commerce Street

Neighborhood:

Downtown Newark

City:

Newark, NJ

Zip Code:

07102
Calculate Your Commute
Calculate commute by driving, cycling or walking, where available.
Commute calculator powered by Walk Score® Travel Time
Local Highlights
Military Park

0.07 miles

Washington Street

0.25 miles

NJPAC/Center Street

0.31 miles

Newark Penn Station

0.36 miles

Washington Park

0.49 miles

Atlantic Street

0.52 miles

Riverfront Stadium

0.62 miles

Warren Street/NJIT

0.70 miles

Broad Street Station

0.74 miles

Newark Broad Street

0.76 miles
TRYP Newark

0.16 miles

Hotel Indigo Newark Downtown

0.17 miles

Best Western Robert Treat Hotel

0.19 miles

Courtyard by Marriott Downtown Newark

0.26 miles

Hilton

0.29 miles

Hampton Inn

0.73 miles

Comfort Suites Newark - Harrison

1.28 miles

Casa Tito

1.53 miles

DoubleTree by Hilton Hotel

1.69 miles

Casa Majo

1.73 miles
Pillar College

0.13 miles

Seton Hall University School of Law

0.20 miles

Express Newark

0.29 miles

Great Oaks Legacy Downtown Middle School

0.29 miles

Rutgers School of Criminal Justice

0.30 miles

Rutgers Law School

0.31 miles

KIPP Spark Academy

0.31 miles

NJPAC Center for Arts Education

0.34 miles

Center for Technology

0.34 miles

Center for Health Sciences

0.35 miles
China Express

0.05 miles

Dunkin' Donuts

0.10 miles

Newark Fish Market

0.10 miles

Wok To Walk

0.12 miles

Blaze Pizza

0.12 miles

Dinosaur BBQ

0.13 miles

Queen Pizza

0.15 miles

Grabagreen

0.18 miles

Jimmy John's

0.20 miles

The Halal Guys

0.23 miles
Whole Foods Market

0.24 miles

Seabra's Market

0.76 miles

Bonzão Supermarket

0.80 miles

70 Adams Street Plaza

0.81 miles

ShopRite

0.81 miles

Seabra Foods

0.92 miles

Seabra Foods

1.19 miles

Food Depot Supermarket

1.20 miles

SaveSmart

1.27 miles

Seabra Foods

1.29 miles
Raymond Boulevard Garage

0.07 miles

One Newark Center Garage

0.18 miles

Deck 3

0.20 miles

Deck 2

0.21 miles

Mulberry Commons Parking

0.22 miles

Lot 507

0.25 miles

NJPAC Lot C

0.25 miles

Riverfront Garage

0.31 miles

Deck 1

0.32 miles

Edison ParkFast

0.32 miles
Supreme Carwash

0.87 miles

First Choice Limousine and Car Service

0.94 miles

Zipcar

3.32 miles

Avis

3.34 miles

Hertz

3.35 miles

Nationwide

3.35 miles

Budget

3.45 miles

Enterprise

4.65 miles

Enterprise

4.73 miles

Lisa's Hand Car Wash

4.92 miles
Frequently Asked Questions
Can I visit or tour the coworking space before making a decision?

In some cases, coworking operators will provide you with a free tour of the space before you can make your decision. By doing so, you can assess the space's floorplan, the different work areas, the overall amenities, and the quality of the site to see if they match your needs and overall vision. At the same time, some operators have virtual tours that you can take from the comfort of your own home — without having to make an extra trip.

Are there any pet-friendly coworking spaces in Newark?

In some coworking spaces, pets are more than welcome as they bring an extra dose of joy to the members of the community. If your furry friend needs to accompany you during your workday, make sure to filter your search and choose from the pet-friendly coworking spaces available in Newark. However, if you're not sure about a location's policy, you can always reach out directly to the operator to inquire about that.

Do I need a membership to work at a coworking space in Newark?

Generally, coworking spaces are all about flexibility and that applies to memberships as well. This means that certain memberships are available, especially for users who need a workspace for a longer period of time, however, day passes or hourly subscriptions are also provided by coworking operators in Newark. Members who choose a monthly membership, for instance, are prone to getting more bang for their buck, as these types of memberships are more cost-effective than the short-term usage of coworking spaces and they come with extra benefits, amenities and access to events included. Memberships ensure a complete coworking experience that goes beyond a simple desk area and those who opt for one can be part of a community of professionals from different backgrounds, who get together to enhance their respective businesses, as well as to network and socialize.

What should a good coworking space in Newark provide?

A good coworking space should offer all of the essential amenities required to work efficiently and comfortably — like a quick and reliable internet connection, ergonomic furniture, tech equipment and various work or relaxation areas — but also some extra perks, such as printing, copying, and scanning services or complimentary snacks and beverages. Plus, coworking spaces offer various work settings, such as open desk areas and private offices to accommodate workers' diverse needs. Last, but not least, a solid coworking space community is one of its best qualities. To that end, coworking business owners often cultivate and support a sense of community by organizing networking events to help members connect and socialize.

How many coworking spaces are in Newark?

Right now, you can choose from 7 coworking spaces available in Newark. But, depending on your home base or certain neighborhoods that are desirable to you, you can always broaden your search to include wider areas outside of the central business district or even those that include suburbs.
Madison Executive Center
Madison Executive Center
(973) 639-0800
Why Choose Madison Executive Center
Madison Executive Center combines the best elements of design, function and location to create the perfect work environment.