Amenities
Facilities
Mail services
Parking
Receptionist/Secretarial services
Available Workspaces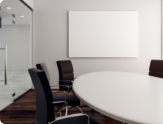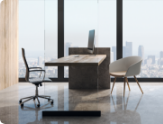 Walk & Ride
94/100

Walker's Paradise

35/100

Some Transit

46/100

Somewhat Bikeable
The area near 150-152 Speedwell Avenue is ideal for walkers. A car is not required to run errands because everything is nearby. Regarding transit, only a few options are currently available for public transportation. 150-152 Speedwell Avenue's bikeable score is relatively low and has minimal infrastructure dedicated to cycling.
read more
read less
Calculate Your Commute
Calculate commute by driving, cycling or walking, where available.
Commute calculator powered by Walk Score® Travel Time
Local Highlights
Morristown

0.58 miles

Morris Plains

1.79 miles

Convent Station

2.58 miles

Madison

4.75 miles

Mount Tabor

5.04 miles

Denville

5.59 miles

Mountain Lakes

6.28 miles

Chatham

6.71 miles

Dover

6.76 miles

Basking Ridge

7.39 miles
Hyatt Regency

0.22 miles

The Westin Governor Morris

1.31 miles

The Madison Hotel

2.63 miles

Hanover Marriott

2.88 miles

Red Carpet Inn

2.96 miles

Americas Best Value Inn Whippany

2.99 miles

Hilton Parsippany

3.01 miles

Candlewood

3.13 miles

Hyatt House Parsippany/Whippany

3.16 miles

Sonesta Hamilton Park Morristown Hotel & Conference Center

3.18 miles
Shepard High School

0.04 miles

Shephard Academy School

0.05 miles

Morristown High School

0.28 miles

Morris School District - Central Office

0.35 miles

Lafayette Learning Center

0.36 miles

The Red Oaks School

0.36 miles

Alexander Hamilton Elementary School

0.43 miles

Sussex Avenue Elementary School

0.63 miles

The Red Oaks School Middle School Campus

0.82 miles

The Red Oaks Middle School

0.83 miles
Domino's

0.05 miles

Restaurant El Portal

0.06 miles

Pan Pizza Bakery

0.07 miles

La Casa Del Polo

0.12 miles

Galapagos Resturant

0.13 miles

Fine Persian Grill

0.17 miles

DA Resturant

0.17 miles

Chef Freddy's Table

0.18 miles

Olive Oil Lucy's Kitchen Table

0.23 miles

Playa Bowls

0.24 miles
L.C. Supermarket

0.07 miles

Century 21

0.33 miles

Whole Foods Market

0.41 miles

Wilmot Walk

0.51 miles

Pine Street Plaza

0.58 miles

The Shops at 14 Pine Street

0.59 miles

Kings

0.93 miles

ShopRite

1.04 miles

TJ Maxx

1.10 miles

ACME

1.35 miles
Mall Lot

0.29 miles

Dalton Garage

0.31 miles

Courthouse Garage

0.43 miles

Ann/Bank Street Garage

0.46 miles

Dehart Street Garage

0.51 miles

163 Morris St

0.56 miles

Morristown Station Lot 1

0.59 miles

Morristown Station Lot 2

0.59 miles

Lot 8H

0.78 miles

Mountain Way Park Parking

3.09 miles
Enterprise Car Rental

4.87 miles

Finish Line Car Wash

5.10 miles

Hogwash Car Wash

5.99 miles

Enterprise

6.22 miles

Eagle Auto & Truck

6.88 miles

Livingston Circle Car Wash

7.44 miles

Bernardsville Car Wash

7.44 miles

Cruise America RV Rental & Sales

7.75 miles

Boonton Express Car Wash

8.36 miles
Frequently Asked Questions
How many coworking spaces are in Morristown?

There are 6 coworking spaces available right now in Morristown. However, if you broaden your search region to better match the location of your home or explore a certain area of interest, you'll likely find additional options as some coworking spaces are also available outside of the major commercial areas in the suburbs.

What should a good coworking space in Morristown provide?

The best way that coworking spaces support a hassle-free workday is through their most crucial amenities. These range from fast and reliable Wi-Fi to comfortable, ergonomic furniture and a variety of workspaces for different types of professionals. Many coworking operators also include beverages and snacks in their memberships to help workers stay energized throughout the day. Or, if you're looking to connect and network with your own team or other entrepreneurs coming from different backgrounds, focus your search on a coworking space that has a close-knit community. These are often easy to spot because they're nurtured by regular events that bring members together and help them establish professional and personal connections.

What types of coworking spaces are available?

Most coworking spaces in Morristown offer a variety of working configurations that accommodate both individual employees and larger teams. So, whether you need a desk in an open area for occasional use or a dedicated one to work from on a more regular basis, there are several options available. Additionally, teams of different sizes can get more privacy in private offices, while meeting rooms are ideal for hosting presentations or meeting with clients.

Can I book a coworking space by the hour? How about for a day/month?

Yes, most coworking spaces in Morristown offer flexible booking options. However, while monthly rates are commonly available, not all operators offer daily bookings. Hourly rates are typically reserved for meeting rooms and are less commonly used for general workspace access.

Are there any pet-friendly coworking spaces in Morristown?

There are coworking spaces in Morristown that accept pets so you can bring your four-legged companion and keep them nearby while you work. When looking at the available options, narrow your search to ensure that you pick a pet-friendly location by selecting the "pet-friendly" filter. If you're still unsure, reach out to the operator and ask them about this policy.
The Daily Plan It
Andrew Park
(609) 514-9494
Why Choose The Daily Plan It
The Daily Plan It is a Community Options Enterprises, Inc. business; a nonprofit organization that was created to develop and operate entrepreneurial businesses that train and employ people with disabilities. The primary purpose of this organization is to empower people with disabilities to benefit from and contribute to society.