Amenities
Facilities
Mail services
Parking
Available Workspaces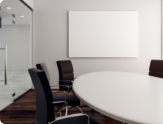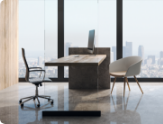 Hours of Operation
Monthly memberships allow 24/7 access to our space.
For meeting rooms and day passes, please see our hours of operation.
Walk & Ride
2/100

Car-Dependent

19/100

Somewhat Bikeable
The area near 1836 Carrollton Villa Rica Highway is very much car-dependent. Services and amenities are not close by, which requires residents here to rely on their own means of transportation. 1836 Carrollton Villa Rica Highway's bikeable score is relatively low and has minimal infrastructure dedicated to cycling.
read more
read less
Calculate Your Commute
Calculate commute by driving, cycling or walking, where available.
Commute calculator powered by Walk Score® Travel Time
Local Highlights
Days Inn by Wyndham Villa Rica

2.95 miles

Crown Inn

9.68 miles

Royal Inn & Suites

9.69 miles
Villa Rica High School

3.15 miles

Villa Rica Primary School

3.65 miles

Villa Rica Middle School

3.78 miles

Mirror Lake Elementary

5.35 miles

Temple High School

5.84 miles

Sharp Creek Elementary School

6.38 miles

Villa Rica Middle School

6.94 miles

South Douglas Elementary School

7.12 miles

Fairplay School

7.27 miles

Winston Elementary School

7.95 miles
Popeyes

2.50 miles

Zaxby's

2.59 miles

Burger King

2.60 miles

Captain D's

2.63 miles

Waffle House

2.67 miles

Dunkin'

3.19 miles

Wendy's

3.21 miles

Trading Post Cafe

3.27 miles

Chick-fil-A

3.27 miles

Sonic

3.41 miles
Walmart Supercenter

2.72 miles

Food Depot

3.29 miles

Publix

4.46 miles

Ingles

5.49 miles

Publix

9.42 miles

Ingles

9.66 miles

Food Depot

9.75 miles
RideShare

5.12 miles

Winston Park & Ride

7.07 miles

Ride Share

8.15 miles
BP

3.38 miles

Water Magic

9.57 miles
Frequently Asked Questions
What should a good coworking space in Villa Rica provide?

A good coworking space should provide all of the basic amenities needed to get work done — like fast and reliable Wi-Fi, ergonomic furniture and different types of work or relaxing areas — but also extra features, such as printing, copying and scanning services or complimentary beverages or even snacks. Aside from these, coworking spaces provide different work arrangements that suit the varying needs of workers, from open desk areas to private offices. Notably, one of the most beneficial traits of a good coworking space is its community. In most cases, coworking operators foster and nurture a sense of community by allowing different workers from various backgrounds to come together and participate in exciting and fun activities, events and gatherings outside of working hours.

How many coworking spaces are in Villa Rica?

Currently, there are 1 coworking spaces up for grabs in Villa Rica. However, you can always expand your area of search based on your location or according to convenience. In some cases, you can even find coworking spaces in the suburbs or outside of the main business district.

Can I visit or tour the coworking space before making a decision?

In many cases, coworking spaces allow you to take a tour of the location before you fully commit to any type of membership. Some even have virtual tours that you can take from the comfort of your own home. These allow you to view the space, the floorplan, the different types of working arrangements, and the overall design and vibe of the space. This way, you can see if the space matches your needs to make an informed decision.

Are there any pet-friendly coworking spaces in Villa Rica?

Some coworking spaces have a pet-friendly policy, allowing you to bring your furry friend and keep them close during your workday. To make sure that you see all of the pet-friendly spaces, filter your search by selecting the "pet-friendly" filter when browsing options in Villa Rica. Or, if you're not completely sure, reach out to the operator to inquire about this policy.

Can I book a coworking space by the hour? How about for a day/month?

Coworking spaces in Villa Rica offer highly flexible options when it comes to different work arrangements, however, not all operators offer hourly and daily bookings. These are generally reserved for meeting rooms and event spaces and are generally less applicable to common work arrangements, like an open workspace or a dedicated desk. However, hot desks are available in some locations and certain operators enable day passes or a trial period, for users who want to test the waters before committing to a space.
Storage Xxtra
Storage Xxtra
(678) 774-7991