Available Workspaces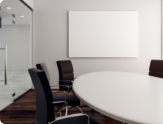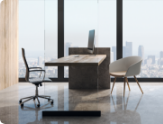 Walk & Ride
41/100

Car-Dependent

42/100

Somewhat Bikeable
Working in the area near 101 Colony Park Drive will likely require a car, as most services and amenities are located further away. 101 Colony Park Drive's bikeable score is relatively low and has minimal infrastructure dedicated to cycling.
read more
read less
Calculate Your Commute
Calculate commute by driving, cycling or walking, where available.
Commute calculator powered by Walk Score® Travel Time
Local Highlights
Holiday Inn Express

0.75 miles

Comfort Suites

1.01 miles

Hampton

1.04 miles

Fairfield Inn & Suites Atlanta Cumming/Johns Creek

3.85 miles

Home2 Suites by Hilton Cumming Atlanta

3.88 miles

Lanier Islands Legacy Lodge

6.83 miles

SpringHill Suites Atlanta Suwanee

7.33 miles

Holiday Inn Express

8.86 miles

Hilton Garden Inn Atlanta North/Alpharetta

9.21 miles
Cumming School

1.46 miles

Forsyth Central High School

1.53 miles

Cumming Elementary School

1.85 miles

Mashburn Elementary School

2.26 miles

Horizon Christian Academy

2.29 miles

Marcus Elementary School

2.37 miles

Mashburn Senior High School

2.44 miles

University of North Georgia - Cumming Campus

2.53 miles

Piedmont Learning Center

2.73 miles

Ivy League Montessori School

2.98 miles
Taco Mexico

0.13 miles

Krystal

0.36 miles

Golden Corral

0.36 miles

Outback Steakhouse

0.36 miles

Captain D's

0.43 miles

Waffle House

0.45 miles

Burger King

0.52 miles

Arby's

0.56 miles

Wendy's

0.58 miles

Taco Bell

0.58 miles
TJ Maxx

0.32 miles

Kohl's

0.38 miles

Ross

0.49 miles

Publix

0.53 miles

Target

0.55 miles

Walmart Supercenter

0.76 miles

Marshalls

0.84 miles

Ingles

1.39 miles

Publix

2.38 miles

ALDI

2.53 miles
Cumming Park & Ride

0.92 miles

Drivers Education Course

2.68 miles

Canongate Golf Parking

3.98 miles

Daves Creek Parking & Bus Lot

4.00 miles

Daves Creek Elementary Parking Lot & Drop Off

4.06 miles

Windermere Pool/Tennis/Basketball Parking

4.08 miles

Baseball & Football Parking

4.12 miles

James Creek Pool & Tennis Parking

4.41 miles

Windermere Park Parking

4.50 miles

Community Pool Parking

4.84 miles
Avis

0.17 miles

Enterprise

0.19 miles

Eco Wash

0.93 miles

Castle Car Wash

2.56 miles

Mr Clean Car Wash

5.00 miles

Aloha Car Wash

7.63 miles

California Hand Wash

8.60 miles

Enterprise

8.68 miles

Mister Car Wash - Buford

9.09 miles
Frequently Asked Questions
Can I visit or tour the coworking space before making a decision?

In some cases, coworking operators will provide you with a free tour of the space before you can make your decision. By doing so, you can assess the space's floorplan, the different work areas, the overall amenities, and the quality of the site to see if they match your needs and overall vision. At the same time, some operators have virtual tours that you can take from the comfort of your own home — without having to make an extra trip.

What types of coworking spaces are available?

In Cumming, there are various coworking spaces that enable different working arrangements — whether that's a desk in an open workspace, which is ideal for collaboration, a dedicated desk that will be assigned only to you, or a private office that enables more privacy for both individual workers and teams. Most coworking spaces also have meeting or conference rooms where you can host client meetings, brainstorming sessions or presentations. These are often bookable by the hour.

Are there any pet-friendly coworking spaces in Cumming?

In some coworking spaces, pets are more than welcome as they bring an extra dose of joy to the members of the community. If your furry friend needs to accompany you during your workday, make sure to filter your search and choose from the pet-friendly coworking spaces available in Cumming. However, if you're not sure about a location's policy, you can always reach out directly to the operator to inquire about that.

What should a good coworking space in Cumming provide?

A good coworking space should offer all of the essential amenities required to work efficiently and comfortably — like a quick and reliable internet connection, ergonomic furniture, tech equipment and various work or relaxation areas — but also some extra perks, such as printing, copying, and scanning services or complimentary snacks and beverages. Plus, coworking spaces offer various work settings, such as open desk areas and private offices to accommodate workers' diverse needs. Last, but not least, a solid coworking space community is one of its best qualities. To that end, coworking business owners often cultivate and support a sense of community by organizing networking events to help members connect and socialize.

Do I need a membership to work at a coworking space in Cumming?

Memberships are most beneficial and cost-effective for members who frequently use the coworking space and primarily work at a desk. In the long run, this can save you money and grant you access to additional perks and amenities. However, day passes or hourly subscriptions are also available at coworking spaces in Cumming, for those who are looking for short-term work arrangements, either to finish an important project, meet clients or conduct presentations. The best thing about coworking memberships, apart from being cost-efficient, is that members who choose to set up shop in a particular location can also be part of the community of professionals operating there. Most coworking operators organize regular get-togethers and events, to help members collaborate and network outside of working hours and make the most out of their membership.
Reddy Sos
Reddy SOS
(678) 922-9000
Why Choose Reddy Sos
Reddy serviced office suites offers an upscale office park location that is conveniently located near Highway 400 near an exit and at the heart of a concentrated business Center.