Amenities
Caffeine zone
Complimentary coffee & tea
Facilities
Mail services
Parking
Receptionist/Secretarial services
Available Workspaces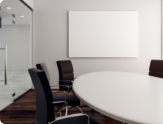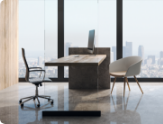 Hours of Operation
Monthly memberships allow 24/7 access to our space.
For meeting rooms and day passes, please see our hours of operation.
Walk & Ride
65/100

Somewhat Walkable

68/100

Bikeable
The vicinity of 1555 Bonaventure Boulevard is relatively walkable. You can run some errands on foot, as certain facilities and services are close by. There is some cycling infrastructure in the area near 1555 Bonaventure Boulevard and it's a relatively bikeable community.
read more
read less
Calculate Your Commute
Calculate commute by driving, cycling or walking, where available.
Commute calculator powered by Walk Score® Travel Time
Local Highlights
TownePlace Suites by Marriott Fort Lauderdale Weston

0.10 miles

Comfort Suites Weston - Sawgrass Mills South

0.81 miles

Courtyard by Marriott Fort Lauderdale Weston

0.98 miles

Residence Inn by Marriott Fort Lauderdale Weston

1.02 miles

La Quinta Inn & Suites by Wyndham Sunrise

3.31 miles

La Quinta Inn & Suites by Wyndham Sunrise Sawgrass Mills

3.37 miles

DoubleTree by Hilton Hotel Sunrise - Sawgrass Mills

4.50 miles

AC Hotel Fort Lauderdale Sawgrass Mills/Sunrise

5.07 miles

Holiday Inn Express & Suites Pembroke Pines-Sheridan St

5.41 miles

Laura y omar

6.13 miles
Sagemont Lower School

0.08 miles

Country Isles Elementary School

0.38 miles

Tequesta Trace Middle School

0.96 miles

Everglades Elementary School

1.25 miles

Saint Paul Pre-School

1.30 miles

Indian Trace Elementary School

1.33 miles

Cypress Bay High School Annex

1.89 miles

Eagle Point Elementary School

2.31 miles

Manatee Bay Elementary School

2.35 miles

Cypress Bay High School

2.66 miles
Japan Inn

0.21 miles

The Cheese Course

0.22 miles

Primetime Restaurant and Bar

0.27 miles

Tarantella

0.29 miles

Wendy's

0.69 miles

La Granja

0.69 miles

Boston Market

0.84 miles

Taco Bell

0.86 miles

Sano Food

0.87 miles

Raw Juice

0.95 miles
Publix

0.19 miles

Publix

0.99 miles

Publix

1.50 miles

Publix

2.56 miles

Publix

3.05 miles

Publix Super Market at Glade Crossing

3.77 miles

Big Lots

4.69 miles

Marshalls

4.73 miles

Ross

4.77 miles

Bloomingdale's

4.89 miles
Bonaventure Resort & Spa Event Parking

1.85 miles

Valet drop-off

4.81 miles

Walmart

4.88 miles

Faculty/Staff Parking

7.87 miles

Student / Visitor Parking

7.89 miles

Tower Shops

8.04 miles

Health Professions Division and Health Care Center Parking Garage

8.20 miles

Home Depot

8.57 miles

Home Depot

8.59 miles

Lowes

8.75 miles
Shell

3.27 miles

Enterprise

4.18 miles

Daily's CarWash

7.05 miles

Enterprise

8.21 miles

Flamingo's Hand Car Wash

8.42 miles

Enterprise Rent-A-Car

8.47 miles

Car Wash Lube

9.38 miles
Frequently Asked Questions
Do I need a membership to work at a coworking space in Weston?

Generally, a coworking membership can be cost-effective for those who primarily work at a desk. However, if you only need occasional and short-term access to a coworking space, consider day passes or hourly subscriptions available at several coworking spaces in Weston.?Memberships are normally best-suited for long-term users as they are more affordable than hourly or daily subscriptions and they cater to varying needs. Additionally, many coworking spaces offer added benefits such as networking events, access to gyms, and other amenities, enhancing the overall coworking experience and fostering a vibrant and supportive community.

How many coworking spaces are in Weston?

Currently, there are 5 coworking spaces up for grabs in Weston. However, you can always expand your area of search based on your location or according to convenience. In some cases, you can even find coworking spaces in the suburbs or outside of the main business district.

Can I visit or tour the coworking space before making a decision?

In many cases, coworking spaces allow you to take a tour of the location before you fully commit to any type of membership. Some even have virtual tours that you can take from the comfort of your own home. These allow you to view the space, the floorplan, the different types of working arrangements, and the overall design and vibe of the space. This way, you can see if the space matches your needs to make an informed decision.

Are there any pet-friendly coworking spaces in Weston?

Some coworking spaces have a pet-friendly policy, allowing you to bring your furry friend and keep them close during your workday. To make sure that you see all of the pet-friendly spaces, filter your search by selecting the "pet-friendly" filter when browsing options in Weston. Or, if you're not completely sure, reach out to the operator to inquire about this policy.

Can I book a coworking space by the hour? How about for a day/month?

Yes, most coworking spaces in Weston offer flexible booking options. However, while monthly rates are commonly available, not all operators offer daily bookings. Hourly rates are typically reserved for meeting rooms and are less commonly used for general workspace access.
CEO Executive Suites
CEO Executive Suites
(954) 453-9660
Why Choose CEO Executive Suites
The new CEO Executive Suites Building offers the most exclusive offices in Weston, Florida.