Available Workspaces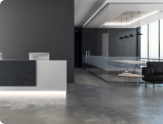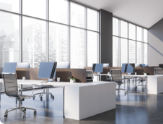 Walk & Ride
52/100

Somewhat Walkable

51/100

Bikeable
The vicinity of 28210 Paseo Drive is relatively walkable. You can run some errands on foot, as certain facilities and services are close by. There is some cycling infrastructure in the area near 28210 Paseo Drive and it's a relatively bikeable community.
read more
read less
Location
Address:

28210 Paseo Drive

Neighborhood:

Wesley Chapel

City:

Wesley Chapel, FL

Zip Code:

33543
Calculate Your Commute
Calculate commute by driving, cycling or walking, where available.
Commute calculator powered by Walk Score® Travel Time
Local Highlights
Residence Inn by Marriott Tampa Wesley Chapel

0.81 miles

Fairfield Inn & Suites

0.84 miles

Hilton Garden Inn

1.50 miles

WoodSpring Suites

1.88 miles

Hampton Inn & Suites Tampa - Wesley Chapel

1.91 miles

Holiday Inn Express & Suites Tampa North - Wesley Chapel

1.99 miles

Hyatt Place

2.33 miles

Quality Inn

3.53 miles

Best Western

3.57 miles

Rodeway Inn

3.57 miles
Sand Pine Elementary School

1.12 miles

Turner/Bartels

1.34 miles

Pasco-Hernando State College - Porter Campus

1.37 miles

Wiregrass High School

1.42 miles

Turner/Bartels K-8 School - Lower Campus

1.45 miles

Wiregrass Ranch High School

1.55 miles

Seven Oaks Elementary School

1.68 miles

Dr. John Long Middle School

1.92 miles

Wiregrass Elementary School

1.96 miles

Wharton High School

2.05 miles
Charleys Philly Steaks

0.04 miles

Red Robin

0.09 miles

Fresh Healthy Café

0.09 miles

Moe's Southwest Grill

0.11 miles

Panera Bread

0.13 miles

Noble Crust

0.14 miles

Sonic

0.32 miles

PDQ

0.48 miles

McDonald's

0.49 miles

Hungry Greek

0.55 miles
The Shops at Wiregrass

0.07 miles

Macy's

0.08 miles

JCPenney

0.11 miles

Dillard's

0.18 miles

Publix

0.25 miles

Ross

0.33 miles

Marshalls

0.95 miles

Target

1.09 miles

Walmart Supercenter

2.30 miles

Tampa Premium Outlets

2.52 miles
school grounds parking

4.27 miles

Lot 52T

8.95 miles

Lots 51/52

8.97 miles

Lot 50

9.00 miles

Lot 26

9.01 miles

Lot 16

9.07 miles

Lot 25

9.08 miles

Lot 53

9.11 miles

Lot 56

9.16 miles

Lot 35

9.22 miles
Tidal Wave Auto Spa

2.80 miles

Enterprise

3.36 miles

The Palms Car Wash

3.61 miles

Bay Breeze Car Wash & Lube

4.43 miles

Jammin Car Wash

7.06 miles

WeCar station

9.38 miles

Car Wash Depot

9.65 miles

Bulls Car wash

9.65 miles
Frequently Asked Questions
How many coworking spaces are in Wesley Chapel?

There are 1 coworking spaces available right now in Wesley Chapel. However, if you broaden your search region to better match the location of your home or explore a certain area of interest, you'll likely find additional options as some coworking spaces are also available outside of the major commercial areas in the suburbs.

What should a good coworking space in Wesley Chapel provide?

The best way that coworking spaces support a hassle-free workday is through their most crucial amenities. These range from fast and reliable Wi-Fi to comfortable, ergonomic furniture and a variety of workspaces for different types of professionals. Many coworking operators also include beverages and snacks in their memberships to help workers stay energized throughout the day. Or, if you're looking to connect and network with your own team or other entrepreneurs coming from different backgrounds, focus your search on a coworking space that has a close-knit community. These are often easy to spot because they're nurtured by regular events that bring members together and help them establish professional and personal connections.

What types of coworking spaces are available?

Most coworking spaces in Wesley Chapel offer a variety of working configurations that accommodate both individual employees and larger teams. So, whether you need a desk in an open area for occasional use or a dedicated one to work from on a more regular basis, there are several options available. Additionally, teams of different sizes can get more privacy in private offices, while meeting rooms are ideal for hosting presentations or meeting with clients.

Can I book a coworking space by the hour? How about for a day/month?

In Wesley Chapel, the majority of coworking spaces do provide flexible booking alternatives. However, keep in mind that, although monthly rates are widely available, not all operators provide daily bookings. Hourly reservations are generally used for meeting spaces and are less common when it comes to access to the general workspace.

Are there any pet-friendly coworking spaces in Wesley Chapel?

There are coworking spaces in Wesley Chapel that accept pets so you can bring your four-legged companion and keep them nearby while you work. When looking at the available options, narrow your search to ensure that you pick a pet-friendly location by selecting the "pet-friendly" filter. If you're still unsure, reach out to the operator and ask them about this policy.
Signature Workspace
Tara Kintz
248-8070823