Retail space from $ 10/sf/year. Ample parking and common areas. Flexible terms.
Amenities
Caffeine zone
Complimentary coffee & tea
Facilities
Parking
Receptionist/Secretarial services
Available Workspaces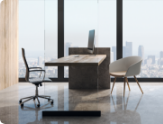 Walk & Ride
51/100

Somewhat Walkable

51/100

Bikeable
The vicinity of 10730 U.S. 19 is relatively walkable. You can run some errands on foot, as certain facilities and services are close by. There is some cycling infrastructure in the area near 10730 U.S. 19 and it's a relatively bikeable community.
read more
read less
Calculate Your Commute
Calculate commute by driving, cycling or walking, where available.
Commute calculator powered by Walk Score® Travel Time
Local Highlights
Days Inn Hotel & Suites - Port Richey

0.12 miles

Holiday Inn Express & Suites - Port Richey

0.20 miles

Hampton Inn & Suites Port Richey

0.32 miles

Homewood Suites Tampa-Port Richey

0.39 miles

Belmont Inn & Suites

1.03 miles

Rodeway Inn Port Richey North

1.06 miles

Hudson Dockside Inn

3.32 miles

Inn on the Gulf

3.45 miles

Rodeway Inn

4.27 miles

Star Motel

4.61 miles
Dayspring - Jazz Campus

0.30 miles

Dayspring Academy - Symphony Campus

1.25 miles

Gulf Highlands Elementary School

1.38 miles

Fox Hollow Elementary School

1.57 miles

Bayonet Point Education Complex

1.86 miles

Bishop Larkin Catholic School

1.86 miles

Dayspring - Harmony Campus

1.89 miles

Dayspring - Minuet Campus

1.91 miles

Dayspring Ovation Campus

1.95 miles

Chasco Education Complex

2.52 miles
Arby's

0.30 miles

Grand Sushi Hibachi Buffet

0.38 miles

La Casa Mexicana

0.49 miles

Dunkin'

0.66 miles

Carrabba's Italian Grill

0.67 miles

Argento's Italian Bistro

0.75 miles

KFC

1.09 miles

Taco Bell

1.10 miles

Olive Garden

1.14 miles

McDonald's

1.21 miles
ALDI

0.51 miles

Bealls

1.12 miles

Big Lots

1.15 miles

Burlington

1.27 miles

Save-A-Lot

1.31 miles

Dillard's Clearance Center

1.49 miles

Save-A-Lot

1.53 miles

Gulf View Square Mall

1.64 miles

Walmart Supercenter

1.87 miles

Publix

2.00 miles
Main Parking Lot

2.18 miles

Gloria Swanson Parking Lot

4.54 miles

Nebraska Avenue Lot

4.60 miles

Missouri Avenue Lot

4.61 miles

Thomas Meighan Parking Lot

4.63 miles

New Port Richey Parking Garage

4.77 miles
Take-5 Car Wash

0.24 miles

Mister Car Wash

1.86 miles

USA Car Wash

2.35 miles

Mister Car Wash

2.51 miles

Fermano Car Wash

2.71 miles

Enterprise

5.43 miles

Bay Wash

6.65 miles

Mobil Car Wash

9.61 miles

Trinity Car Wash

9.89 miles
Frequently Asked Questions
Can I visit or tour the coworking space before making a decision?

In some cases, coworking operators will provide you with a free tour of the space before you can make your decision. By doing so, you can assess the space's floorplan, the different work areas, the overall amenities, and the quality of the site to see if they match your needs and overall vision. At the same time, some operators have virtual tours that you can take from the comfort of your own home — without having to make an extra trip.

Are there any pet-friendly coworking spaces in Bayonet Point?

In some coworking spaces, pets are more than welcome as they bring an extra dose of joy to the members of the community. If your furry friend needs to accompany you during your workday, make sure to filter your search and choose from the pet-friendly coworking spaces available in Bayonet Point. However, if you're not sure about a location's policy, you can always reach out directly to the operator to inquire about that.

Do I need a membership to work at a coworking space in Bayonet Point?

Generally, coworking spaces are all about flexibility and that applies to memberships as well. This means that certain memberships are available, especially for users who need a workspace for a longer period of time, however, day passes or hourly subscriptions are also provided by coworking operators in Bayonet Point. Members who choose a monthly membership, for instance, are prone to getting more bang for their buck, as these types of memberships are more cost-effective than the short-term usage of coworking spaces and they come with extra benefits, amenities and access to events included. Memberships ensure a complete coworking experience that goes beyond a simple desk area and those who opt for one can be part of a community of professionals from different backgrounds, who get together to enhance their respective businesses, as well as to network and socialize.

What should a good coworking space in Bayonet Point provide?

A good coworking space should offer all of the essential amenities required to work efficiently and comfortably — like a quick and reliable internet connection, ergonomic furniture, tech equipment and various work or relaxation areas — but also some extra perks, such as printing, copying, and scanning services or complimentary snacks and beverages. Plus, coworking spaces offer various work settings, such as open desk areas and private offices to accommodate workers' diverse needs. Last, but not least, a solid coworking space community is one of its best qualities. To that end, coworking business owners often cultivate and support a sense of community by organizing networking events to help members connect and socialize.

How many coworking spaces are in Bayonet Point?

Right now, you can choose from 1 coworking spaces available in Bayonet Point. But, depending on your home base or certain neighborhoods that are desirable to you, you can always broaden your search to include wider areas outside of the central business district or even those that include suburbs.
315 Hialeah llc
Yamil Selman
(305) 338-8300