Amenities
Caffeine zone
Complimentary coffee & tea
Available Workspaces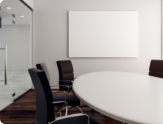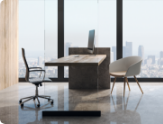 Hours of Operation
Monthly memberships allow 24/7 access to our space.
For meeting rooms and day passes, please see our hours of operation.
Walk & Ride
60/100

Somewhat Walkable

45/100

Some Transit

48/100

Somewhat Bikeable
The vicinity of 150 South Pine Island Road is relatively walkable. You can run some errands on foot, as certain facilities and services are close by. Regarding transit, only a few options are currently available for public transportation. 150 South Pine Island Road's bikeable score is relatively low and has minimal infrastructure dedicated to cycling.
read more
read less
Location
Address:

150 South Pine Island Road

Neighborhood:

Jacaranda Golf Club

City:

Plantation, FL

Zip Code:

33324
Calculate Your Commute
Calculate commute by driving, cycling or walking, where available.
Commute calculator powered by Walk Score® Travel Time
Local Highlights
Fort Lauderdale

5.75 miles

Esplanade Park

7.13 miles

Fort Lauderdale Airport

7.18 miles

Fort Lauderdale

7.26 miles

River House

7.53 miles

Sheridan Street

8.37 miles

Cypress Creek

9.00 miles

Hollywood

9.41 miles
Hyatt Place

0.04 miles

La Quinta Inn & Suites by Wyndham Plantation at SW 6th St

0.44 miles

Hampton Inn Ft. Lauderdale/Plantation

0.49 miles

Sheraton Suites Fort Lauderdale Plantation

0.51 miles

Staybridge Suites

0.51 miles

Courtyard by Marriott Fort Lauderdale Plantation

0.62 miles

Extended Stay America

0.64 miles

Residence Inn

0.74 miles

Residence Inn by Marriott Fort Lauderdale Plantation

0.74 miles

La Quinta Inn & Suites by Wyndham Ft. Lauderdale Plantation

0.93 miles
Saint Gregory School

0.72 miles

Our Savior Lutheran Preschool

0.84 miles

Jacaranda School

0.91 miles

Temple Koi Ami Preschool

0.97 miles

Wee Care of Plantation Learning Center

1.05 miles

Fox Trail Elementary School

1.46 miles

Indian Ridge Middle School

1.65 miles

Plantation Methodist School

1.75 miles

Peters Elementary

1.76 miles

Central Park Elementary School

1.86 miles
J. Alexander's

0.13 miles

TGI Friday's

0.19 miles

Jacaranda Italian Restaurant

0.23 miles

Taco Bell

0.27 miles

KFC

0.28 miles

Ole' Ole' Mexican Grill

0.32 miles

Cajun Boil

0.44 miles

Charleys Philly Steaks

0.46 miles

Planet Grilled Cheese

0.47 miles

Panda Express

0.47 miles
ALDI

0.23 miles

Target

0.25 miles

Dillard's

0.37 miles

JCPenney

0.46 miles

Westfield Broward Mall

0.47 miles

Macy's

0.56 miles

Publix

0.61 miles

Kohl's

0.72 miles

Marshalls

0.73 miles

Publix

1.05 miles
Tower Shops

1.93 miles

Health Professions Division and Health Care Center Parking Garage

2.70 miles

Home Depot

2.93 miles

Lowes

3.31 miles

Walmart

3.50 miles

Valet drop-off

4.28 miles

Walmart

4.74 miles

Home Depot

4.94 miles

Walmart

4.98 miles

Sunshine Plaza

5.93 miles
Enterprise

2.24 miles

Car Wash Lube

3.04 miles

Mcar Wash

4.08 miles

Enterprise

5.01 miles

Shell

6.54 miles

Stars & Stripes Car Wash

6.56 miles

BP

6.99 miles

Sunshine Rent-A-Car

7.51 miles

SIXT

7.91 miles

fox rent card

8.02 miles
Frequently Asked Questions
What should a good coworking space in Plantation provide?

A good coworking space should provide all of the basic amenities needed to get work done — like fast and reliable Wi-Fi, ergonomic furniture and different types of work or relaxing areas — but also extra features, such as printing, copying and scanning services or complimentary beverages or even snacks. Aside from these, coworking spaces provide different work arrangements that suit the varying needs of workers, from open desk areas to private offices. Notably, one of the most beneficial traits of a good coworking space is its community. In most cases, coworking operators foster and nurture a sense of community by allowing different workers from various backgrounds to come together and participate in exciting and fun activities, events and gatherings outside of working hours.

How many coworking spaces are in Plantation?

Currently, there are 6 coworking spaces up for grabs in Plantation. However, you can always expand your area of search based on your location or according to convenience. In some cases, you can even find coworking spaces in the suburbs or outside of the main business district.

Can I visit or tour the coworking space before making a decision?

In many cases, coworking spaces allow you to take a tour of the location before you fully commit to any type of membership. Some even have virtual tours that you can take from the comfort of your own home. These allow you to view the space, the floorplan, the different types of working arrangements, and the overall design and vibe of the space. This way, you can see if the space matches your needs to make an informed decision.

Are there any pet-friendly coworking spaces in Plantation?

Some coworking spaces have a pet-friendly policy, allowing you to bring your furry friend and keep them close during your workday. To make sure that you see all of the pet-friendly spaces, filter your search by selecting the "pet-friendly" filter when browsing options in Plantation. Or, if you're not completely sure, reach out to the operator to inquire about this policy.

Can I book a coworking space by the hour? How about for a day/month?

When it comes to various work arrangements, coworking spaces in Plantation provide incredibly flexible possibilities; however, not all operators accept hourly and daily reservations. As opposed to regular work arrangements like an open workspace or a dedicated desk, hourly bookings are typically designed for meeting rooms and event venues. However, for users who want to try things out before committing to a space, hot desks are available in some locations, and other operators provide day passes or a trial period.
Quest Workspaces
Quest Workspaces
(305) 200-8800
Why Choose Quest Workspaces
Quest is more than your perfect private office sanctuary—it's your fully supported community of dynamic professionals that motivates, energizes, and inspires your spirit and your business to thrive. We work with you to go and grow with you through changing needs.