Amenities
Equipment
Printer
Projector
TV/Monitor
Facilities
Kitchen
Parking
Available Workspaces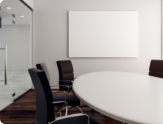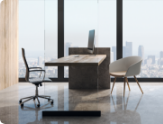 Hours of Operation
Monthly memberships allow 24/7 access to our space.
For meeting rooms and day passes, please see our hours of operation.
Walk & Ride
79/100

Very Walkable

36/100

Some Transit

71/100

Very Bikeable
The area surrounding 418 West Garden Street is very walkable. In fact, you can complete most tasks on foot, thanks to the abundance of services and amenities here. Regarding transit, only a few options are currently available for public transportation. 418 West Garden Street is located in a highly bikeable area that provides a complex cycling infrastructure for your convenience.
read more
read less
Location
Address:

418 West Garden Street

Neighborhood:

Downtown Pensacola

City:

Pensacola, FL

Zip Code:

32502
Calculate Your Commute
Calculate commute by driving, cycling or walking, where available.
Commute calculator powered by Walk Score® Travel Time
Local Highlights
Pensacola

1.52 miles

Palmetto Beach Park

2.81 miles
Sole Inn and Suites

0.43 miles

Holiday Inn Express Pensacola Downtown

0.61 miles

New World Inn

0.63 miles

Days Inn by Wyndham Pensacola - Historic Downtown

0.65 miles

Days Inn Historic Pensacola

0.67 miles

Pensacola Grand Hotel

0.76 miles

Budget Inn

1.11 miles

Residence Inn by Marriott Pensacola Downtown

1.22 miles

Courtyard by Marriott Pensacola Downtown

1.27 miles

Pensacola Motor Lodge

1.46 miles
Berean School

0.02 miles

Lakeview Center

0.12 miles

Escambia Juvenile Detention School

0.13 miles

East Hill Academy

0.19 miles

Saint Josephs School

0.27 miles

Saint Stephens School

0.40 miles

Gibson Head Start Center

0.61 miles

Beggs Vocational School

0.69 miles

Seville Bayside Montessori Preschool

0.78 miles

Yonge School

0.98 miles
Five Sisters Blues Café

0.29 miles

Union Public House

0.34 miles

Pita Pit

0.35 miles

Hopjacks Pizza Kitchen and Taproom

0.38 miles

Beef'O'Brady's

0.38 miles

Dog House Deli

0.38 miles

Tin Cow

0.41 miles

Nomadic Eats

0.43 miles

Taco Agave

0.44 miles

Four Seasons Catering & Eatery

0.45 miles
Ever'man Cooperative Grocery & Cafe

0.06 miles

Publix

1.35 miles

Bien Dong Oriental Market

2.30 miles

Asia Oriental Market

2.49 miles

Apple Market

3.01 miles

Walmart Supercenter

3.67 miles

Walmart Supercenter

3.79 miles

Target

3.95 miles

Winn-Dixie

4.02 miles

Navy Exchange (NEX)

4.05 miles
Parking Lot J

4.34 miles

Parking Lot K

4.35 miles

Bayou Boulevard Garage

4.38 miles

Economy Lot 1 & Cellphone Lot

4.48 miles

Pensacola Airport Parking

4.50 miles

Parking Lot I

4.51 miles

Parking Lot G2

4.56 miles

9th Avenue Garage

4.57 miles

Parking Lot F

4.60 miles

Lot V

4.62 miles
Budget Truck Rental

1.23 miles

Enterprise

2.65 miles

Big Wash

3.29 miles

Enterprise

3.35 miles

Simoniz Car Wash

3.99 miles

Hertz

4.33 miles

Oasis Auto Clean

4.39 miles

Enterprise

4.93 miles

Budget

5.11 miles

Auto

5.62 miles
Frequently Asked Questions
What should a good coworking space in Pensacola provide?

A good coworking space should provide all of the basic amenities needed to get work done — like fast and reliable Wi-Fi, ergonomic furniture and different types of work or relaxing areas — but also extra features, such as printing, copying and scanning services or complimentary beverages or even snacks. Aside from these, coworking spaces provide different work arrangements that suit the varying needs of workers, from open desk areas to private offices. Notably, one of the most beneficial traits of a good coworking space is its community. In most cases, coworking operators foster and nurture a sense of community by allowing different workers from various backgrounds to come together and participate in exciting and fun activities, events and gatherings outside of working hours.

How many coworking spaces are in Pensacola?

Currently, there are 3 coworking spaces up for grabs in Pensacola. However, you can always expand your area of search based on your location or according to convenience. In some cases, you can even find coworking spaces in the suburbs or outside of the main business district.

Can I visit or tour the coworking space before making a decision?

In many cases, coworking spaces allow you to take a tour of the location before you fully commit to any type of membership. Some even have virtual tours that you can take from the comfort of your own home. These allow you to view the space, the floorplan, the different types of working arrangements, and the overall design and vibe of the space. This way, you can see if the space matches your needs to make an informed decision.

Are there any pet-friendly coworking spaces in Pensacola?

Some coworking spaces have a pet-friendly policy, allowing you to bring your furry friend and keep them close during your workday. To make sure that you see all of the pet-friendly spaces, filter your search by selecting the "pet-friendly" filter when browsing options in Pensacola. Or, if you're not completely sure, reach out to the operator to inquire about this policy.

Can I book a coworking space by the hour? How about for a day/month?

When it comes to various work arrangements, coworking spaces in Pensacola provide incredibly flexible possibilities; however, not all operators accept hourly and daily reservations. As opposed to regular work arrangements like an open workspace or a dedicated desk, hourly bookings are typically designed for meeting rooms and event venues. However, for users who want to try things out before committing to a space, hot desks are available in some locations, and other operators provide day passes or a trial period.
Co:Lab
CO:LAB
(850) 696-1314
Why Choose Co:Lab
In business since: 2008
The Perfect environment to cultivate success for start-up and young businesses. A space for optimizing your productivity, workflow, and ultimately fast-tracking your success in business and in fulfillment in life. A space for optimizing your productivity, workflow, and ultimately fast-tracking your success in business and in fulfillment in life.