Amenities
Caffeine zone
Complimentary coffee & tea
Community
Notary/Legal services
Facilities
Mail services
Parking
Available Workspaces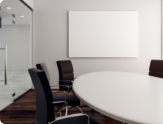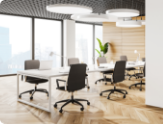 Hours of Operation
Monthly memberships allow 24/7 access to our space.
For meeting rooms and day passes, please see our hours of operation.
Walk & Ride
59/100

Somewhat Walkable

66/100

Bikeable
The vicinity of 999 Vanderbilt Beach Road is relatively walkable. You can run some errands on foot, as certain facilities and services are close by. There is some cycling infrastructure in the area near 999 Vanderbilt Beach Road and it's a relatively bikeable community.
read more
read less
Location
Address:

999 Vanderbilt Beach Road

Neighborhood:

North Naples

City:

Naples, FL

Zip Code:

34108
Calculate Your Commute
Calculate commute by driving, cycling or walking, where available.
Commute calculator powered by Walk Score® Travel Time
Local Highlights
Inn at Pelican Bay

0.30 miles

Regatta at Vanderbilt Beach

1.23 miles

Ritz Carlton Naples

1.26 miles

The Ritz-Carlton, Naples

1.37 miles

Vanderbilt Beach Resort

1.50 miles

Vanderbilt Beach & Harbour

1.53 miles

Gulf Pointe Resorts

1.56 miles

Sea Chase Condominium, Naples

1.60 miles

Casa Grande Condominium

1.62 miles

LaPlaya Beach & Golf Resort

1.68 miles
Naples Park Elementary School

1.78 miles

Pelican Marsh Elementary School

2.08 miles

The Village School of Naples

2.26 miles

Pine Ridge Middle School

2.53 miles

Pine Ridge Middle School

2.73 miles

First Baptist Academy

2.87 miles

Sea Gate Elementary School

2.91 miles

Naples Seventh-Day Adventist Christian

2.99 miles

Barron Collier High School

3.34 miles

Osceola Elementary

3.40 miles
The Hampton Social

0.11 miles

The Capital Grille

0.15 miles

Fleming's Steakhouse & Wine Bar

0.16 miles

Chipotle

0.20 miles

Tacos & Tequila Cantina

0.20 miles

Inca's Kitchen

0.21 miles

LongHorn Steakhouse

0.32 miles

Brooks Burgers

0.34 miles

The Crust

0.37 miles

Sushi-Thai of Naples

0.99 miles
Trader Joe's

1.16 miles

Marshalls

1.36 miles

Publix

1.57 miles

Walmart Supercenter

1.63 miles

Publix

2.08 miles

Greentree Shopping Center

2.14 miles

Winn-Dixie

2.20 miles

Nordstrom

2.58 miles

Kohl's

2.63 miles

Saks Fifth Avenue

2.71 miles
Vanderbilt Beach Parking

1.36 miles

Bluebill Avenue Beach Parking

1.94 miles

Wiggins Pass Parking Area 1

2.42 miles

Wells Fargo Parking Garage

2.42 miles

Wiggins Pass Parking Lot 2

2.53 miles

Wiggins Pass Parking Lot 3

2.64 miles

Clam Pass Parking

2.87 miles

Wiggins Pass Parking Lot 5

3.07 miles

Lot E

5.54 miles

Lot B

5.55 miles
Neopollitan Car Wash

2.72 miles

Enterprise

2.80 miles

Clean Machine

6.49 miles

Brickyard Car Wash

7.37 miles
Concierge Executive Offices
Concierge Executive Offices
(520) 561-8562
Why Choose Concierge Executive Offices
Concierge Executive Offices (CEO) was designed to support the needs of emerging entrepreneurs and established businesses. We offer exceptional support and custom packages designed to fit your needs. Our company services will help take your business to the next level.