Amenities
Facilities
Cleaning services
Heating & A/C
Available Workspaces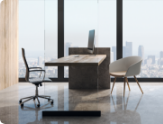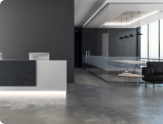 Walk & Ride
99/100

Walker's Paradise

100/100

Rider's Paradise

81/100

Very Bikeable
The area near 223 East Flagler Street is ideal for walkers. A car is not required to run errands because everything is nearby. In terms of transit, you can benefit from first-class public transportation options. 223 East Flagler Street is located in a highly bikeable area that provides a complex cycling infrastructure for your convenience.
read more
read less
Calculate Your Commute
Calculate commute by driving, cycling or walking, where available.
Commute calculator powered by Walk Score® Travel Time
Local Highlights
First Street

0.08 miles

Bayfront Park

0.18 miles

College/Bayside

0.21 miles

Knight Center

0.21 miles

Miami Avenue

0.25 miles

Third Street

0.29 miles

Riverwalk

0.30 miles

College North

0.34 miles

Fifth Street

0.41 miles

Government Center

0.41 miles
Leamington Hotel

0.11 miles

The Langford

0.12 miles

YVE Hotel Miami

0.14 miles

Courtyard by Marriott Miami Downtown/Brickell Area

0.17 miles

Residences at Bayside - by Elite City Stays

0.18 miles

Yotel Miami

0.20 miles

JW Marriott Marquis Miami

0.23 miles

Holiday Inn Port of Miami Downtown

0.23 miles

Kimpton EPIC Hotel

0.27 miles

River Park Hotel & Suites Downtown/Convention Center

0.28 miles
Cantwell Academy

0.07 miles

Miami Dade Community College Mitchel Wolfson Campus

0.16 miles

New World School of the Arts

0.20 miles

Miami Dade College- Wolfson Campus

0.28 miles

Trinity International University

0.34 miles

Brickell Christian School

0.47 miles

OHLA

0.65 miles

Greater Bethel Head Start

0.74 miles

Mater Academy East Campus

0.79 miles

Saint Faiths Episcopal School

0.80 miles
La Licuadora

0.04 miles

Tre Italian Bistro

0.05 miles

Manna Life Food

0.05 miles

Giardino Gourmet Salads

0.05 miles

New York Bagel Deli

0.08 miles

Pizza Hut

0.09 miles

Jar and Fork

0.10 miles

Peruano

0.10 miles

Iron Sushi

0.10 miles

CVI.CHE 105

0.10 miles
Marshalls

0.07 miles

Whole Foods Market

0.16 miles

Ross

0.16 miles

Ross

0.23 miles

Carribean Life

0.32 miles

Bayside Marketplace

0.34 miles

Brickell City Centre

0.55 miles

MIAMI Vice City | Sex & Smoke Shop

0.66 miles

Babados FOR NOW! Wholesales

0.66 miles

The Shops at Mary Brickell Village

0.71 miles
Lot 41

0.12 miles

Lot 19-5

0.14 miles

Lot 19-4

0.15 miles

Garage 3

0.15 miles

Lot 19-6

0.16 miles

Lot 19-3

0.18 miles

Lot 19-2

0.22 miles

MDC Garage- G2

0.25 miles

Citigroup Center Parking Garage

0.28 miles

Lot 20

0.28 miles
Avis

0.19 miles

Havoline Oil Change and Car Wash

2.59 miles

Enterprise

3.17 miles

Route 66 Hand Car Wash

3.19 miles

Hertz

3.21 miles

Miami Exotic Car Rentals

3.25 miles

SIXT

3.40 miles

SIXT

3.74 miles

Thrifty

3.80 miles

City Car Rental Miami

3.94 miles
Frequently Asked Questions
What should a good coworking space in Miami provide?

A good coworking space should provide all of the basic amenities needed to get work done — like fast and reliable Wi-Fi, ergonomic furniture and different types of work or relaxing areas — but also extra features, such as printing, copying and scanning services or complimentary beverages or even snacks. Aside from these, coworking spaces provide different work arrangements that suit the varying needs of workers, from open desk areas to private offices. Notably, one of the most beneficial traits of a good coworking space is its community. In most cases, coworking operators foster and nurture a sense of community by allowing different workers from various backgrounds to come together and participate in exciting and fun activities, events and gatherings outside of working hours.

Can I book a coworking space by the hour? How about for a day/month?

Coworking spaces in Miami offer highly flexible options when it comes to different work arrangements, however, not all operators offer hourly and daily bookings. These are generally reserved for meeting rooms and event spaces and are generally less applicable to common work arrangements, like an open workspace or a dedicated desk. However, hot desks are available in some locations and certain operators enable day passes or a trial period, for users who want to test the waters before committing to a space.

Can I visit or tour the coworking space before making a decision?

In many cases, coworking spaces allow you to take a tour of the location before you fully commit to any type of membership. Some even have virtual tours that you can take from the comfort of your own home. These allow you to view the space, the floorplan, the different types of working arrangements, and the overall design and vibe of the space. This way, you can see if the space matches your needs to make an informed decision.

How many coworking spaces are in Miami?

Currently, there are 71 coworking spaces up for grabs in Miami. However, you can always expand your area of search based on your location or according to convenience. In some cases, you can even find coworking spaces in the suburbs or outside of the main business district.

What types of coworking spaces are available?

The majority of coworking spaces in Miami provide different types of working arrangements to suit both individual workers and teams. For instance, if you only need a space for a few days a month, you can opt for a desk in an open workspace or you can choose a dedicated desk if you plan to use it more regularly. Meanwhile, private offices are ideal for smaller teams that require more privacy, while meeting rooms are available in most locations and are equipped to host presentations, brainstorming sessions or client meetings.
Miami Office Center
Miami Office Center
(786) 380-3472
Why Choose Miami Office Center
With more than 20 years of experience in commercial real estate, Miami Office Center provides award winning service to our clients. Our team of real estate professionals will research your market, and pair you with the best property that will bring you the most success.