Amenities
Caffeine zone
Complimentary coffee & tea
Community
Equipment
Office supplies
Printer
Facilities
Cleaning services
Mail services
Privacy booths
WOW Amenities
Breakfast
Happy hour
Available Workspaces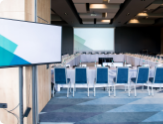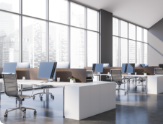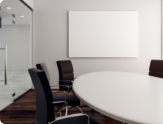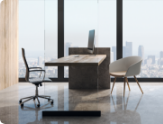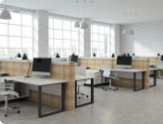 Starting at
$65,000/month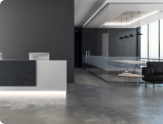 Hours of Operation
Monthly memberships allow 24/7 access to our space.
For meeting rooms and day passes, please see our hours of operation.
Walk & Ride
96/100

Walker's Paradise

58/100

Good Transit

79/100

Very Bikeable
The area near 350 Lincoln Road is ideal for walkers. A car is not required to run errands because everything is nearby. Transit-wise, you can take advantage of various options for public transportation in the area. 350 Lincoln Road is located in a highly bikeable area that provides a complex cycling infrastructure for your convenience.
read more
read less
Location
Address:

350 Lincoln Road

Neighborhood:

Miami Beach City Center

City:

Miami Beach, FL

Zip Code:

33139
Calculate Your Commute
Calculate commute by driving, cycling or walking, where available.
Commute calculator powered by Walk Score® Travel Time
Local Highlights
Adrienne Arsht Center

3.51 miles

Museum Park

3.52 miles

Bayfront Park

3.67 miles

Eleventh Street

3.70 miles

Park West

3.71 miles

Freedom Tower

3.73 miles

College/Bayside

3.74 miles

First Street

3.76 miles

School Board

3.83 miles

College North

3.85 miles
Albion Hotel South Beach

0.05 miles

Crest Hotel Suites

0.08 miles

Greenview

0.08 miles

Iberostar Berkeley Shore Hotel

0.08 miles

Hyatt Centric South Beach Miami

0.09 miles

Beds & Drinks

0.09 miles

beds n' drink

0.11 miles

James

0.11 miles

Urbanica The Kaskades South Beach

0.12 miles

San Juan Hotel South Beach

0.13 miles
FIU Architecture & The Arts

0.05 miles

New World Symphony

0.14 miles

Feinberg-Fisher Head Start

0.28 miles

Fienberg Fisher Adult School

0.31 miles

Leroy D Fienburg Elementary School

0.31 miles

OHC Discover Your World

0.62 miles

Miami Beach Senior High School

0.62 miles

Talmudic University

0.67 miles

Rosenblatt School

0.73 miles

Lehrman Day School of Temple Emanu-el

0.76 miles
Groovy's Pizza

0.02 miles

South Beach Munchies

0.02 miles

McDonald's

0.02 miles

Bella Cuba

0.04 miles

Maoz Vegetarian

0.04 miles

Subway

0.05 miles

Fuji Teriyaki Sushi Grill

0.07 miles

Full Bloom

0.09 miles

9beach

0.09 miles

YUCA

0.10 miles
Ross

0.06 miles

Anchor Shops & Parking

0.12 miles

M.B supermarket

0.18 miles

Macy's

0.30 miles

Marshalls

0.30 miles

Lincoln Road Mall

0.32 miles

Publix

0.59 miles

General Store

0.59 miles

Natural Food Market Place

0.63 miles

The Fresh Market

0.73 miles
Public Parking

0.10 miles

16th and Collins

0.11 miles

Pennsylvania Avenue Garage

0.17 miles

17th Street Parking Garage (G5)

0.23 miles

Municipal Garage No. 7

0.32 miles

The Lincoln Garage

0.42 miles

13th Street Garage

0.44 miles

Lincoln Road Park

0.49 miles

Lot P25

0.54 miles

7th Street Parking Garage (G1)

0.96 miles
SIXT

0.06 miles

Thrifty

0.09 miles

National

0.19 miles

Miami Exotic Car Rentals

0.56 miles

Hertz

0.58 miles

Avis

0.63 miles

Enterprise

0.77 miles

Route 66 Hand Car Wash

0.81 miles

SIXT

1.11 miles

SIXT

1.76 miles
Frequently Asked Questions
What should a good coworking space in Miami Beach provide?

A good coworking space should provide all of the basic amenities needed to get work done — like fast and reliable Wi-Fi, ergonomic furniture and different types of work or relaxing areas — but also extra features, such as printing, copying and scanning services or complimentary beverages or even snacks. Aside from these, coworking spaces provide different work arrangements that suit the varying needs of workers, from open desk areas to private offices. Notably, one of the most beneficial traits of a good coworking space is its community. In most cases, coworking operators foster and nurture a sense of community by allowing different workers from various backgrounds to come together and participate in exciting and fun activities, events and gatherings outside of working hours.

How many coworking spaces are in Miami Beach?

Currently, there are 8 coworking spaces up for grabs in Miami Beach. However, you can always expand your area of search based on your location or according to convenience. In some cases, you can even find coworking spaces in the suburbs or outside of the main business district.

Can I visit or tour the coworking space before making a decision?

In many cases, coworking spaces allow you to take a tour of the location before you fully commit to any type of membership. Some even have virtual tours that you can take from the comfort of your own home. These allow you to view the space, the floorplan, the different types of working arrangements, and the overall design and vibe of the space. This way, you can see if the space matches your needs to make an informed decision.

Are there any pet-friendly coworking spaces in Miami Beach?

Some coworking spaces have a pet-friendly policy, allowing you to bring your furry friend and keep them close during your workday. To make sure that you see all of the pet-friendly spaces, filter your search by selecting the "pet-friendly" filter when browsing options in Miami Beach. Or, if you're not completely sure, reach out to the operator to inquire about this policy.

Can I book a coworking space by the hour? How about for a day/month?

When it comes to various work arrangements, coworking spaces in Miami Beach provide incredibly flexible possibilities; however, not all operators accept hourly and daily reservations. As opposed to regular work arrangements like an open workspace or a dedicated desk, hourly bookings are typically designed for meeting rooms and event venues. However, for users who want to try things out before committing to a space, hot desks are available in some locations, and other operators provide day passes or a trial period.
Industrious
Industrious
(917) 421-9701
Why Choose Industrious
In business since: 2012
Thoroughly professional and thoughtfully designed, Industrious flexible workspaces support companies of all sizes and stages. Whether your team is centered in one city or spread out around the country, Industrious is there to help move your business forward. And thanks to our flexible terms, it's easy to adapt your space as your business evolves.