Amenities
Equipment
Videoconferencing
Facilities
Cleaning services
Available Workspaces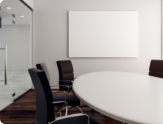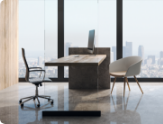 Hours of Operation
Monthly memberships allow 24/7 access to our space.
For meeting rooms and day passes, please see our hours of operation.
Walk & Ride
53/100

Somewhat Walkable

50/100

Bikeable
The vicinity of 9040 Town Center Parkway is relatively walkable. You can run some errands on foot, as certain facilities and services are close by. There is some cycling infrastructure in the area near 9040 Town Center Parkway and it's a relatively bikeable community.
read more
read less
Calculate Your Commute
Calculate commute by driving, cycling or walking, where available.
Commute calculator powered by Walk Score® Travel Time
Local Highlights
Hyatt Place Sarasota / Lakewood Ranch

0.11 miles

Fairfield Inn & Suites by Marriott Sarasota Lakewood Ranch

0.14 miles

Hampton Inn & Suites

0.34 miles

EVEN Hotel Sarasota-Lakewood Ranch

0.43 miles

Courtyard Sarasota University Park

0.64 miles

Homewood Suites Sarasota Lakewood Ranch

1.05 miles

Holiday Inn Express & Suites Bradenton East-Lakewood Ranch

3.48 miles

Country Inn & Suites

3.60 miles

La Quinta Inn & Suites Sarasota - I75

3.62 miles

Sleep Inn Sarasota I-75

3.82 miles
Culinary Innovation Lab at USF Sarasota-Manatee

0.66 miles

Meridian Career Institute

1.53 miles

Out of Door Academy - Middle and Upper School - Lakewood Ranch

1.79 miles

Braden River Middle School

2.66 miles

Braden River Elementary School

2.80 miles

Tara Elementary

3.12 miles

Robert E. Willis Elementary

3.31 miles

Lakewood Ranch High School

3.52 miles

Gocio Elementary School

3.87 miles

Pinnacle Academy

4.07 miles
Chili's

0.21 miles

Valentino

0.34 miles

Pizza Hut

0.37 miles

Five Guys

0.38 miles

The Lucky Pelican

0.38 miles

Bonefish Grill

0.44 miles

Pei Wei

0.49 miles

Fresh Kitchen

0.49 miles

Mademoiselle Paris

0.49 miles

GROVE - Restaurant - Patio - Ballroom

0.63 miles
Publix

0.24 miles

TJ Maxx

0.33 miles

Ross

0.39 miles

Marshalls

0.42 miles

Macy's

0.58 miles

Saks Fifth Avenue

0.67 miles

Mall at University Town Center

0.71 miles

Dillard's

0.82 miles

Target

0.83 miles

The Vitamin Shoppe

0.88 miles
Tailgate Parking

2.87 miles

Celery Fields Parking Lot

4.70 miles

Short Term Parking

6.56 miles

Long Term Parking

6.58 miles

Rental Car Parking

6.65 miles

State Street Parking Garage

6.97 miles

Palm Avenue Parking Garage

7.16 miles

Selby Gardens Parking Lot

7.25 miles

North Parking Garage

7.30 miles

Waldemere Parking Garage

7.31 miles
River Club Car Wash

3.31 miles

Speedy Wash

3.94 miles

Enterprise

4.02 miles

Primetime Limousines

6.20 miles

National

6.62 miles

Alamo

6.62 miles

Hertz

6.63 miles

Budget

6.63 miles

Evie's Car Wash

6.69 miles

Tusker Wash

7.10 miles
ComCenter
ComCenter
(941) 782-1234