Available Workspaces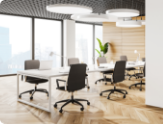 Hours of Operation
Monthly memberships allow 24/7 access to our space.
For meeting rooms and day passes, please see our hours of operation.
Walk & Ride
54/100

Somewhat Walkable

30/100

Some Transit

44/100

Somewhat Bikeable
The vicinity of 8040 Northwest 95th Street is relatively walkable. You can run some errands on foot, as certain facilities and services are close by. Regarding transit, only a few options are currently available for public transportation. 8040 Northwest 95th Street's bikeable score is relatively low and has minimal infrastructure dedicated to cycling.
read more
read less
Location
Address:

8040 Northwest 95th Street

Neighborhood:

Lakeview - Lakeside Industrial Park

City:

Hialeah Gardens, FL

Zip Code:

33016
Calculate Your Commute
Calculate commute by driving, cycling or walking, where available.
Commute calculator powered by Walk Score® Travel Time
Local Highlights
Palmetto

1.13 miles

Okeechobee

2.11 miles

Hialeah

3.28 miles

Metrorail Transfer

4.33 miles

Tri-Rail Transfer

4.35 miles

Miami

4.40 miles

Northside

5.00 miles

4

5.06 miles

Gates E20-E35

5.21 miles

3

5.23 miles
Ramada

0.57 miles

Holiday Inn Miami West - Airport Area

0.63 miles

Rainbow Inn Motel

1.23 miles

Motel 6 Miami, FL

1.61 miles

Holiday Inn Express & Suites Miami - Hialeah

1.65 miles

Executive Palace Hotel

1.90 miles

Anna k y melvin

2.13 miles

Crossway Motel

2.30 miles

Star Motel

2.37 miles

Provident Doral At The Blue

2.74 miles
Florida National University

0.40 miles

Our Lady of Charity Private School

0.45 miles

Westland Hialeah Senior High School

0.54 miles

Mater Academy Charter Middle/High School

0.61 miles

Mater Academy Elementary School

0.67 miles

Saint Thomas University Villanuva Center

0.79 miles

Snow White and the Seven Dwarfs School

0.98 miles

Shalom Christian School

0.99 miles

Sheppard Primary School

1.01 miles

Ben Sheppard Elementary School

1.08 miles
Burger King

0.06 miles

Taco Bell

0.06 miles

KFC

0.06 miles

Subway

0.18 miles

Don Camaron

0.27 miles

Subway

0.60 miles

Quiznos

0.63 miles

McDonald's

0.67 miles

Arby's

0.70 miles

Sunny's Subs

0.74 miles
Walmart Supercenter

0.14 miles

Target

0.74 miles

Sedano's

0.77 miles

Westland Mall

0.88 miles

Aldi

1.03 miles

Sedano's

1.07 miles

Winn-Dixie

1.78 miles

Walmart Neighborhood Market

2.16 miles

Walmart Neighborhood Market

2.30 miles

Publix

2.63 miles
FEC Auto Loading/Unloading

3.24 miles

Self Parking

3.36 miles

Spa Parking

3.44 miles

Opa-Locka Park and Ride

5.40 miles

Short Term Parking

5.43 miles

Dolphin Parking

5.43 miles

Cell Phone Lot

5.46 miles

Flamingo Parking

5.50 miles

South Parking Long-Term

5.55 miles

I 75 Park and Ride

6.07 miles
U-Haul Super Center

0.60 miles

Enterprise

3.56 miles

Enterprise

4.14 miles

Enterprise

5.20 miles

Apollo Miami RVs Motorhomes

5.82 miles

Car Rental Miami Airport - Car Rental in USA

6.01 miles

Rental Car Center

6.02 miles

Alamo

6.04 miles

Shell

6.15 miles

CRC Car Rental

6.48 miles
Frequently Asked Questions
How many coworking spaces are in Medley?

There are 1 coworking spaces available right now in Medley. However, if you broaden your search region to better match the location of your home or explore a certain area of interest, you'll likely find additional options as some coworking spaces are also available outside of the major commercial areas in the suburbs.

Are there any pet-friendly coworking spaces in Medley?

There are coworking spaces in Medley that accept pets so you can bring your four-legged companion and keep them nearby while you work. When looking at the available options, narrow your search to ensure that you pick a pet-friendly location by selecting the "pet-friendly" filter. If you're still unsure, reach out to the operator and ask them about this policy.

What types of coworking spaces are available?

Most coworking spaces in Medley offer a variety of working configurations that accommodate both individual employees and larger teams. So, whether you need a desk in an open area for occasional use or a dedicated one to work from on a more regular basis, there are several options available. Additionally, teams of different sizes can get more privacy in private offices, while meeting rooms are ideal for hosting presentations or meeting with clients.

Can I book a coworking space by the hour? How about for a day/month?

Yes, most coworking spaces in Medley offer flexible booking options. However, while monthly rates are commonly available, not all operators offer daily bookings. Hourly rates are typically reserved for meeting rooms and are less commonly used for general workspace access.

Do I need a membership to work at a coworking space in Medley?

Generally, a coworking membership can be cost-effective for those who primarily work at a desk. However, if you only need occasional and short-term access to a coworking space, consider day passes or hourly subscriptions available at several coworking spaces in Medley.?Memberships are normally best-suited for long-term users as they are more affordable than hourly or daily subscriptions and they cater to varying needs. Additionally, many coworking spaces offer added benefits such as networking events, access to gyms, and other amenities, enhancing the overall coworking experience and fostering a vibrant and supportive community.
IMC Equity Group
Julio Arriaga
(305) 798-3966
Why Choose IMC Equity Group
In business since: 2000
The center is anchored by one of the nation's busiest West Marine stores and also provides a great opportunity for executive mini-suite leasing.