Amenities
Facilities
Cleaning services
Receptionist/Secretarial services
Available Workspaces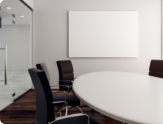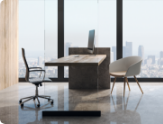 Hours of Operation
Monthly memberships allow 24/7 access to our space.
For meeting rooms and day passes, please see our hours of operation.
Walk & Ride
20/100

Car-Dependent

38/100

Somewhat Bikeable
The area near 1992 Lewis Turner Boulevard is very much car-dependent. Services and amenities are not close by, which requires residents here to rely on their own means of transportation. 1992 Lewis Turner Boulevard's bikeable score is relatively low and has minimal infrastructure dedicated to cycling.
read more
read less
Calculate Your Commute
Calculate commute by driving, cycling or walking, where available.
Commute calculator powered by Walk Score® Travel Time
Local Highlights
TownePlace Suites Fort Walton Beach-Eglin AFB

2.24 miles

Fairfield Inn & Suites Fort Walton Beach-Eglin AFB

2.40 miles

Holiday Inn Express & Suites Ft. Walton Bch - Hurlburt Area

3.95 miles

Holiday Inn Express

4.42 miles

Fairfield Inn

4.44 miles

Comfort Inn & Suites

4.46 miles

Days Inn

4.47 miles

Economy Motel

4.47 miles

La Quinta Inn & Suites

4.48 miles

Regency Inn

4.51 miles
Okaloosa Technical College

0.23 miles

Kenwood School

0.76 miles

Choctawhatchee High School

1.42 miles

Longwood Elementary School

1.54 miles

Pryor Middle School

1.69 miles

Calvary Christian Academy

2.19 miles

Meigs Middle School

2.30 miles

Shalimar Elementary School

2.52 miles

Wright Elementary School

2.55 miles

NWFSC/UWF Ft Walton Campus

2.78 miles
Helen Back

1.02 miles

Tropical Smoothie Cafe

1.52 miles

Pad thai

1.59 miles

Wendy's

1.67 miles

Pepito's Mexican Restaurant

1.72 miles

McDonald's

1.82 miles

Domino's Pizza

1.89 miles

Culver's

1.92 miles

Stewby's Seafood Shanty

1.98 miles

Pallet Bar & Grill

2.23 miles
Publix

2.00 miles

Kohl's

2.27 miles

Winn-Dixie

2.30 miles

Walmart Supercenter

2.66 miles

Winn-Dixie

3.45 miles

TJ Maxx

3.48 miles

Beall's Outlet

3.55 miles

Publix

3.58 miles

Publix

4.49 miles

Food World

4.53 miles
Timber lake Trailhead

0.76 miles

Timber Lake Trailhead

1.35 miles

Cellphone Lot

4.00 miles

Taxi Queue

4.04 miles
Professional Car Wash and Detail

4.22 miles

Mary Esther Car Wash

4.84 miles

A Proper Wash

9.35 miles
Frequently Asked Questions
How many coworking spaces are in Fort Walton Beach?

There are 1 coworking spaces available right now in Fort Walton Beach. However, if you broaden your search region to better match the location of your home or explore a certain area of interest, you'll likely find additional options as some coworking spaces are also available outside of the major commercial areas in the suburbs.

Are there any pet-friendly coworking spaces in Fort Walton Beach?

There are coworking spaces in Fort Walton Beach that accept pets so you can bring your four-legged companion and keep them nearby while you work. When looking at the available options, narrow your search to ensure that you pick a pet-friendly location by selecting the "pet-friendly" filter. If you're still unsure, reach out to the operator and ask them about this policy.

What types of coworking spaces are available?

Most coworking spaces in Fort Walton Beach offer a variety of working configurations that accommodate both individual employees and larger teams. So, whether you need a desk in an open area for occasional use or a dedicated one to work from on a more regular basis, there are several options available. Additionally, teams of different sizes can get more privacy in private offices, while meeting rooms are ideal for hosting presentations or meeting with clients.

Can I visit or tour the coworking space before making a decision?

Coworking spaces frequently let you visit the facility before committing to any kind of membership. Some even offer virtual tours that you can view from the comfort of your home. These tours allow you to see the space's layout and the many working arrangements, as well as the design as a whole. By doing so, you can determine whether the space meets your demands in order to make a wise choice.

Can I book a coworking space by the hour? How about for a day/month?

Yes, most coworking spaces in Fort Walton Beach offer flexible booking options. However, while monthly rates are commonly available, not all operators offer daily bookings. Hourly rates are typically reserved for meeting rooms and are less commonly used for general workspace access.
Workspace Suites
Workspace Suites
(850) 737-2030
Why Choose Workspace Suites
WorkSPACE Suites provides a fertile environment in which your business can grow.