Available Workspaces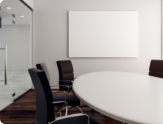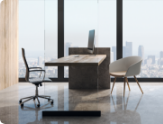 Walk & Ride
74/100

Very Walkable

54/100

Bikeable
The area surrounding 4720 Southeast 15th Avenue is very walkable. In fact, you can complete most tasks on foot, thanks to the abundance of services and amenities here. There is some cycling infrastructure in the area near 4720 Southeast 15th Avenue and it's a relatively bikeable community.
read more
read less
Calculate Your Commute
Calculate commute by driving, cycling or walking, where available.
Commute calculator powered by Walk Score® Travel Time
Local Highlights
Holiday Inn Express Cape Coral-Fort Myers Area

0.11 miles

Zeladace

0.75 miles

Fountain Cottages Inn

2.58 miles

Villa Early Sunset, Vacation, Boatrental CapeCoral Florida

3.32 miles

Villa Cape Florida

3.37 miles

The Westin Cape Coral Resort at Marina Village

3.65 miles

Villa Summer Dream

4.01 miles

Villa Bonaire

4.52 miles

Villa Barbara

4.60 miles

Americas Best Value Inn

4.71 miles
McCubbin's Music Conservatory

0.01 miles

Legacy Education Alliance, Inc.

0.22 miles

Cape Elementary School

0.35 miles

Cape Coral Christian School

0.78 miles

Pelican Elementary School

2.69 miles

Learning Center of Fort Myers

2.73 miles

Cypress Lake Middle School

3.00 miles

Cypress Lake Middle/High School

3.07 miles

Cypress Lake High School

3.15 miles

Heights Elementary School

3.20 miles
Cafeteria El Chocolate

0.05 miles

Two Meatballs in the Kitchen

0.07 miles

Perkins

0.08 miles

Chicago Pizza Bar & Grill

0.09 miles

Blu Agave

0.10 miles

El Mambo Cuban American Restaurant

0.11 miles

Oltimes Bakery Inc

0.12 miles

Monkey Bar

0.13 miles

Waffle House

0.15 miles

Redfish Point Garden Bar & Grill

0.16 miles
Winn-Dixie

0.39 miles

Publix

1.87 miles

Walmart Neighborhood Market

2.52 miles

Publix

2.55 miles

Walmart Neighborhood Market

3.05 miles

Beall's Outlet

3.16 miles

Bealls

3.18 miles

Publix

3.20 miles

Sears

3.23 miles

JCPenney

3.28 miles
Wendy's

0.02 miles

City of Cape Coral

0.03 miles

Comfort Telecommunications

0.06 miles

Vaporango

0.06 miles

Enterprise Rent a Car

0.07 miles

Subway

0.08 miles

Noe's Jewelry

0.09 miles

Davis & Associates, CPA

0.09 miles

Raso Realty Inc

0.09 miles

Sunshine Asian Massage

0.10 miles
Enterprise

0.08 miles

Downtowner Car Wash

0.29 miles

Spot On Car Wash & Auto Spa

2.91 miles

Touchless Laser Wash

3.62 miles

Enterprise

4.23 miles

AFA Auto Rentals and Towing

6.83 miles

Rocket Shine Car Wash

6.99 miles
Frequently Asked Questions
How many coworking spaces are in Cape Coral?

There are 3 coworking spaces available right now in Cape Coral. However, if you broaden your search region to better match the location of your home or explore a certain area of interest, you'll likely find additional options as some coworking spaces are also available outside of the major commercial areas in the suburbs.

Are there any pet-friendly coworking spaces in Cape Coral?

There are coworking spaces in Cape Coral that accept pets so you can bring your four-legged companion and keep them nearby while you work. When looking at the available options, narrow your search to ensure that you pick a pet-friendly location by selecting the "pet-friendly" filter. If you're still unsure, reach out to the operator and ask them about this policy.

What types of coworking spaces are available?

Most coworking spaces in Cape Coral offer a variety of working configurations that accommodate both individual employees and larger teams. So, whether you need a desk in an open area for occasional use or a dedicated one to work from on a more regular basis, there are several options available. Additionally, teams of different sizes can get more privacy in private offices, while meeting rooms are ideal for hosting presentations or meeting with clients.

Can I book a coworking space by the hour? How about for a day/month?

Yes, most coworking spaces in Cape Coral offer flexible booking options. However, while monthly rates are commonly available, not all operators offer daily bookings. Hourly rates are typically reserved for meeting rooms and are less commonly used for general workspace access.

Do I need a membership to work at a coworking space in Cape Coral?

Generally, a coworking membership can be cost-effective for those who primarily work at a desk. However, if you only need occasional and short-term access to a coworking space, consider day passes or hourly subscriptions available at several coworking spaces in Cape Coral.?Memberships are normally best-suited for long-term users as they are more affordable than hourly or daily subscriptions and they cater to varying needs. Additionally, many coworking spaces offer added benefits such as networking events, access to gyms, and other amenities, enhancing the overall coworking experience and fostering a vibrant and supportive community.
Coral Breeze Executive Offices
Coral Breeze Executive Offices
(239) 544-4739