Available Workspaces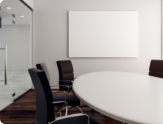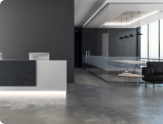 Walk & Ride
44/100

Car-Dependent

36/100

Some Transit

71/100

Very Bikeable
Working in the area near 1825 Corporate Boulevard Northwest will likely require a car, as most services and amenities are located further away. Regarding transit, only a few options are currently available for public transportation. 1825 Corporate Boulevard Northwest is located in a highly bikeable area that provides a complex cycling infrastructure for your convenience.
read more
read less
Calculate Your Commute
Calculate commute by driving, cycling or walking, where available.
Commute calculator powered by Walk Score® Travel Time
Local Highlights
Boca Raton

2.05 miles

Deerfield Beach

3.71 miles

Delray Beach

6.07 miles

Pompano Beach

6.86 miles
Sonesta Select Boca Raton

0.12 miles

Renaissance Boca Raton Hotel 2

0.36 miles

Renaissance Boca Raton Hotel 1

0.36 miles

Boca Raton Marriott at Boca Center

0.62 miles

Fairfield Inn & Suites by Marriott Boca Raton

1.01 miles

TownePlace Suites by Marriott Boca Raton

2.27 miles

SpringHill Suites by Marriott Boca Raton

2.32 miles

Holiday Inn Boca Raton - North

2.36 miles

Embassy Suites

2.45 miles

Hyatt Place

2.65 miles
Boca Raton Community High School

0.51 miles

Pine Crest School

0.86 miles

Lynn University

0.89 miles

Don Estridge High Tech Middle School

0.97 miles

Boca Raton Middle School

1.00 miles

Verde Elementary School

1.18 miles

Florida Atlantic University - Boca Raton Campus

1.28 miles

Boca Raton Academy

1.29 miles

Palm Beach State College - Boca Raton Campus

1.49 miles

Boca Palm Day School

1.53 miles
Macaroni Grill

0.10 miles

Chipotle

0.42 miles

Hooters

0.43 miles

McDonald's

0.43 miles

Cheescake Factory

0.54 miles

Jamba

0.67 miles

J. Alexander's

0.71 miles

Mario's Osteria

0.73 miles

P.F. Chang's

0.75 miles

The Capital Grille

0.75 miles
Whole Foods Market

0.56 miles

Macy's

0.69 miles

Saks Fifth Avenue

0.71 miles

Nordstrom

0.78 miles

Neiman Marcus

0.84 miles

Town Center at Boca Raton

0.85 miles

Bloomingdale's

0.87 miles

Publix

1.05 miles

Publix

1.36 miles

Publix

2.32 miles
Boomer's Parking

0.47 miles

University Commons Parking

0.58 miles

Lot 13

0.66 miles

Lot 14

0.73 miles

Lot 12

0.74 miles

Lot 15

0.84 miles

Lot 10

0.85 miles

Lot 49

0.94 miles

Lot 8

0.95 miles

Lot 16

0.97 miles
Avis

3.06 miles

Enterprise

3.87 miles

Wash n' Run

5.10 miles

Enterprise

5.90 miles

Enterprise

7.82 miles
Frequently Asked Questions
Can I visit or tour the coworking space before making a decision?

In some cases, coworking operators will provide you with a free tour of the space before you can make your decision. By doing so, you can assess the space's floorplan, the different work areas, the overall amenities, and the quality of the site to see if they match your needs and overall vision. At the same time, some operators have virtual tours that you can take from the comfort of your own home — without having to make an extra trip.

Are there any pet-friendly coworking spaces in Boca Raton?

In some coworking spaces, pets are more than welcome as they bring an extra dose of joy to the members of the community. If your furry friend needs to accompany you during your workday, make sure to filter your search and choose from the pet-friendly coworking spaces available in Boca Raton. However, if you're not sure about a location's policy, you can always reach out directly to the operator to inquire about that.

Do I need a membership to work at a coworking space in Boca Raton?

Memberships are most beneficial and cost-effective for members who frequently use the coworking space and primarily work at a desk. In the long run, this can save you money and grant you access to additional perks and amenities. However, day passes or hourly subscriptions are also available at coworking spaces in Boca Raton, for those who are looking for short-term work arrangements, either to finish an important project, meet clients or conduct presentations. The best thing about coworking memberships, apart from being cost-efficient, is that members who choose to set up shop in a particular location can also be part of the community of professionals operating there. Most coworking operators organize regular get-togethers and events, to help members collaborate and network outside of working hours and make the most out of their membership.

Can I book a coworking space by the hour? How about for a day/month?

When it comes to various work arrangements, coworking spaces in Boca Raton provide incredibly flexible possibilities; however, not all operators accept hourly and daily reservations. As opposed to regular work arrangements like an open workspace or a dedicated desk, hourly bookings are typically designed for meeting rooms and event venues. However, for users who want to try things out before committing to a space, hot desks are available in some locations, and other operators provide day passes or a trial period.

What types of coworking spaces are available?

In Boca Raton, there are various coworking spaces that enable different working arrangements — whether that's a desk in an open workspace, which is ideal for collaboration, a dedicated desk that will be assigned only to you, or a private office that enables more privacy for both individual workers and teams. Most coworking spaces also have meeting or conference rooms where you can host client meetings, brainstorming sessions or presentations. These are often bookable by the hour.
OpusVO
OpusVO
(213) 973-1030