Amenities
Caffeine zone
Complimentary coffee & tea
Equipment
Printer
Projector
TV/Monitor
White boards
Facilities
Parking
Receptionist/Secretarial services
Window view
Available Workspaces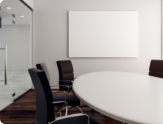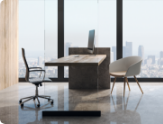 Hours of Operation
Monthly memberships allow 24/7 access to our space.
For meeting rooms and day passes, please see our hours of operation.
Walk & Ride
75/100

Very Walkable

52/100

Good Transit

59/100

Bikeable
The area surrounding 151 New Park Avenue is very walkable. In fact, you can complete most tasks on foot, thanks to the abundance of services and amenities here. Transit-wise, you can take advantage of various options for public transportation in the area. There is some cycling infrastructure in the area near 151 New Park Avenue and it's a relatively bikeable community.
read more
read less
Location
Address:

151 New Park Avenue

Neighborhood:

Parkville

City:

Hartford, CT

Zip Code:

06106
Calculate Your Commute
Calculate commute by driving, cycling or walking, where available.
Commute calculator powered by Walk Score® Travel Time
Local Highlights
Hartford

1.85 miles

Windsor

7.72 miles

Berlin

8.55 miles
Allan K. and Gwendolyn M. Smith House

0.94 miles

Delamar Hotel

1.55 miles

West Hartford Inn

1.59 miles

Homewood Suites

1.90 miles

Goodwin Hotel

1.97 miles

Hilton Hartford

2.11 miles

Residence Inn Hartford Downtown

2.20 miles

Hartford Mariott Downtown

2.25 miles

Radisson

2.33 miles

Candlewood Suites

2.49 miles
Parkville Community School

0.32 miles

Breakthrough Magnet School South

0.55 miles

McDonough Middle School

0.63 miles

Expeditionary Learning Academy at Moylan School

0.74 miles

Florence E. Smith STEM School

0.77 miles

A.I. Prince Technical High School

0.80 miles

Environmental Sciences Magnet School at Mary Hooker

0.84 miles

Charter Oak International Academy

0.86 miles

Hartford Public High School

0.88 miles

Hartford Job Corps Academy

0.97 miles
Ipanema Cafe

0.28 miles

Café at Fifty-Five

0.42 miles

Wood-n-Tap

0.57 miles

Lucky Star

0.64 miles

Subway

0.70 miles

McDonald's

0.74 miles

Great Tso

0.90 miles

Tisane Euro Asian Cafe

0.93 miles

KFC

0.95 miles

Sisson Ave Pizza

0.95 miles
ShopRite

0.29 miles

Save A Lot

0.76 miles

Walmart Supercenter

0.89 miles

Hall's Market

0.98 miles

ALDI

1.08 miles

Viva Mexico Grocery Store

1.25 miles

Carolina Grocery

1.45 miles

Min Min Myanmar Market

1.46 miles

Whole Foods Market

1.59 miles

C-Town

1.85 miles
Employee

1.16 miles

Sigourney Street Garage

1.29 miles

Learning Corridor Parking Garage

1.38 miles

Public Parking

1.47 miles

Hartford Hospital Employee Parking

1.47 miles

Employee Parking

1.50 miles

Valet Parking

1.55 miles

Memorial

1.61 miles

Town Hall

1.61 miles

315 Buckingham

1.62 miles
Mr. Sparkle Car Wash

0.76 miles

Mister Sparkle Car Wash

2.17 miles

Jiffy Car Wash

2.19 miles

BT Car Wash

3.12 miles

Bubbles Hand Car Wash

3.19 miles

Enterprise

4.67 miles

The Car Wash Center Newington

4.88 miles

Avis

5.02 miles

Shell

5.56 miles

Enterprise

6.75 miles
Frequently Asked Questions
What types of coworking spaces are available?

In Hartford, there are various coworking spaces that enable different working arrangements — whether that's a desk in an open workspace, which is ideal for collaboration, a dedicated desk that will be assigned only to you, or a private office that enables more privacy for both individual workers and teams. Most coworking spaces also have meeting or conference rooms where you can host client meetings, brainstorming sessions or presentations. These are often bookable by the hour.

What should a good coworking space in Hartford provide?

A good coworking space should offer all of the essential amenities required to work efficiently and comfortably — like a quick and reliable internet connection, ergonomic furniture, tech equipment and various work or relaxation areas — but also some extra perks, such as printing, copying, and scanning services or complimentary snacks and beverages. Plus, coworking spaces offer various work settings, such as open desk areas and private offices to accommodate workers' diverse needs. Last, but not least, a solid coworking space community is one of its best qualities. To that end, coworking business owners often cultivate and support a sense of community by organizing networking events to help members connect and socialize.

How many coworking spaces are in Hartford?

Right now, you can choose from 7 coworking spaces available in Hartford. But, depending on your home base or certain neighborhoods that are desirable to you, you can always broaden your search to include wider areas outside of the central business district or even those that include suburbs.

Can I book a coworking space by the hour? How about for a day/month?

In Hartford, the majority of coworking spaces do provide flexible booking alternatives. However, keep in mind that, although monthly rates are widely available, not all operators provide daily bookings. Hourly reservations are generally used for meeting spaces and are less common when it comes to access to the general workspace.

Can I visit or tour the coworking space before making a decision?

In some cases, coworking operators will provide you with a free tour of the space before you can make your decision. By doing so, you can assess the space's floorplan, the different work areas, the overall amenities, and the quality of the site to see if they match your needs and overall vision. At the same time, some operators have virtual tours that you can take from the comfort of your own home — without having to make an extra trip.
New Park 151
New Park 151
(860) 586-2300
Why Choose New Park 151
Here at New Park Office and Conference Center we interact closely with our clients to provide them with affordable office space and resources available in full-time, part-time, or virtual office space packages.