Available Workspaces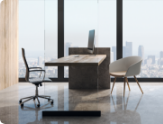 Hours of Operation
Monthly memberships allow 24/7 access to our space.
For meeting rooms and day passes, please see our hours of operation.
Walk & Ride
75/100

Very Walkable

48/100

Somewhat Bikeable
The area surrounding 57 North Street is very walkable. In fact, you can complete most tasks on foot, thanks to the abundance of services and amenities here. 57 North Street's bikeable score is relatively low and has minimal infrastructure dedicated to cycling.
read more
read less
Calculate Your Commute
Calculate commute by driving, cycling or walking, where available.
Commute calculator powered by Walk Score® Travel Time
Local Highlights
Danbury

0.84 miles

Bethel

2.93 miles

Redding

5.77 miles

Branchville

9.75 miles
Americas Best Value Inn-Danbury

0.36 miles

Super 8 Danbury

1.69 miles

Ethan Allen Hotel

1.84 miles

Residence Inn Danbury

1.85 miles

Quality Inn & Suites

2.09 miles

Maron Hotel & Suites

2.12 miles

Holiday Inn Danbury-Bethel At I-84

2.13 miles

Courtyard Danbury

2.18 miles

Hampton Inn Danbury

2.36 miles

La Quinta Inn & Suites Danbury

2.71 miles
Ellsworth Avenue School

0.47 miles

Henry Abbott Technical High School

0.50 miles

Saint Josephs School

0.57 miles

New Hope Christian School

0.60 miles

Hayestown Avenue School

0.63 miles

Western Connecticut State University

0.78 miles

Alternative Center for Excellence

0.88 miles

Morris Street School

0.93 miles

Broadview Middle School

0.94 miles

Danbury High School

0.96 miles
The Mango Tree

0.88 miles

Brasilis BBQ

1.29 miles

Brazil Restaurant

1.29 miles

Michael Angelo's Pizzeria

1.41 miles

Dunkin'

1.52 miles

JK's Original Texas Weiners Restaurant

1.56 miles

Angelo's Restaurant

1.60 miles

Dunkin'

1.73 miles

McDonald's

1.75 miles

Newtown Road Italian Deli & Pizza

1.84 miles
PriceRite

1.38 miles

ALDI

1.95 miles

Stop & Shop

2.00 miles

Macy's

2.08 miles

Super Stop & Shop

2.16 miles

Whole Foods Market

2.22 miles

Danbury Fair

2.24 miles

JCPenney

2.26 miles

Walmart

2.27 miles

Sears

2.36 miles
Commuter Parking Garage

0.63 miles

Patriot Garage

0.79 miles

Charles Bardo Parking Garage

0.84 miles

Dunkin Donuts Parking

1.51 miles

afc urgent care parking

1.54 miles

Park & Ride

2.25 miles

Truck Parking

3.40 miles

Park & Ride

3.47 miles

Camper & Bus Parking

3.48 miles

Car Parking

3.53 miles
Enterprise

2.16 miles

Platinum Car Wash

2.37 miles

Ridgefield Car Wash

7.98 miles
Frequently Asked Questions
Do I need a membership to work at a coworking space in Danbury?

Generally, a coworking membership can be cost-effective for those who primarily work at a desk. However, if you only need occasional and short-term access to a coworking space, consider day passes or hourly subscriptions available at several coworking spaces in Danbury.?Memberships are normally best-suited for long-term users as they are more affordable than hourly or daily subscriptions and they cater to varying needs. Additionally, many coworking spaces offer added benefits such as networking events, access to gyms, and other amenities, enhancing the overall coworking experience and fostering a vibrant and supportive community.

How many coworking spaces are in Danbury?

Currently, there are 3 coworking spaces up for grabs in Danbury. However, you can always expand your area of search based on your location or according to convenience. In some cases, you can even find coworking spaces in the suburbs or outside of the main business district.

What types of coworking spaces are available?

The majority of coworking spaces in Danbury provide different types of working arrangements to suit both individual workers and teams. For instance, if you only need a space for a few days a month, you can opt for a desk in an open workspace or you can choose a dedicated desk if you plan to use it more regularly. Meanwhile, private offices are ideal for smaller teams that require more privacy, while meeting rooms are available in most locations and are equipped to host presentations, brainstorming sessions or client meetings.

Are there any pet-friendly coworking spaces in Danbury?

Some coworking spaces have a pet-friendly policy, allowing you to bring your furry friend and keep them close during your workday. To make sure that you see all of the pet-friendly spaces, filter your search by selecting the "pet-friendly" filter when browsing options in Danbury. Or, if you're not completely sure, reach out to the operator to inquire about this policy.

Can I book a coworking space by the hour? How about for a day/month?

Yes, most coworking spaces in Danbury offer flexible booking options. However, while monthly rates are commonly available, not all operators offer daily bookings. Hourly rates are typically reserved for meeting rooms and are less commonly used for general workspace access.
GW Collaborative Workplaces
GW Collaborative Workplaces
(718) 673-6086