Available Workspaces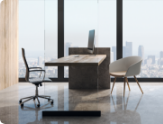 Hours of Operation
Monthly memberships allow 24/7 access to our space.
For meeting rooms and day passes, please see our hours of operation.
Walk & Ride
81/100

Very Walkable

39/100

Some Transit

62/100

Bikeable
The area surrounding 2130 North Arrowhead Avenue is very walkable. In fact, you can complete most tasks on foot, thanks to the abundance of services and amenities here. Regarding transit, only a few options are currently available for public transportation. There is some cycling infrastructure in the area near 2130 North Arrowhead Avenue and it's a relatively bikeable community.
read more
read less
Calculate Your Commute
Calculate commute by driving, cycling or walking, where available.
Commute calculator powered by Walk Score® Travel Time
Local Highlights
San Bernardino Depot

2.37 miles

San Bernardino Transit Center

2.39 miles

Tippecanoe Avenue

4.55 miles

Rialto

5.39 miles

Esri

7.47 miles

Downtown Redlands

8.07 miles

Fontana

8.83 miles

University of Redlands

8.85 miles

Riverside–Hunter Park/UCR

9.73 miles
Rodeway Inn

1.87 miles

Days Inn by Wyndham San Bernardino

1.88 miles

Days Inn by Wyndham San Bernardino/Redlands

4.71 miles

Best Western Hospitality Lane

4.74 miles

Super 8 by Wyndham San Bernardino

4.81 miles

La Quinta Inn & Suites by Wyndham San Bernardino

4.83 miles

Residence Inn by Marriott San Bernardino

4.90 miles

Fairfield Inn & Suites by Marriott San Bernardino

5.02 miles

TownePlace Suites

5.23 miles

Holiday Inn Express & Suites

5.27 miles
Eliot School

0.29 miles

San Bernardino High School

0.34 miles

Arrowview Middle School

0.36 miles

Holy Rosary Academy

0.38 miles

George Brown Jr. Elementary School

0.46 miles

SOAR Charter Academy

0.47 miles

Valley Christian School

0.49 miles

New Horizons School

0.78 miles

San Bernardino Christian School

0.81 miles

Abraham Lincoln Elementary School

0.82 miles
McDonald's

0.51 miles

El Pollo Loco

0.56 miles

KFC

0.64 miles

Alfredo's

0.93 miles

Church's Chicken

1.14 miles

Burger King

1.43 miles

Hiep Thanh Cafe

1.53 miles

Amapola Rico Taco

1.59 miles

McDonald's

1.63 miles

Domino's

1.67 miles
Stater Bros.

1.01 miles

Hiep Thanh

1.53 miles

Mother's Nutritional Center

1.69 miles

El Super

1.96 miles

Carousel Mall

2.08 miles

Jimmy's Food Store

2.09 miles

La Esperanza Ranch Market

2.17 miles

Superior Grocers

2.39 miles

Walmart Neighborhood Market

2.78 miles

Walmart Neighborhood Market

3.37 miles
Carousel Mall Parking Structure

2.02 miles

2 Hour Public Parking

2.03 miles

City Hall Public Parking Sctructure

2.13 miles

Lot H

3.47 miles

Lot F

3.48 miles

Lot G

3.55 miles

Lot D

3.64 miles

Bus Parking

3.68 miles

East Parking Structure

3.82 miles

Lot C

3.85 miles
ARCO Gas Station

5.06 miles

Circle K

6.24 miles

Matt's Express Car Wash

6.86 miles

Enterprise

7.07 miles

Shell

7.25 miles

Shell

7.55 miles

Quick Quack Car Wash

8.20 miles

Enterprise

8.82 miles

Sierra Car Wash

8.96 miles
Frequently Asked Questions
Do I need a membership to work at a coworking space in San Bernardino?

Generally, a coworking membership can be cost-effective for those who primarily work at a desk. However, if you only need occasional and short-term access to a coworking space, consider day passes or hourly subscriptions available at several coworking spaces in San Bernardino.?Memberships are normally best-suited for long-term users as they are more affordable than hourly or daily subscriptions and they cater to varying needs. Additionally, many coworking spaces offer added benefits such as networking events, access to gyms, and other amenities, enhancing the overall coworking experience and fostering a vibrant and supportive community.

How many coworking spaces are in San Bernardino?

Currently, there are 5 coworking spaces up for grabs in San Bernardino. However, you can always expand your area of search based on your location or according to convenience. In some cases, you can even find coworking spaces in the suburbs or outside of the main business district.

Can I visit or tour the coworking space before making a decision?

In many cases, coworking spaces allow you to take a tour of the location before you fully commit to any type of membership. Some even have virtual tours that you can take from the comfort of your own home. These allow you to view the space, the floorplan, the different types of working arrangements, and the overall design and vibe of the space. This way, you can see if the space matches your needs to make an informed decision.

Are there any pet-friendly coworking spaces in San Bernardino?

Some coworking spaces have a pet-friendly policy, allowing you to bring your furry friend and keep them close during your workday. To make sure that you see all of the pet-friendly spaces, filter your search by selecting the "pet-friendly" filter when browsing options in San Bernardino. Or, if you're not completely sure, reach out to the operator to inquire about this policy.

Can I book a coworking space by the hour? How about for a day/month?

Yes, most coworking spaces in San Bernardino offer flexible booking options. However, while monthly rates are commonly available, not all operators offer daily bookings. Hourly rates are typically reserved for meeting rooms and are less commonly used for general workspace access.
Arrowhead Business Offices
Arrowhead Business Offices
(909) 886-2388