Amenities
Caffeine zone
Complimentary coffee & tea
Equipment
Printer
Projector
TV/Monitor
White boards
Facilities
Bike storage
Privacy booths
Receptionist/Secretarial services
Available Workspaces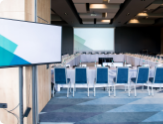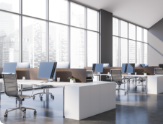 Walk & Ride
93/100

Walker's Paradise

48/100

Some Transit

72/100

Very Bikeable
The area near 3615 Main Street is ideal for walkers. A car is not required to run errands because everything is nearby. Regarding transit, only a few options are currently available for public transportation. 3615 Main Street is located in a highly bikeable area that provides a complex cycling infrastructure for your convenience.
read more
read less
Calculate Your Commute
Calculate commute by driving, cycling or walking, where available.
Commute calculator powered by Walk Score® Travel Time
Local Highlights
Riverside–Downtown

0.61 miles

Riverside–Hunter Park/UCR

2.46 miles

Pedley

5.91 miles

Moreno Valley/March Field

6.92 miles

Rialto

7.81 miles

Riverside–La Sierra

8.05 miles

Fontana

8.52 miles

Tippecanoe Avenue

8.97 miles

San Bernardino Depot

9.09 miles

San Bernardino Transit Center

9.19 miles
Hyatt Place

0.07 miles

Hampton Inn

0.10 miles

Skylark Motel

1.09 miles

Courtyard

1.75 miles

Motel 6

2.07 miles

Holiday Inn Express

3.34 miles

Motel 6

4.01 miles

Serra House Seminarian Dorms

4.58 miles

Garden Inn

5.87 miles

Hilton Garden Inn

6.43 miles
Riverside Community College - Downtown Center

0.21 miles

Bryant Elementary School

0.52 miles

Saint Francis School

0.58 miles

Grant Elementary School

0.61 miles

Longfellow Elementary School

0.93 miles

Riverside Community College

0.95 miles

Abraham Lincoln High School

0.96 miles

University of California Agriculture and Natural Resources

1.02 miles

Central Middle School

1.07 miles

Our Lady of Guadalupe Academy

1.11 miles
The Lobby

0.11 miles

Tio's Tacos

0.20 miles

La Boulange

0.24 miles

Farmer Boys

0.28 miles

Pizza Hut

0.29 miles

Sam's Bann Thai

0.38 miles

Applebee's

0.38 miles

The Old Spaghetti Factory

0.42 miles

Carl's Jr.

0.50 miles

Del Taco

0.70 miles
Maxi Foods Market

0.31 miles

Smart & Final

0.49 miles

Food 4 Less

1.68 miles

Vacant

1.84 miles

Stater Bros

1.85 miles

Rite Aid

2.03 miles

Stater Bros

2.06 miles

Ralphs

2.08 miles

Trader Joe's

2.12 miles

Vons

2.22 miles
Lot 16

0.17 miles

Life Arts Parking - Lot 44

0.19 miles

Mission Lofts

0.58 miles

Metrolink Overflow Parking

0.60 miles

Lot M

0.81 miles

Staff Only

0.81 miles

Lot W - Staff Only

0.83 miles

Lot Y

0.84 miles

Lot K

0.88 miles

Lot V - Staff Only

0.89 miles
Opal Street Car Wash

3.28 miles

Shell

4.46 miles

Elite Express Car Wash

5.28 miles

Enterprise

5.39 miles

Teunissen Car Wash

5.97 miles

Moreno Valley Car Wash

7.17 miles

Enterprise

7.21 miles

Sierra Car Wash

8.02 miles

Enterprise

8.35 miles

Circle K

8.61 miles
Frequently Asked Questions
Can I visit or tour the coworking space before making a decision?

In some cases, coworking operators will provide you with a free tour of the space before you can make your decision. By doing so, you can assess the space's floorplan, the different work areas, the overall amenities, and the quality of the site to see if they match your needs and overall vision. At the same time, some operators have virtual tours that you can take from the comfort of your own home — without having to make an extra trip.

Are there any pet-friendly coworking spaces in Riverside?

In some coworking spaces, pets are more than welcome as they bring an extra dose of joy to the members of the community. If your furry friend needs to accompany you during your workday, make sure to filter your search and choose from the pet-friendly coworking spaces available in Riverside. However, if you're not sure about a location's policy, you can always reach out directly to the operator to inquire about that.

Do I need a membership to work at a coworking space in Riverside?

Memberships are most beneficial and cost-effective for members who frequently use the coworking space and primarily work at a desk. In the long run, this can save you money and grant you access to additional perks and amenities. However, day passes or hourly subscriptions are also available at coworking spaces in Riverside, for those who are looking for short-term work arrangements, either to finish an important project, meet clients or conduct presentations. The best thing about coworking memberships, apart from being cost-efficient, is that members who choose to set up shop in a particular location can also be part of the community of professionals operating there. Most coworking operators organize regular get-togethers and events, to help members collaborate and network outside of working hours and make the most out of their membership.

Can I book a coworking space by the hour? How about for a day/month?

When it comes to various work arrangements, coworking spaces in Riverside provide incredibly flexible possibilities; however, not all operators accept hourly and daily reservations. As opposed to regular work arrangements like an open workspace or a dedicated desk, hourly bookings are typically designed for meeting rooms and event venues. However, for users who want to try things out before committing to a space, hot desks are available in some locations, and other operators provide day passes or a trial period.

What types of coworking spaces are available?

In Riverside, there are various coworking spaces that enable different working arrangements — whether that's a desk in an open workspace, which is ideal for collaboration, a dedicated desk that will be assigned only to you, or a private office that enables more privacy for both individual workers and teams. Most coworking spaces also have meeting or conference rooms where you can host client meetings, brainstorming sessions or presentations. These are often bookable by the hour.
Mind & Mill
Mind & Mill
(951) 384-1881
Why Choose Mind & Mill
We are ideators and strategists, creatives and builders, schemers and dreamers, who found our niche in marketing. Our experience comes from a cornucopia of inspirations, faces, and places. We've dug more ditches than Levi got britches and served more shops than Kawhi got hops. Through super duper talent and savage sick tech we've culminated in an utterly unique and crazy creative skill house.