Private Office space, coworking, dedicated desks, and meeting rooms at The Q in Woodland Hills, California. The Q embodies an urban spirit with a sense of community and connection, making it a perfect place for any business looking to grow or expand. If your business is looking for an office space location in or around Woodland Hills, Q Work Variel powered by Premier has the solution.
Amenities
Caffeine zone
Complimentary coffee & tea
Facilities
Parking
Receptionist/Secretarial services
Available Workspaces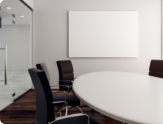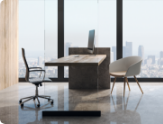 Walk & Ride
63/100

Somewhat Walkable

52/100

Good Transit

69/100

Bikeable
The vicinity of 21045 Erwin Street is relatively walkable. You can run some errands on foot, as certain facilities and services are close by. Transit-wise, you can take advantage of various options for public transportation in the area. There is some cycling infrastructure in the area near 21045 Erwin Street and it's a relatively bikeable community.
read more
read less
Location
Address:

21045 Erwin Street

Neighborhood:

Woodland Hills

City:

Los Angeles, CA

Zip Code:

91367
Calculate Your Commute
Calculate commute by driving, cycling or walking, where available.
Commute calculator powered by Walk Score® Travel Time
Local Highlights
Northridge

4.24 miles

Chatsworth

4.86 miles

Simi Valley

8.44 miles

Van Nuys

8.54 miles

Lower Tram Station

9.38 miles

Upper Tram Station

9.87 miles
Hilton

0.34 miles

Warner Center Marriott

0.75 miles

Courtyard by Marriott

1.06 miles

Knights Inn

1.15 miles

Best Western

1.21 miles

Extended Stay America

1.36 miles

818 Hotel + Pool, Ascend Hotel Collection

1.38 miles

AAA

1.69 miles

Holiday Inn Express

1.92 miles

St. George Inn & Suites

2.12 miles
University of Phoenix

0.29 miles

National Univ

0.31 miles

California Lutheran University

0.36 miles

Pierce College Equine Center

0.46 miles

UCLA Extension

0.58 miles

Pierce College ASO Department

0.85 miles

Pierce College

0.86 miles

Woodland Hills Academy

0.94 miles

Pierce College Student Health Center

0.95 miles

Financial Aid

0.96 miles
O Deli

0.31 miles

Arnie Morton's

0.31 miles

El Torito

0.32 miles

vacant (former Cheesecake Factory)

0.33 miles

The Runway

0.34 miles

Tomoya

0.35 miles

Golden Garden Wok

0.35 miles

Flooky's

0.35 miles

Subway

0.35 miles

California Bowl

0.35 miles
Nordstrom

0.72 miles

Westfield Topanga

0.84 miles

Topanga Plaza

0.85 miles

Target

0.86 miles

Amazon Fresh

0.86 miles

Neiman Marcus

0.90 miles

Macy's

0.91 miles

Whole Foods Market

1.06 miles

Trader Joe's

1.09 miles

Sprouts Farmers Market

1.11 miles
Tennis Center

0.27 miles

Lot 9 (2008)

0.34 miles

North Parking

0.46 miles

Trailer Parking

0.49 miles

El Rancho Parking Lot 8

0.58 miles

Farmers

0.58 miles

Costco

0.67 miles

Performing Arts Parking Lot 6 West

0.68 miles

Marriott Parking

0.75 miles

Performing Arts Parking Lot 6 East

0.77 miles
Hertz

0.73 miles

Enterprise

1.12 miles

Hertz

1.16 miles

Cruisers Car Wash

4.03 miles

Zipcar

5.44 miles

Zipcar

5.82 miles

Bellagio Car Wash

7.22 miles

Van Nuys Express Car Wash

7.27 miles

North Hills Car Wash

7.28 miles

Earth Car Wash

8.32 miles
Frequently Asked Questions
Do I need a membership to work at a coworking space in Los Angeles?

Generally, a coworking membership can be cost-effective for those who primarily work at a desk. However, if you only need occasional and short-term access to a coworking space, consider day passes or hourly subscriptions available at several coworking spaces in Los Angeles.?Memberships are normally best-suited for long-term users as they are more affordable than hourly or daily subscriptions and they cater to varying needs. Additionally, many coworking spaces offer added benefits such as networking events, access to gyms, and other amenities, enhancing the overall coworking experience and fostering a vibrant and supportive community.

How many coworking spaces are in Los Angeles?

Currently, there are 147 coworking spaces up for grabs in Los Angeles. However, you can always expand your area of search based on your location or according to convenience. In some cases, you can even find coworking spaces in the suburbs or outside of the main business district.

What types of coworking spaces are available?

The majority of coworking spaces in Los Angeles provide different types of working arrangements to suit both individual workers and teams. For instance, if you only need a space for a few days a month, you can opt for a desk in an open workspace or you can choose a dedicated desk if you plan to use it more regularly. Meanwhile, private offices are ideal for smaller teams that require more privacy, while meeting rooms are available in most locations and are equipped to host presentations, brainstorming sessions or client meetings.

Are there any pet-friendly coworking spaces in Los Angeles?

Some coworking spaces have a pet-friendly policy, allowing you to bring your furry friend and keep them close during your workday. To make sure that you see all of the pet-friendly spaces, filter your search by selecting the "pet-friendly" filter when browsing options in Los Angeles. Or, if you're not completely sure, reach out to the operator to inquire about this policy.

Can I visit or tour the coworking space before making a decision?

In many cases, coworking spaces allow you to take a tour of the location before you fully commit to any type of membership. Some even have virtual tours that you can take from the comfort of your own home. These allow you to view the space, the floorplan, the different types of working arrangements, and the overall design and vibe of the space. This way, you can see if the space matches your needs to make an informed decision.
Premier Workspaces
Juliette Rara
(818) 927-1003