Available Workspaces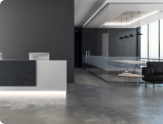 Walk & Ride
98/100

Walker's Paradise

65/100

Good Transit

58/100

Bikeable
The area near 6922 Hollywood Blvd fl 7 is ideal for walkers. A car is not required to run errands because everything is nearby. Transit-wise, you can take advantage of various options for public transportation in the area. There is some cycling infrastructure in the area near 6922 Hollywood Blvd fl 7 and it's a relatively bikeable community.
read more
read less
Location
Address:

6922 Hollywood Blvd fl 7

Neighborhood:

Hollywood

City:

Los Angeles, CA

Zip Code:

90028
Calculate Your Commute
Calculate commute by driving, cycling or walking, where available.
Commute calculator powered by Walk Score® Travel Time
Local Highlights
Hollywood/Highland

0.11 miles

Hollywood/Vine

0.87 miles

Hollywood/Western

1.83 miles

Farmer's Market

2.27 miles

RideShare Pickup/Dropoff Point

2.66 miles

Vermont/Sunset Entrance

2.81 miles

Vermont/Sunset

2.84 miles

Vermont/Santa Monica

2.89 miles

Vermont/Santa Monica North Entrance

2.89 miles

Universal City/Studio City

2.92 miles
Hollywood Roosevelt Hotel

0.07 miles

HollywoodHostels

0.10 miles

Hollywood Highland Hotel & Hostel

0.11 miles

Hollywood Orchid Suites

0.14 miles

Orange Drive Hostel

0.17 miles

Loews Hollywood Hotel

0.18 miles

Hollywood Celebrity Hotel

0.19 miles

Days Inn Hollywood/Universal Studios

0.20 miles

Comfort Inn

0.23 miles

Quality Inn Near Hollywood Walk Of Fame

0.24 miles
Hollywood High School

0.14 miles

Hollywood Senior High School

0.16 miles

Blessed Sacrament School

0.19 miles

Musicians Institute

0.19 miles

American Academy of Dramatic Arts

0.44 miles

LOS ANGELES MAKE-UP SCHOOL

0.58 miles

Gardner Street Elementary School

0.63 miles

The Los Angeles Film School

0.74 miles

Stratford School

0.93 miles

Hubert Howe Bancroft Middle School

0.93 miles
Hooters

0.02 miles

Baja Fresh

0.02 miles

The Spare Room i

0.04 miles

Hard Rock Cafe

0.06 miles

Twenty five degrees

0.06 miles

Whealthy

0.07 miles

Greco's Pizza

0.10 miles

Grecos New York Pizzeria

0.10 miles

Dave & Buster's

0.10 miles

Andre's Pizza

0.11 miles
Marshalls

0.09 miles

H&H Hollywood & Highland Center

0.11 miles

Hollywood Bazaar - Food Market

0.27 miles

Ross

0.28 miles

Ralphs

0.46 miles

Target

0.81 miles

Trader Joe's

0.83 miles

Sprouts Farmers Market

0.97 miles

Sunset Gower Studios

1.12 miles

Whole Foods Market

1.32 miles
Hollywood & Highland Center

0.13 miles

Hilton Garden Inn Valet

0.41 miles

Lot D

0.63 miles

Lot B (Odin Lot)

0.69 miles

Lot C

0.71 miles

Northwest Plaza Parking Lot

0.84 miles

Lot A

0.85 miles

Parking Lot A

0.88 miles

C Lot

0.90 miles

Formosa Parking Lot

0.91 miles
Budget Hollywood Car Rental

0.08 miles

Enterprise

1.75 miles

Enterprise

1.82 miles

Enterprise

2.33 miles

Santa Palm Car Wash

2.58 miles

Centurion Lifestyle

2.70 miles

Vermont Hand Wash

2.84 miles

Hollywood Star Rent A Car

2.85 miles

blueLA

2.90 miles

Enterprise

3.08 miles
Frequently Asked Questions
Do I need a membership to work at a coworking space in Los Angeles?

Yes, in some instances, a membership will be required for you to use the space. However, the options are highly flexible and many operators even provide day passes or certain arrangements, like meeting rooms, that are available on an hourly basis. Memberships are generally more cost-effective in the long term and come with extra perks, amenities and services included. Users who opt for a monthly membership, for example, are usually granted access to all the communal areas of the coworking space, the kitchen or the other amenities included in the subscription. One of the biggest perks of coworking memberships is that they enable members from different backgrounds to come together a form a community of professionals, who can grow together, network and participate in various events, generally organized on the premise.

How many coworking spaces are in Los Angeles?

Currently, there are 147 coworking spaces up for grabs in Los Angeles. However, you can always expand your area of search based on your location or according to convenience. In some cases, you can even find coworking spaces in the suburbs or outside of the main business district.

What types of coworking spaces are available?

The majority of coworking spaces in Los Angeles provide different types of working arrangements to suit both individual workers and teams. For instance, if you only need a space for a few days a month, you can opt for a desk in an open workspace or you can choose a dedicated desk if you plan to use it more regularly. Meanwhile, private offices are ideal for smaller teams that require more privacy, while meeting rooms are available in most locations and are equipped to host presentations, brainstorming sessions or client meetings.

Are there any pet-friendly coworking spaces in Los Angeles?

Some coworking spaces have a pet-friendly policy, allowing you to bring your furry friend and keep them close during your workday. To make sure that you see all of the pet-friendly spaces, filter your search by selecting the "pet-friendly" filter when browsing options in Los Angeles. Or, if you're not completely sure, reach out to the operator to inquire about this policy.

Can I visit or tour the coworking space before making a decision?

In many cases, coworking spaces allow you to take a tour of the location before you fully commit to any type of membership. Some even have virtual tours that you can take from the comfort of your own home. These allow you to view the space, the floorplan, the different types of working arrangements, and the overall design and vibe of the space. This way, you can see if the space matches your needs to make an informed decision.