Amenities
Caffeine zone
Complimentary coffee & tea
Available Workspaces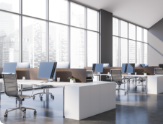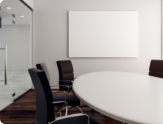 Walk & Ride
95/100

Walker's Paradise

61/100

Good Transit

91/100

Biker's Paradise
The area near 9005 Exposition Boulevard is ideal for walkers. A car is not required to run errands because everything is nearby. Transit-wise, you can take advantage of various options for public transportation in the area. A complex cycling infrastructure awaits you in the area surrounding 9005 Exposition Boulevard, making it a true biker's paradise.
read more
read less
Calculate Your Commute
Calculate commute by driving, cycling or walking, where available.
Commute calculator powered by Walk Score® Travel Time
Local Highlights
Culver City

0.20 miles

Palms

0.70 miles

La Cienega/Jefferson

1.16 miles

Westwood/Rancho Park

1.94 miles

Expo/La Brea

2.14 miles

Expo/Sepulveda

2.45 miles

Farmdale

2.66 miles

Expo/Crenshaw

3.32 miles

Expo/Bundy

3.50 miles

Farmer's Market

3.53 miles
The Shay

0.28 miles

The Culver Hotel

0.36 miles

Palihotel Culver City

0.41 miles

King's Lodge

0.72 miles

Jasmine Hotel

0.76 miles

Sea Way Motel

1.35 miles

Park Cienega

1.43 miles

Anne's Motel

1.46 miles

La Cienega Inn

1.52 miles

Deano's Motel

1.79 miles
Samra University of Oriental Medicine

0.30 miles

Everest College

0.30 miles

Alexander Hamilton High School

0.33 miles

Turning Point School

0.42 miles

Linwood E Howe Elementary School

0.47 miles

First Lutheran School

0.54 miles

Magnolia Science Academy Palms

0.57 miles

Saint Augustine School

0.66 miles

Castle Heights Elementary School

0.73 miles

The Willows Community School

0.78 miles
Rubio's Cafe

0.07 miles

MOD Pizza

0.11 miles

The Jerk Spot

0.11 miles

Tom's

0.11 miles

U.S. Donut

0.11 miles

Golden China

0.11 miles

Taco Plus

0.12 miles

Noah's Bagels

0.12 miles

Lucia's Pizza

0.12 miles

Bernie's Soul Food

0.13 miles
Ross

0.07 miles

Sprouts Farmers Market

0.11 miles

Trader Joe's

0.25 miles

Co-opportunity Market

0.36 miles

Vons

0.53 miles

Smart & Final Extra!

0.72 miles

Target

1.12 miles

Ralphs

1.19 miles

Ross

1.28 miles

Smart & Final

1.29 miles
Ince Parking Garage

0.24 miles

Cardiff Parking Garage

0.35 miles

Watseka Parking Garage

0.42 miles

North Thalberg Lot

0.75 miles

South Thalberg Gate Lot

0.77 miles

Culver/Motor Parking Garage

1.00 miles

Production Parking

1.06 miles

Overland Parking Garage

1.13 miles

Metro Park and Ride

1.19 miles

Washington And Fairfax Park And Ride

1.31 miles
777 Exotics

0.43 miles

Tommy's Express

0.77 miles

Hertz

1.04 miles

Overland Car Wash

1.08 miles

California Rent-a-car

1.13 miles

Enterprise

1.17 miles

Enterprise

1.20 miles

MLux Exotic

1.25 miles

La Cienega Car Wash

1.27 miles

Blu Car Rental

1.33 miles
Frequently Asked Questions
What types of coworking spaces are available?

In Los Angeles, there are various coworking spaces that enable different working arrangements — whether that's a desk in an open workspace, which is ideal for collaboration, a dedicated desk that will be assigned only to you, or a private office that enables more privacy for both individual workers and teams. Most coworking spaces also have meeting or conference rooms where you can host client meetings, brainstorming sessions or presentations. These are often bookable by the hour.

What should a good coworking space in Los Angeles provide?

A good coworking space should offer all of the essential amenities required to work efficiently and comfortably — like a quick and reliable internet connection, ergonomic furniture, tech equipment and various work or relaxation areas — but also some extra perks, such as printing, copying, and scanning services or complimentary snacks and beverages. Plus, coworking spaces offer various work settings, such as open desk areas and private offices to accommodate workers' diverse needs. Last, but not least, a solid coworking space community is one of its best qualities. To that end, coworking business owners often cultivate and support a sense of community by organizing networking events to help members connect and socialize.

How many coworking spaces are in Los Angeles?

Right now, you can choose from 147 coworking spaces available in Los Angeles. But, depending on your home base or certain neighborhoods that are desirable to you, you can always broaden your search to include wider areas outside of the central business district or even those that include suburbs.

Can I visit or tour the coworking space before making a decision?

In some cases, coworking operators will provide you with a free tour of the space before you can make your decision. By doing so, you can assess the space's floorplan, the different work areas, the overall amenities, and the quality of the site to see if they match your needs and overall vision. At the same time, some operators have virtual tours that you can take from the comfort of your own home — without having to make an extra trip.

Are there any pet-friendly coworking spaces in Los Angeles?

In some coworking spaces, pets are more than welcome as they bring an extra dose of joy to the members of the community. If your furry friend needs to accompany you during your workday, make sure to filter your search and choose from the pet-friendly coworking spaces available in Los Angeles. However, if you're not sure about a location's policy, you can always reach out directly to the operator to inquire about that.
Youtopia Creative
Youtopia Creative
(310) 916-9182
Why Choose Youtopia Creative
Whether you're writing code, drafting your first novel, formulating a marketing or lesson plan, or composing a beat sheet for that pilot you always wanted to write, Youtopia Creative will be a safe space for you to grow your network, your craft, and your self.