Wiggle & Work is a unique coworking space that pairs business with childcare to offer working parents the best in an out-of-the-home office and programs for their little ones. Located in the hip Silver Lake neighborhood, it provides terrific amenities in one of the best areas of Los Angeles.
Specifically, Wiggle & Work intends to help hardworking parents, as well as their little ones. This is done, in part, by providing quiet work areas where parents can focus on their careers. At the same time, it provides excellent enrichment and care programs for children. Meanwhile, members can use any variety of workstations, from tables to sit-and-stand desks and comfortable lounge seating. Additionally, a private talk box is available for private calls and conversations, while a meeting room is available for sitting down with teams and meeting clients one on one. Plus, fast Wi-Fi, a printer, and free coffee and tea are also available throughout the day. And, knowing that keeping the family healthy is of the utmost importance to members, Wiggle & Work encourages social distancing. Likewise, sanitization of both the work and play areas is a priority.
While parents focus on their professional passions, their children receive high-quality, professional childcare. Additionally, the colorful indoor playground is suitable for children age three months to three years old, and programs are heavily focused on play and following the child's lead. Enrichment activities also develop language skills, motor skills, imagination and socialization. Childcare services can also include feeding and diaper changing, with parental permission. Of course, parents are welcome to visit their kids whenever they desire in order to help ease the stress that little ones can feel from separation anxiety.
Finally, Wiggle & Work offers multiple membership tiers in four-hour sessions for up to 20 hours per week. These are designed for one coworking spot and one child, although discounts are also available for members with multiple young children.
Amenities
Caffeine zone
Complimentary coffee & tea
Equipment
Printer
Standing desks
Facilities
Privacy booths
Available Workspaces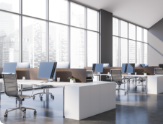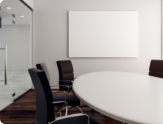 Walk & Ride
93/100

Walker's Paradise

56/100

Good Transit

49/100

Somewhat Bikeable
The area near 2501 Sunset Boulevard is ideal for walkers. A car is not required to run errands because everything is nearby. Transit-wise, you can take advantage of various options for public transportation in the area. 2501 Sunset Boulevard's bikeable score is relatively low and has minimal infrastructure dedicated to cycling.
read more
read less
Calculate Your Commute
Calculate commute by driving, cycling or walking, where available.
Commute calculator powered by Walk Score® Travel Time
Local Highlights
Vermont/Beverly

1.33 miles

Vermont/Santa Monica South Entrance

1.45 miles

Vermont/Santa Monica North Entrance

1.49 miles

Vermont/Santa Monica

1.51 miles

Westlake/MacArthur Park

1.62 miles

Wilshire/Vermont

1.72 miles

Vermont/Sunset

1.81 miles

Vermont/Sunset Entrance

1.81 miles

Civic Center/Grand Park

2.18 miles

7th Street/Metro Center

2.18 miles
Comfort Inn Los Angeles Near Hollywood

0.10 miles

Olive Motel

0.18 miles

Hollywood Inn Express South

0.84 miles

Silver Lake Hotel

0.96 miles

ROOM AND BOARDING

1.01 miles

Silver Lake Pool & Inn

1.14 miles

Super 8 by Wyndham Los Angeles Downtown

1.16 miles

Central Lake Hotel

1.26 miles

Knights Inn Los Angeles

1.29 miles

Koryu

1.32 miles
Queen of Angels School of Nursing

0.33 miles

Camino Nuevo Charter Academy No. 4

0.35 miles

Mayberry Street Elementary School

0.36 miles

Rosemont Elementary School

0.56 miles

Rosemont Elementary School

0.58 miles

Bellevue Avenue Primary Center

0.65 miles

Logan Elementary School

0.66 miles

Micheltorena Elementary School

0.66 miles

Our Lady of Loretto High School

0.79 miles

Saint Francis of Assisi School

0.79 miles
Marielas Taco

0.01 miles

Freedman's

0.06 miles

Mae Ploy Restaurant

0.06 miles

King Bowl - Best Chinese Food

0.21 miles

Sib Song

0.21 miles

Cowboys and Turbans

0.22 miles

Gobi Mongolian BBQ

0.24 miles

Pho Cafe

0.26 miles

Ohana Poké Co.

0.29 miles

Mohawk Bend

0.29 miles
Circle H Market

0.02 miles

El C Lollo Meat Market

0.42 miles

Vons

0.45 miles

Smart & Final

0.88 miles

Erewhon Market

1.14 miles

Virgil Farm Market

1.14 miles

Bob's Market

1.30 miles

Vons

1.43 miles

Ralphs

1.47 miles

American Ranch and Seafood Market

1.48 miles
Faculty Parking

0.76 miles

LACC Parking Lot 2

1.25 miles

LACC Parking Lot 1

1.30 miles

Los Angeles Bureau of Street Lighting

1.34 miles

Braille Institute Parking Lot

1.40 miles

FM Parking Lot

1.40 miles

MO Parking Lot

1.41 miles

HC Parking

1.42 miles

LACC Lot 3 & 4

1.49 miles

Los Angeles Police Academy Parking Lot

1.54 miles
Best West Car Wash

0.45 miles

Miramar Car Wash

1.15 miles

Hertz

1.18 miles

Midway

1.22 miles

blueLA

1.46 miles

Hollywood Star Rent A Car

1.61 miles

V5 Car Wash

1.67 miles

Enterprise

1.74 miles

Enterprise

1.88 miles

Vermont Hand Wash

1.95 miles
Frequently Asked Questions
Can I visit or tour the coworking space before making a decision?

In some cases, coworking operators will provide you with a free tour of the space before you can make your decision. By doing so, you can assess the space's floorplan, the different work areas, the overall amenities, and the quality of the site to see if they match your needs and overall vision. At the same time, some operators have virtual tours that you can take from the comfort of your own home — without having to make an extra trip.

Are there any pet-friendly coworking spaces in Los Angeles?

In some coworking spaces, pets are more than welcome as they bring an extra dose of joy to the members of the community. If your furry friend needs to accompany you during your workday, make sure to filter your search and choose from the pet-friendly coworking spaces available in Los Angeles. However, if you're not sure about a location's policy, you can always reach out directly to the operator to inquire about that.

Do I need a membership to work at a coworking space in Los Angeles?

Generally, coworking spaces are all about flexibility and that applies to memberships as well. This means that certain memberships are available, especially for users who need a workspace for a longer period of time, however, day passes or hourly subscriptions are also provided by coworking operators in Los Angeles. Members who choose a monthly membership, for instance, are prone to getting more bang for their buck, as these types of memberships are more cost-effective than the short-term usage of coworking spaces and they come with extra benefits, amenities and access to events included. Memberships ensure a complete coworking experience that goes beyond a simple desk area and those who opt for one can be part of a community of professionals from different backgrounds, who get together to enhance their respective businesses, as well as to network and socialize.

Can I book a coworking space by the hour? How about for a day/month?

Coworking spaces in Los Angeles offer highly flexible options when it comes to different work arrangements, however, not all operators offer hourly and daily bookings. These are generally reserved for meeting rooms and event spaces and are generally less applicable to common work arrangements, like an open workspace or a dedicated desk. However, hot desks are available in some locations and certain operators enable day passes or a trial period, for users who want to test the waters before committing to a space.

What types of coworking spaces are available?

In Los Angeles, there are various coworking spaces that enable different working arrangements — whether that's a desk in an open workspace, which is ideal for collaboration, a dedicated desk that will be assigned only to you, or a private office that enables more privacy for both individual workers and teams. Most coworking spaces also have meeting or conference rooms where you can host client meetings, brainstorming sessions or presentations. These are often bookable by the hour.
Wiggle & Work
Wiggle & Work
(323) 207-0779