The 13101 W. Washington Blvd. coworking space is located in Los Angeles and provides excellent facilities for small and medium-sized companies that need a place for operations. Specifically, the office center is divided into two levels and features a courtyard on the first floor to allow members to take a break in the sun. The building is also close to the beach and the California Yacht Club, as well as great bars, restaurants and several parks with amazing green scenery. The facility can also be easily reached by public transportation, such as the bus or metro, thereby making it accessible for people from all parts of the city. It's also only 15 minutes from the LAX airport and has access to the freeway.
Inside, the coworking space has adopted a contemporary style focused on minimalism and a clean working environment. Members here can enjoy single offices for one to two people or office suites accommodating up to four people, all of which are furnished with desks, chairs, lamps, and drawers, as well as phones and fiber internet included. The larger offices also feature a couch and several separate desks. The facility also provides virtual offices for remote workers and companies that have a work-from-home model, offering a business address and mail services. Additionally, all members can access superfast Wi-Fi and phone systems with remote access and voicemail option.
Meanwhile, the common space is the best place to chat with other professionals and keep an eye out for business opportunities. Plus, members can also access the fully equipped kitchen and prepare a meal. Overall, 13101 W. Washington Blvd. is a customer-tailored space for startups and smaller companies, while also providing opportunities for modern professionals to expand their network and build up their businesses. Namely, the coworking facility focuses on productivity and privacy in a shared space for professionals to socialize during working hours. Finally, the facilities are accessible 24/7, and all members can benefit from on-site IT support.
Amenities
Classic
High-speed internet
Facilities
Kitchen
Receptionist/Secretarial services
Available Workspaces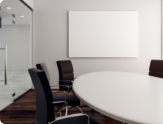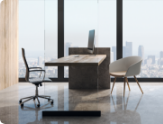 Hours of Operation
Monthly memberships allow 24/7 access to our space.
For meeting rooms and day passes, please see our hours of operation.
Walk & Ride
90/100

Walker's Paradise

54/100

Good Transit

79/100

Very Bikeable
The area near 13101 West Washington Boulevard is ideal for walkers. A car is not required to run errands because everything is nearby. Transit-wise, you can take advantage of various options for public transportation in the area. 13101 West Washington Boulevard is located in a highly bikeable area that provides a complex cycling infrastructure for your convenience.
read more
read less
Calculate Your Commute
Calculate commute by driving, cycling or walking, where available.
Commute calculator powered by Walk Score® Travel Time
Local Highlights
Dolphin Marina

1.19 miles

Marina Beach

1.26 miles

Burton Chace Park

1.29 miles

Esprit 1

1.38 miles

Fisherman's Village

1.56 miles

Del Rey Landing

1.63 miles

Expo/Bundy

2.69 miles

26th Street/Bergamot

2.84 miles

Expo/Sepulveda

2.89 miles

17th Street/Santa Monica College

3.02 miles
Encore Motel

0.33 miles

Super 8 by Wyndham Los Angeles-Culver City Area

0.44 miles

Ramada Marina Del Rey

0.55 miles

Lincoln Inn

0.61 miles

Venice Beach Hostel

0.61 miles

Marina Seven Motel

0.63 miles

Hotel MdR

0.64 miles

Oakwood At Marina Pointe

0.66 miles

Jolly Roger Hotel

0.71 miles

The Kinney Venice Beach

0.86 miles
Yo San University of Traditional Chinese Medicine

0.13 miles

Venice High School

0.23 miles

Venice Adult School

0.31 miles

Short Elementary School

0.53 miles

Mark Twain Middle School

0.56 miles

Beethoven Street Elementary School

0.57 miles

Saint Marks School

0.73 miles

Theodore Roosevelt School

0.76 miles

Grand View Boulevard Elementary School

0.81 miles

Coeur D Alene Elementary School

0.82 miles
Maxwell's

0.15 miles

El Pollo Loco

0.19 miles

In-N-Out Burger

0.35 miles

Saby's Grill Restaurant

0.37 miles

House of Thai Taste

0.38 miles

India's Kitchen

0.41 miles

El Charro

0.42 miles

Outdoor Grill

0.43 miles

Wendy's Donuts

0.44 miles

Jersey Mike's Subs

0.45 miles
Pavilions

0.63 miles

Ralphs

0.70 miles

Vons

0.77 miles

Mitsuwa Market

0.87 miles

Ralphs

0.99 miles

Trader Joe's

1.01 miles

Ross

1.15 miles

Ralphs

1.22 miles

Erewhon

1.25 miles

Northgate Market

1.51 miles
SMC Airport Arts Parking

1.40 miles

Bundy West Lot

1.45 miles

Bundy East Lot

1.51 miles

airbnb LA

1.53 miles

Bundy Overflow Lot

1.57 miles

Harbor Patrol

1.65 miles

Coast Guard

1.70 miles

Breakwater Apartments

1.71 miles

Playa Vista Library Parking

1.87 miles

Drollinger Parking Plaza

2.11 miles
Handy J Car Wash

0.45 miles

Village Car Wash

0.77 miles

Shell

1.84 miles

699 Rent-a-car

1.85 miles

Culver City Express Hand Car Wash

1.92 miles

Avis

1.93 miles

Enterprise

2.30 miles

ProWash

2.31 miles

Enterprise

2.48 miles

Overland Car Wash

2.62 miles
Frequently Asked Questions
Can I book a coworking space by the hour? How about for a day/month?

Coworking spaces in Los Angeles offer highly flexible options when it comes to different work arrangements, however, not all operators offer hourly and daily bookings. These are generally reserved for meeting rooms and event spaces and are generally less applicable to common work arrangements, like an open workspace or a dedicated desk. However, hot desks are available in some locations and certain operators enable day passes or a trial period, for users who want to test the waters before committing to a space.

What should a good coworking space in Los Angeles provide?

The best way that coworking spaces support a hassle-free workday is through their most crucial amenities. These range from fast and reliable Wi-Fi to comfortable, ergonomic furniture and a variety of workspaces for different types of professionals. Many coworking operators also include beverages and snacks in their memberships to help workers stay energized throughout the day. Or, if you're looking to connect and network with your own team or other entrepreneurs coming from different backgrounds, focus your search on a coworking space that has a close-knit community. These are often easy to spot because they're nurtured by regular events that bring members together and help them establish professional and personal connections.

Can I visit or tour the coworking space before making a decision?

Coworking spaces frequently let you visit the facility before committing to any kind of membership. Some even offer virtual tours that you can view from the comfort of your home. These tours allow you to see the space's layout and the many working arrangements, as well as the design as a whole. By doing so, you can determine whether the space meets your demands in order to make a wise choice.

What types of coworking spaces are available?

Most coworking spaces in Los Angeles offer a variety of working configurations that accommodate both individual employees and larger teams. So, whether you need a desk in an open area for occasional use or a dedicated one to work from on a more regular basis, there are several options available. Additionally, teams of different sizes can get more privacy in private offices, while meeting rooms are ideal for hosting presentations or meeting with clients.

How many coworking spaces are in Los Angeles?

There are 147 coworking spaces available right now in Los Angeles. However, if you broaden your search region to better match the location of your home or explore a certain area of interest, you'll likely find additional options as some coworking spaces are also available outside of the major commercial areas in the suburbs.
eOffices
Jeannette Comulada
(310) 922-3681
Why Choose eOffices
eOffices provides turnkey, short term office and long term office space including individual furnished offices and suites.