Amenities
Caffeine zone
Complimentary coffee & tea
Equipment
Lockable filing cabinets
Available Workspaces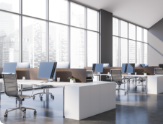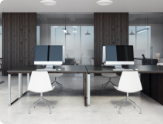 Walk & Ride
83/100

Very Walkable

46/100

Some Transit

80/100

Very Bikeable
The area surrounding 6931 Stockton Avenue is very walkable. In fact, you can complete most tasks on foot, thanks to the abundance of services and amenities here. Regarding transit, only a few options are currently available for public transportation. 6931 Stockton Avenue is located in a highly bikeable area that provides a complex cycling infrastructure for your convenience.
read more
read less
Calculate Your Commute
Calculate commute by driving, cycling or walking, where available.
Commute calculator powered by Walk Score® Travel Time
Local Highlights
El Cerrito Plaza

0.54 miles

El Cerrito del Norte

1.37 miles

North Berkeley

2.68 miles

Berkeley

2.97 miles

Downtown Berkeley

3.29 miles

Richmond

3.41 miles

Marina Way / 16th Street

3.46 miles

Ashby

4.31 miles

Redwood Valley Railway

4.70 miles

Emeryville

4.86 miles
Budget Inn

0.49 miles

Golden Bear Inn

2.49 miles

Berkeley Inn

2.63 miles

SenS Hotel

2.73 miles

Holiday Inn Express & Suites Berkeley

2.86 miles

Rodeway Inn

2.90 miles

Aiden by best western

2.92 miles

La Quinta Inn by Wyndham Berkeley

2.94 miles

Super 8 Berkeley

2.95 miles

Howard Johnson Berkeley

2.96 miles
Fairmont Elementary School

0.26 miles

Invictus Academy of Richmond

0.34 miles

Prospect Sierra School Middle Campus

0.34 miles

El Cerrito High School

0.44 miles

Harding Elementary School

0.63 miles

Alvarado Adult School

0.72 miles

Golestan School

0.78 miles

Fred T. Korematsu Middle School

0.79 miles

California Orientation Center for the Blind

0.86 miles

Cameron School Early Intervention Program

0.87 miles
Best burritos

0.33 miles

Subway

0.33 miles

Little Kathmandu

0.33 miles

Katana-ya ramen

0.38 miles

Little Hong Kong

0.39 miles

Zomsa

0.39 miles

Sushi matsu

0.44 miles

Sa-Wooei Thai Cuisine

0.49 miles

Nori roll

0.49 miles

Banh Mi Ba Le

0.49 miles
The Natural Grocery Company

0.38 miles

Yaoya-san

0.40 miles

New india

0.41 miles

Marshalls

0.51 miles

Ross

0.65 miles

Lucky

0.69 miles

El Cerrito Plaza

0.77 miles

Trader Joe's

0.79 miles

Pacific East Mall

0.87 miles

99 Ranch Market

0.90 miles
Solano Board Walk

1.64 miles

Picante Parking

2.24 miles

Spenger's Parking Lot

2.91 miles

Alvarado Staging Area

3.02 miles

Inspiration Point Parking

3.08 miles

Genetics Underground Garage

3.19 miles

Center Street Garage

3.22 miles

Lower Hearst Structure

3.23 miles

University Hall West Lot

3.24 miles

J & K Lot

3.25 miles
El Cerrito Plaza BART

0.54 miles

Doherty's

0.72 miles

Kaady Car Wash

0.87 miles

Hertz

1.79 miles

Jackson & Monroe

1.87 miles

9th & Harrison (Tileshop)

1.95 miles

U-Haul

2.10 miles

Avis;Budget

2.24 miles

4th & Cedar (UCB)

2.59 miles

Enterprise

2.60 miles
Frequently Asked Questions
Can I visit or tour the coworking space before making a decision?

In some cases, coworking operators will provide you with a free tour of the space before you can make your decision. By doing so, you can assess the space's floorplan, the different work areas, the overall amenities, and the quality of the site to see if they match your needs and overall vision. At the same time, some operators have virtual tours that you can take from the comfort of your own home — without having to make an extra trip.

Are there any pet-friendly coworking spaces in El Cerrito?

In some coworking spaces, pets are more than welcome as they bring an extra dose of joy to the members of the community. If your furry friend needs to accompany you during your workday, make sure to filter your search and choose from the pet-friendly coworking spaces available in El Cerrito. However, if you're not sure about a location's policy, you can always reach out directly to the operator to inquire about that.

Do I need a membership to work at a coworking space in El Cerrito?

Generally, coworking spaces are all about flexibility and that applies to memberships as well. This means that certain memberships are available, especially for users who need a workspace for a longer period of time, however, day passes or hourly subscriptions are also provided by coworking operators in El Cerrito. Members who choose a monthly membership, for instance, are prone to getting more bang for their buck, as these types of memberships are more cost-effective than the short-term usage of coworking spaces and they come with extra benefits, amenities and access to events included. Memberships ensure a complete coworking experience that goes beyond a simple desk area and those who opt for one can be part of a community of professionals from different backgrounds, who get together to enhance their respective businesses, as well as to network and socialize.

What should a good coworking space in El Cerrito provide?

A good coworking space should offer all of the essential amenities required to work efficiently and comfortably — like a quick and reliable internet connection, ergonomic furniture, tech equipment and various work or relaxation areas — but also some extra perks, such as printing, copying, and scanning services or complimentary snacks and beverages. Plus, coworking spaces offer various work settings, such as open desk areas and private offices to accommodate workers' diverse needs. Last, but not least, a solid coworking space community is one of its best qualities. To that end, coworking business owners often cultivate and support a sense of community by organizing networking events to help members connect and socialize.

Can I book a coworking space by the hour? How about for a day/month?

Coworking spaces in El Cerrito offer highly flexible options when it comes to different work arrangements, however, not all operators offer hourly and daily bookings. These are generally reserved for meeting rooms and event spaces and are generally less applicable to common work arrangements, like an open workspace or a dedicated desk. However, hot desks are available in some locations and certain operators enable day passes or a trial period, for users who want to test the waters before committing to a space.
Cowork at Well Grounded
Cowork at Well Grounded
(510) 528-4709